I grew strength from a lovefest last week. It was in celebration of Australian-born, Amsterdam-based theatre director Samara Hersch, who has been doing a residency in Leipzig. She is this year's recipient of the Caroline Neuber Scholarship.
Let's be real. These award ceremonies are often a bit dry. This was anything but. It was clear that everyone involved truly believed they had found the perfect candidate and that Caroline Neuber would be happy.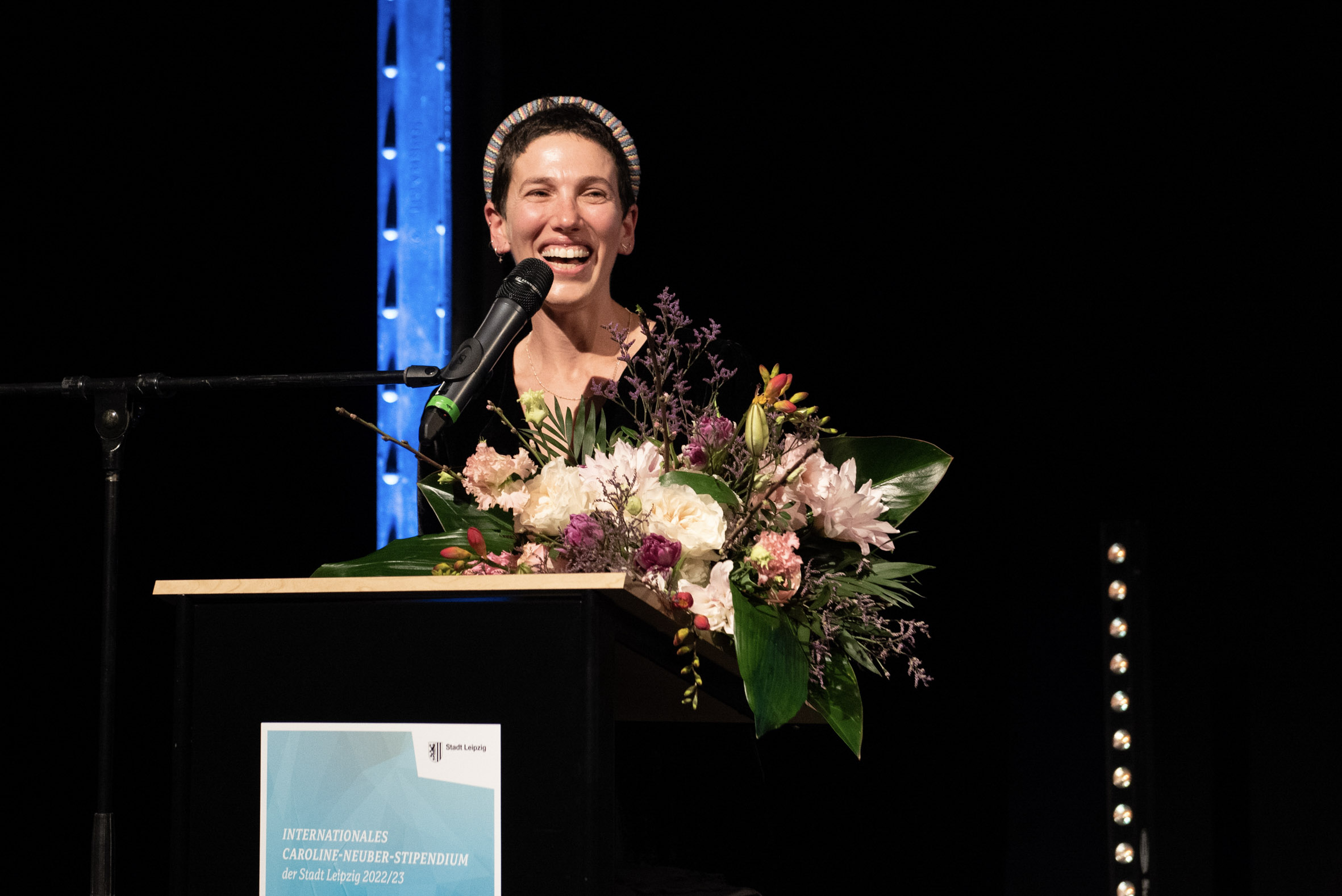 Caroline Neuber (9 March 1697 – 30 November 1760) is considered one of the most notable actors and theatre managers in German theatre history. She elevated German theatre from its previous bawdiness by playing an active role in bringing French theatre, in the form of Naturalism, to Germany. Naturalism put subjects on stage and explored them in their natural habitats. These character studies addressed taboo subjects such as poverty, prostitution and suicide. It offered the perspective that people were shaped by their circumstances.
Neuber was able to rise to the top of her field at a time when there were only men in it. During her 25 years in the theatre, women on stage became more respectable, even though they were still not part of theatre management.
Leipzig honours international women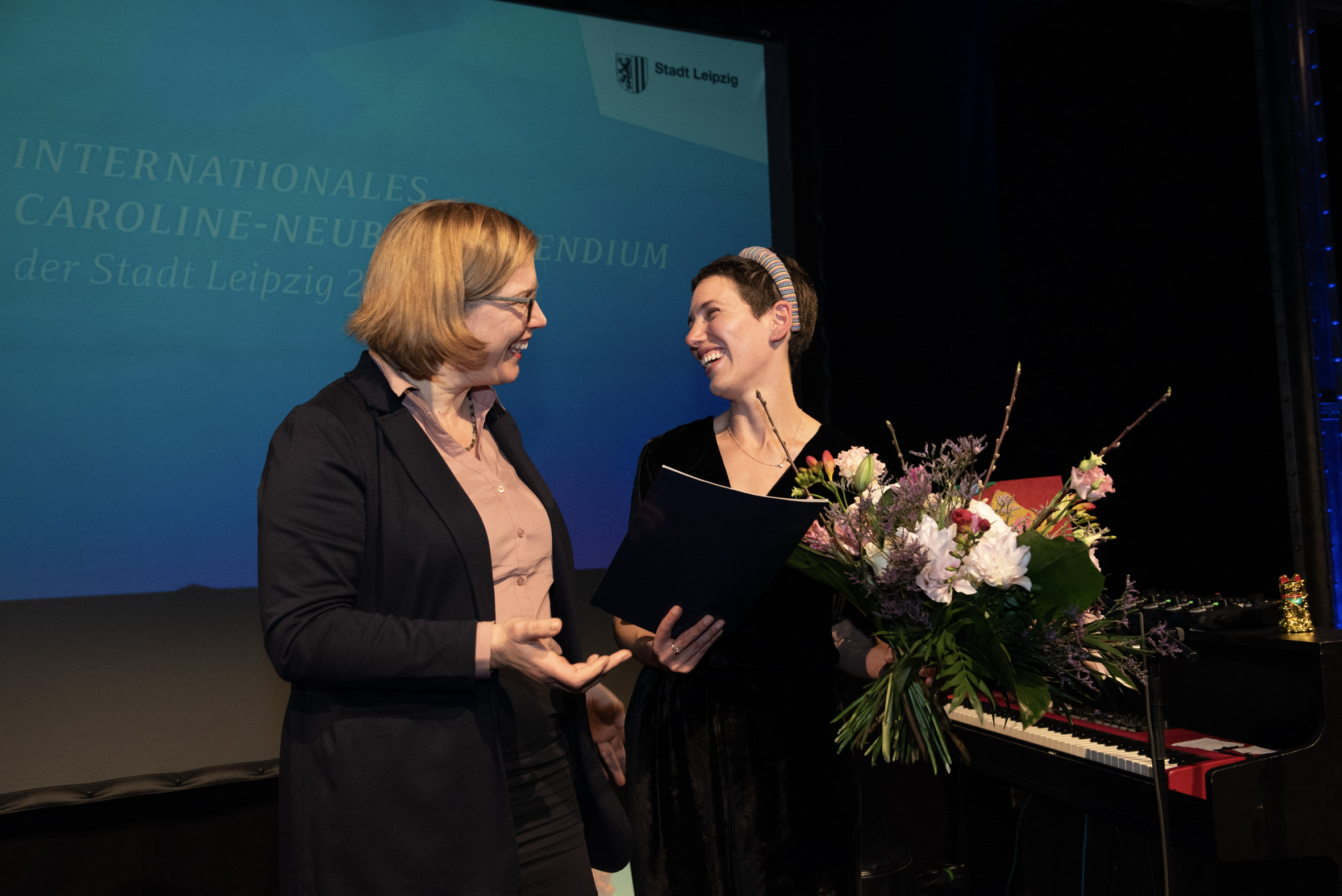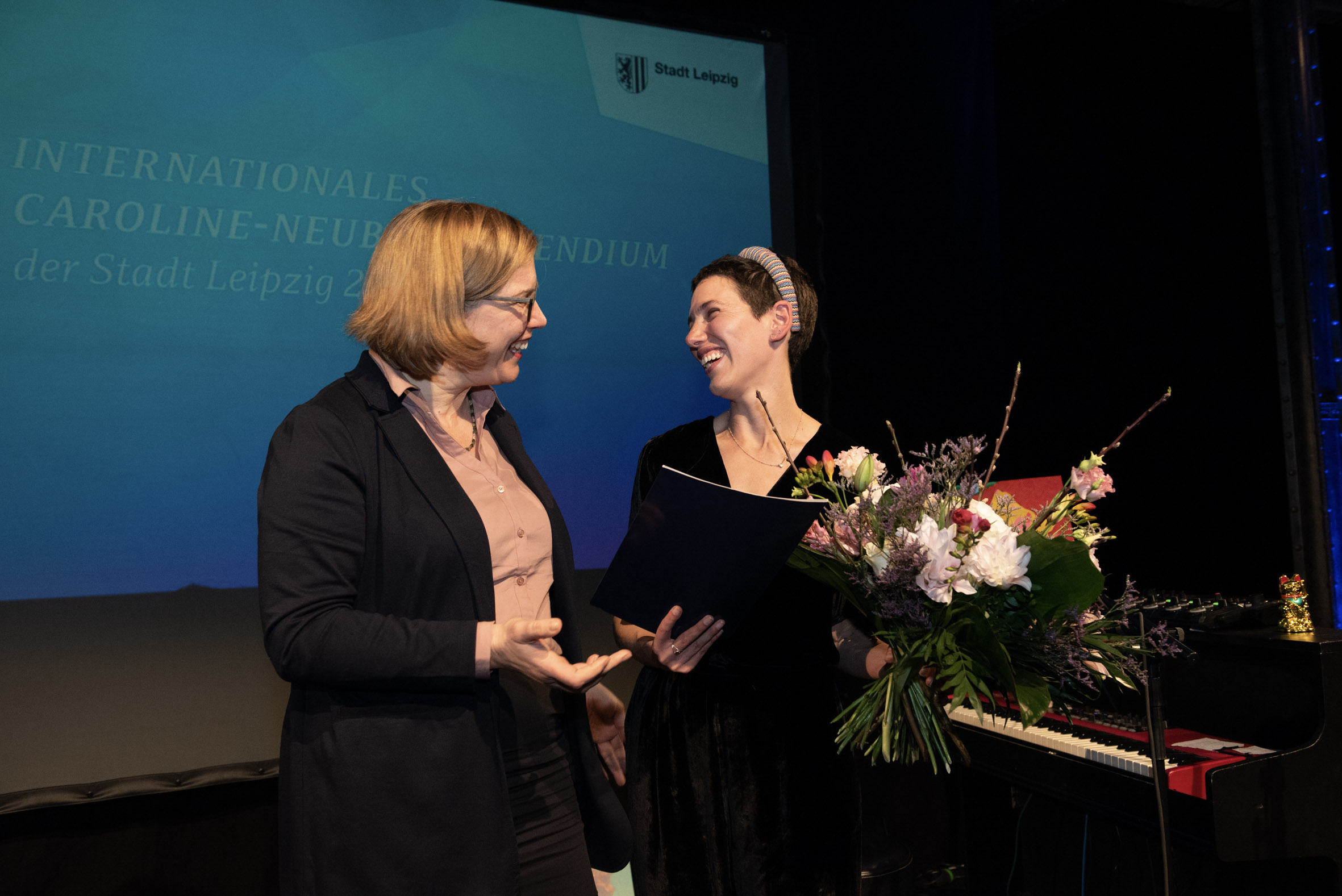 Because Leipzig was one of the most important places of work, the City began awarding the bi-annual Caroline Neuber Prize in 1998 in honour of her contribution to the advancement of German theatre. The 6,000€ prize was awarded to a female theatre artist from a German-speaking country. In 2021 it was redeveloped and is now the International Caroline Neuber Scholarship of the City of Leipzig.
"The award, which comes with prize money of 5,000 euros and a working budget of up to 10,000 euros, is given for outstanding, innovative and stimulating artistic achievements by women in all areas and genres of contemporary theatre," explains Project Manager Dirk Förster. "The scholarship honours an understanding of theatre that sees theatre as a place as well as a medium of social understanding and dialogue at the centre of urban societies. It takes into account and strengthens the changed aesthetics and structures of the contemporary international theatre landscape of which Leipzig is a part. The focus is on young international artists who are active throughout Europe."
Public acts of intimacy
The award ceremony, which took place last week, was moderated by singer June Coco, whose genuine enthusiasm was matched by her stage presence and the original compositions woven throughout the evening. Leipzig Culture Minister Skadi Jennicke talked a little about Caroline Neuber and the award and gave heartfelt praise to Samara. The jury beamed as they added words of praise. They loved her. It made me love her.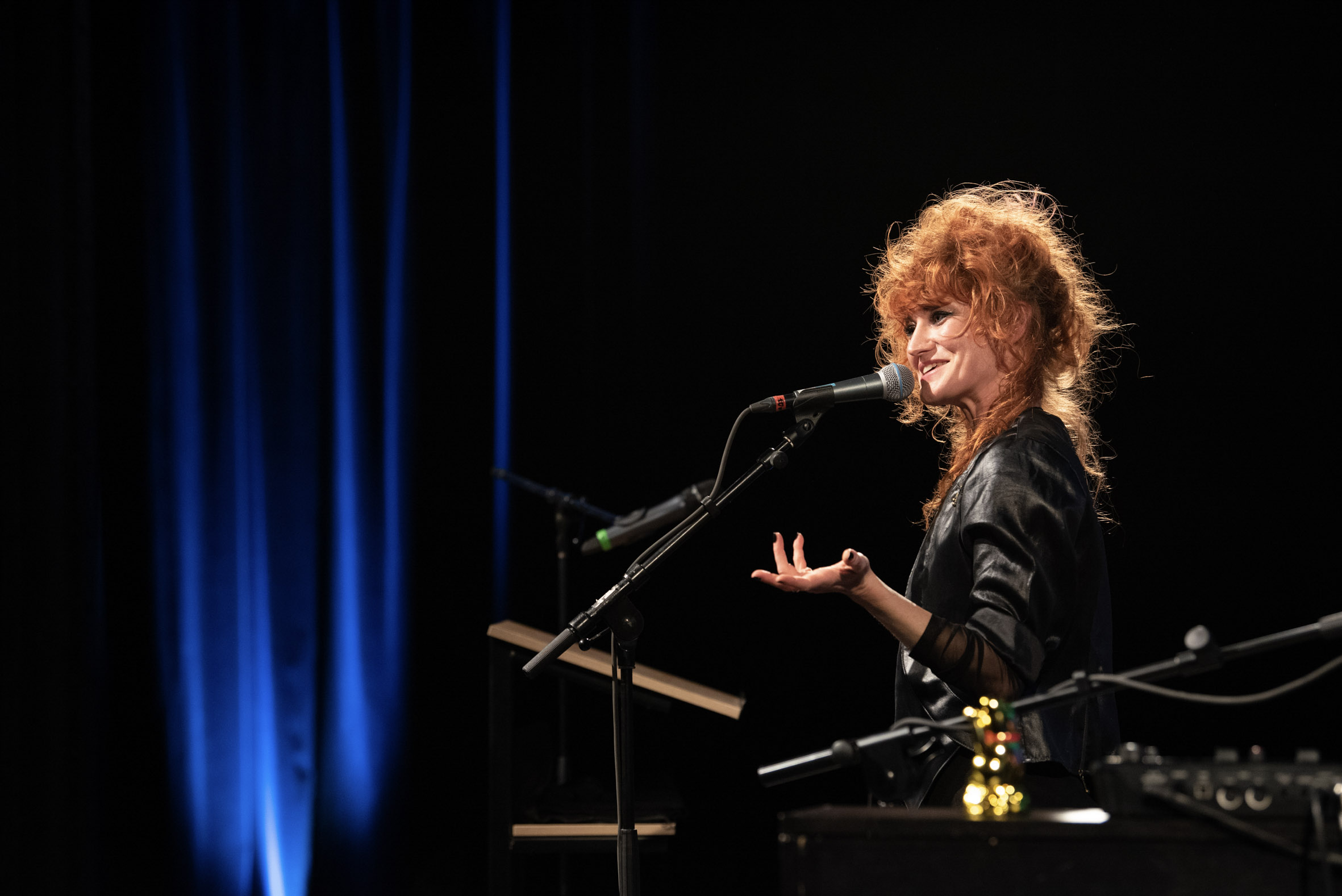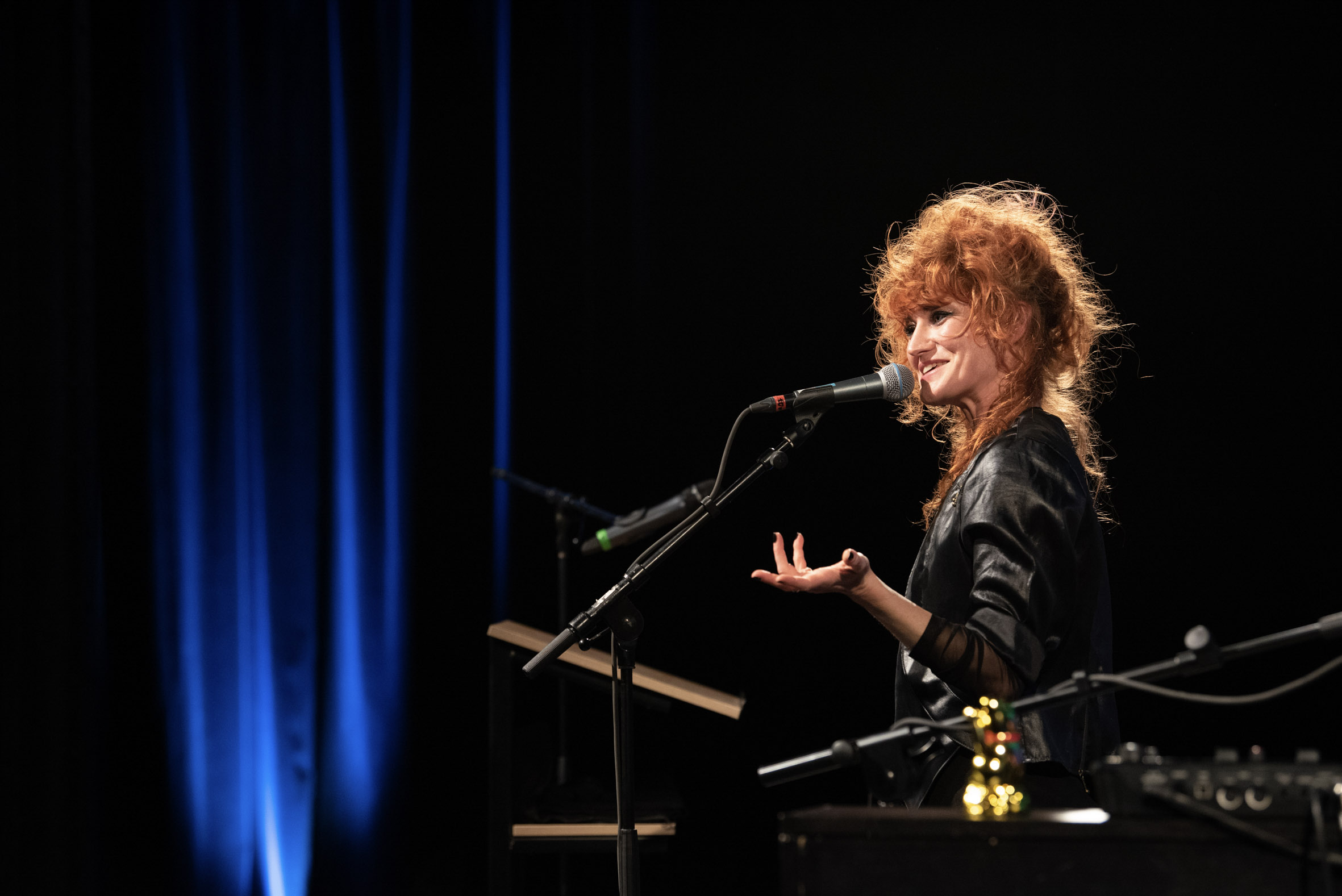 With utmost respect, Amsterdam-based performer director Melih Gencboyaci recited words from Samara's declaration on World Theatre Day from March 2022. I want a theater that asks: Are you ok? and How can we create spaces to sit together even with not being ok? How can we be together? How do we behave together? And how can theater invite us to be together differently?
It was clear everyone was proud to be able to honour Samara's tireless dedication. The pandemic proved difficult for her current research, "an exploration into public acts of intimacy through imagining new artistic frames for non-professional performers and audiences to inhabit." But it didn't dissuade her from concentrating on the audience experience.
Something she said in her application video really struck me. It was about sitting in the dark with strangers and watching something take place in real time. So simple, but I had never really thought about it in that way.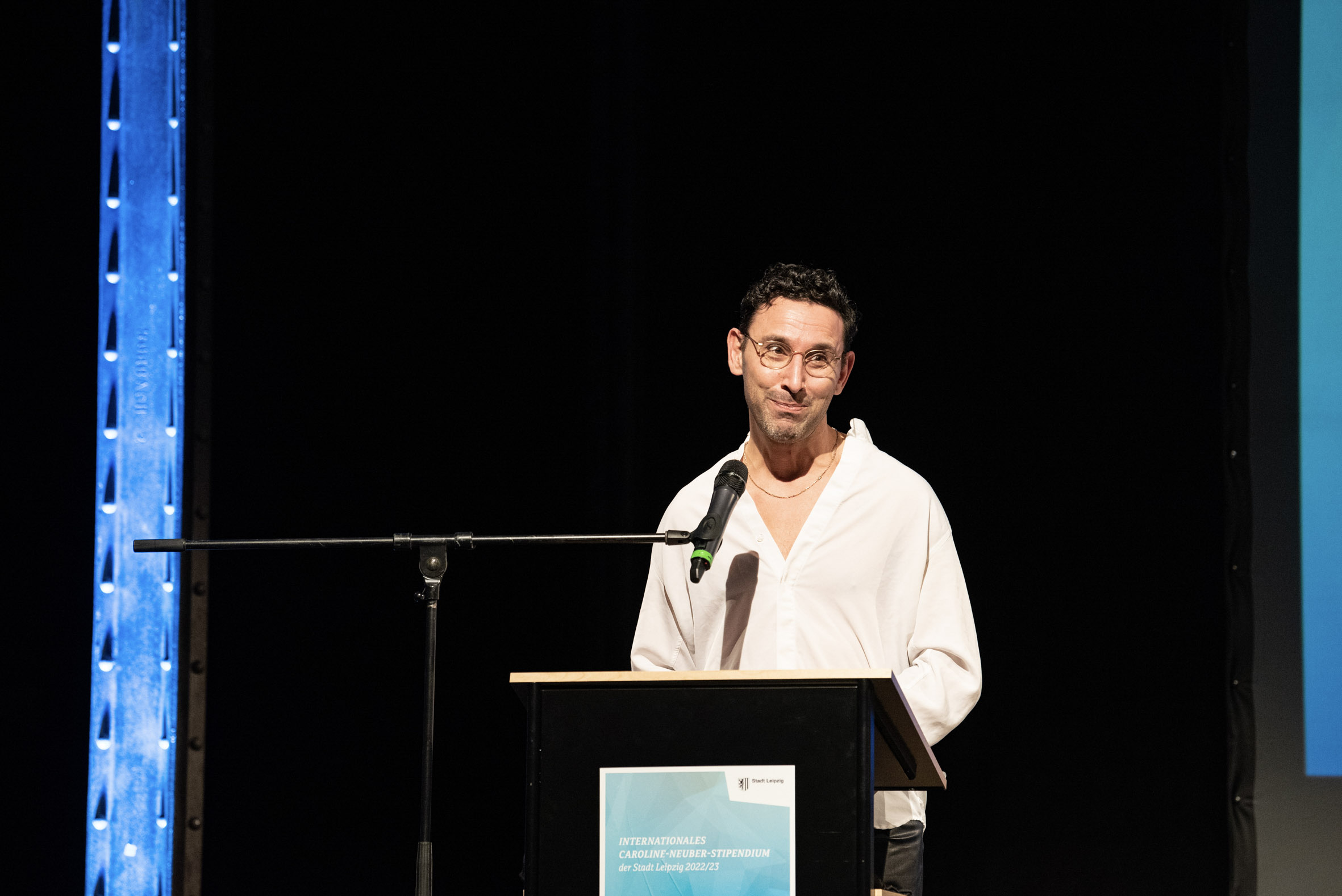 Samara listens
In her work Body of Knowledge, teens host conversations with adults to discuss questions they have about the body and body politics. This is just one of the pieces that brings together people from different generations and gives them a safe place for critical discussion. As we found out on the night, Samara asks audiences, "Are you ok?" and then provides space for them even if they are not.
I don't know specifically what Samara's been working on during her February residency here, but I'm dying to find out! Aren't you? On Saturday she will present her findings.
---
Entrance is free. Limited capacity. Please reserve.
Also on this weekend:
25.02. 8pm Residenz in der Spinnerei: Premiere The Feeling of Home von Frans Poelstra / Oleg Soulimenko (Vienna)

25.02. 8pm LOFFT – DAS THEATER: ACHTERBAHN von THORD1S (Hamburg)