Your correspondent was wearing fluffy pyjamas and adjusting his nightcap angle when he took the LeipGlo call asking him to report back to the main stage somewhere after midnight. Due to play in the early hours of Monday morning were the headline act of the Wave-Gotik-Treffen weekend, The Jesus and Mary Chain.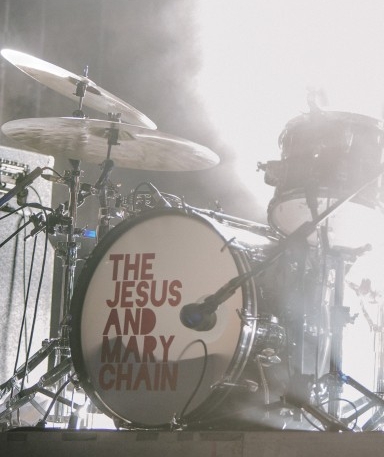 According to reports from Erik Braga, our photographer, the atmosphere down at Agra Park was apparently buzzing for these post-punk legends in a fashion that I could not afford to miss.
At his insistence, I kicked off my slippers and followed the tracks of the number 8 tramcar way out to the far south. The night was cool, and the streets were quiet enough to skip through the lights on my bike, observing the now-familiar crescendo of WGT commotion the closer I got.
The Goth Festival-goers, dressed in the very dark, appeared at first in clusters of two or three, and then four or five, their volume ever increasing.
By the time I had reached the Dölitz tram terminus, the scene at Agra Park was like a critical mass slow moving like the bitter end of an all-day street festival, now illuminated in streetlight.
The chronic pump of bass coming out from somewhere. Queues of taxis tailing back and dropping off, top hats and evening dresses dashing across the road to the petrol station for cheap snacks and supplies. Welcome back to the rhythm of the meeting.
Bear in mind, this night was the fourth night after the third day of the festival. That is to say that I'd done my time already, and was feeling ready for the end after being immersed for so long.
I was beginning to find synth nostalgia irritable, minor-key party playlists were making me grumpy, snapping at all the grizzled punks who want a cigarette for their aesthetic to buy their own fags.
Like a moth to a flame burned by the fire, free-pass press entry to industrial clubbing had left my ears two notches below tinnitus, and I'd just seen enough bands, and just heard enough noise. I was aching for a sleep.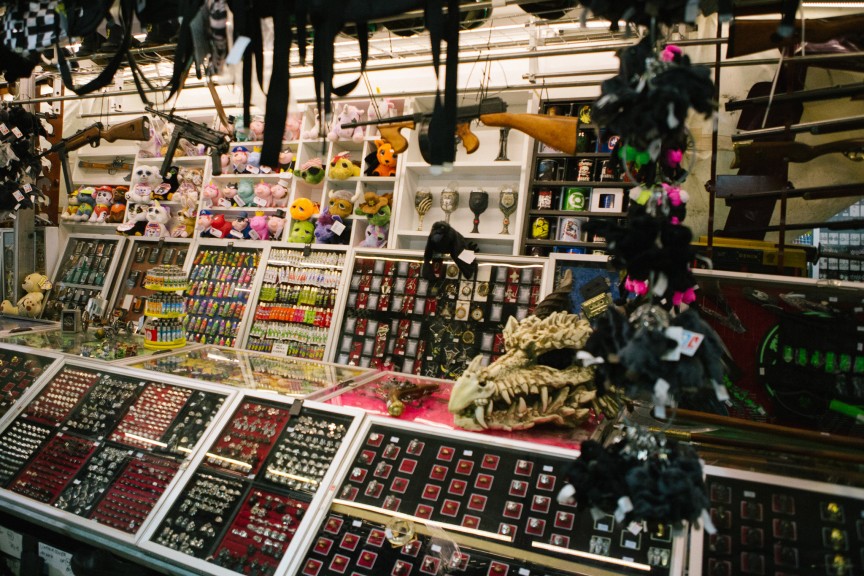 So, it might then seem out of character to say that, at the advent of the WGT festival, catching The Jesus and Mary Chain was my highest priority. The Reid brothers, Jim and William, are internationally-acclaimed figureheads, but also local heroes for a Paisley boy like myself who grew up around scheme rats with Dads with their records.
The band was born in 1983 in

East Kilbride

, one of the many other satellite towns in the dense grey sky of the

Glasgow conurbation

in Scotland, which is our shared cultural home.
For earlier that day, we'd attempted to arrange an interview with the Mary Chain – twice, even – but heard not so much as an echo back in response. The Reid brothers have a track record of being unkind to the soft press. These days they rarely give interviews.
https://www.youtube.com/watch?v=eY4ZXpsoOUg
This was unfortunate, because it's by no happy accident that this band made such a deep impression on contemporary music culture. It's clear listening to their discography that the Reids are as much students of their influences as they are a product of them, and really know their shit; but 30 years deep into their career and I've yet to find an interview with them that is not insultingly butt-dumb or a sanctioned cloaked press release.
After humouring 30 years of that promotional procession, they simply don't have enough fucks left for a provincial publication such as LeipGlo. And, frankly, in the irritable and worn-out condition I was in that night, I was reasonably content with paying The Jesus and Mary Chain an equal amount of fucks back, and having an early night.
However, I found myself putting on Darklands, the band's 1987 sophomore record. It's my favourite of their releases.

The drum machine and the increased production budget makes it a more accessible listen than their debut Psychocandy, which usually takes the critical plaudits, while being more consistent than the albums that followed.
So, I reconnected as a fan. With older bands like the Mary Chain, there's some awareness that they've made their money and they're not going to be doing this forever. I still remember straightening out my afro and using hairspray with old photos of William Reid taped next to the mirror to get the style just right, and that guy looks like my Gran these days.
So when Erik, who had been down at Agra all day, started blowing up my phone to mock my insufficient party stamina, I was already set on the idea of fresh underwear and, running on fumes, coming down to gig.
—
Big roar when the four piece take the stage.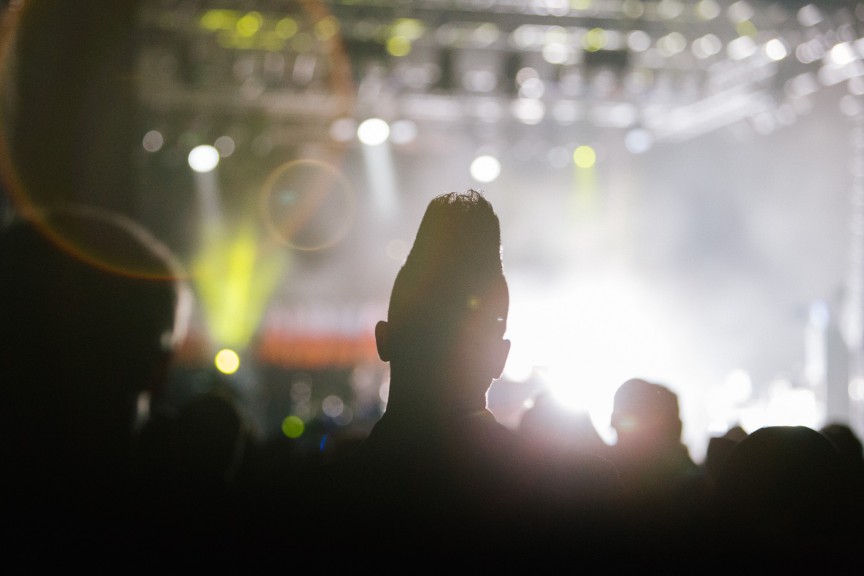 A few thousand people here in the old Soviet-era event hall. Tickets were publicly available so it's not just goths in the audience, there's a fair mix. I spy guitarist Martin Sandström from the Swedish band Drifter, and we spend the next two hours sharing commentary on what we're seeing and hearing.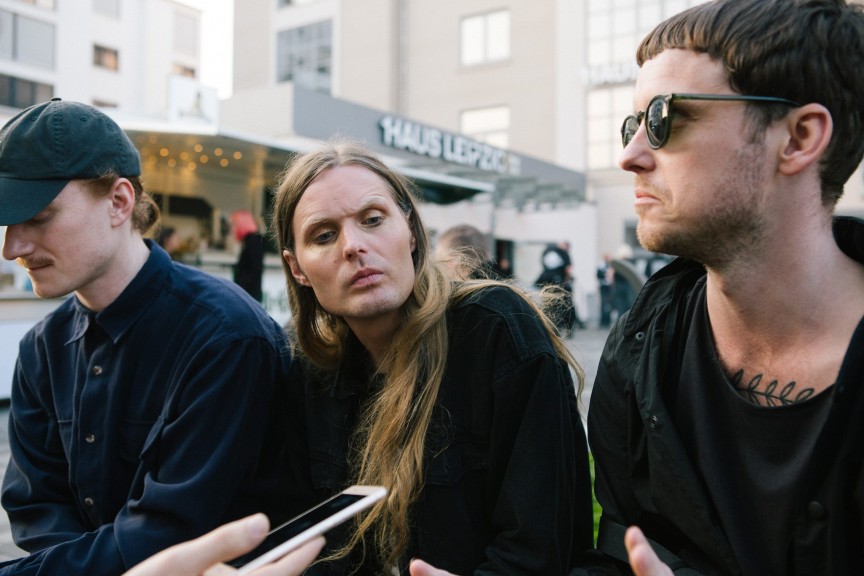 The bold Jim Reid steps forward and introduces himself with a "How's it gawn?" greeting that feels as familiar to me, as an expatriate Scot, as that blank feeling that nobody in Saxony actually has a clue what I just said, but the energy in the room cheers him back. People are stoked for this band.
The set begins with "Amputation," the first track from their 2017 comeback album Damage and Joy, which has some meta opening lyrics:
Trying to win your interest back
But you ain't having none of that
You're just a ship in a bottle
Kiss today but fuck tomorrow
…
I'm just a rock and roll amputation
I'm just a rock and roll amputation
Frontman Jim Reid is the alt-rock icon of alt-rock icons.
The Mary Chain may never have been commercial juggernauts in their mid-1980s zenith, but the juggernauts that came later in the 1990s were all listening to JAMC records. You can hear Jim Reid's streetwise cool in Kurt Cobain's delivery and Liam Gallagher's nonchalance, for example.
Jim Reid's stage presence is the anti-Bono. He's a vocalist rather than a singer, and doesn't pretend to be anything other than what he is. He's rock and roll from the laid-back tough-guy school of Lou Reed, but his lyrics have always betrayed real sensitivity in subject matter, more so as he's gotten older.
"Amputation" appears to express fears of coming back and making a record that may not be well-received. Another song the band play from the Damage and Joy era, "Black and Blues," sounds like a window on divorce. The stage persona may be cool, detached even, but the words Jim Reid sings seem anachronistically emotional.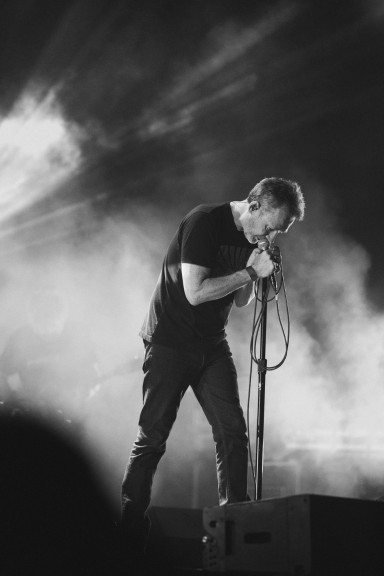 Speaking of which, he's pissed at the sound engineer about something or other. When the band goes off-time in "Blues From a Gun," he flags for the whole thing to stop, glares at the monitor and mutters something inaudible at his brother William on guitar. They have a history of having on-stage fights so, for 20 seconds or so, it's unclear what exactly is going to happen next.
Jim signals to the band to begin again. This time he counts his bars, eyeballs the microphone, then really goes for that first line, and then the next, and then the next. He doesn't want to fail twice. He wants to be good. The uncaring stage demeanour temporarily bristled and triggered.
Jim Reid cares.
There are no such problems with the sound out on the floor. In fact, the band sound absolutely glorious, exhibiting the kind of heaviness that comes from being tight and well-rehearsed. The days of drum machines and Bobby Gillespie tapping on a single tom are long since past, and their older songs are so much better for being backed by a quality rhythm section.
Their current drummer is, oddly enough, Brian Young: an American best known for being in pop-punk band Fountains of Wayne when they had their hit single, "Stacy's Mom". The bassist is a long-time session player called Mark Crozer, and he locks in and brings backing vocals.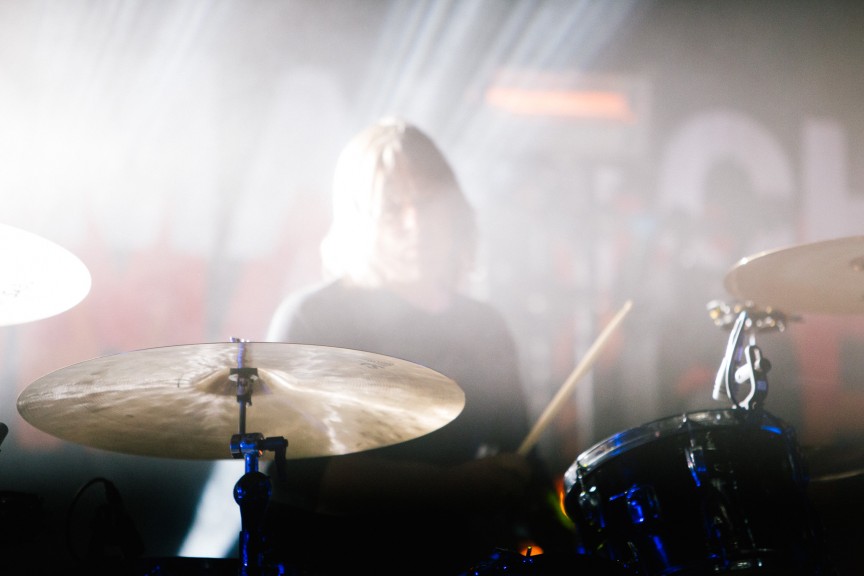 William Reid's guitar playing is simply ghoulish, cinematic fat and tough.
Feedback screams tastefully from the amplifier stacks. There's no great technique or finesse to William's musical style, but technique and finesse have never been the point of this band. His artful aesthetic drizzle of loud noise onto what are relatively straight rock songs are entirely what bring this band to life, and what makes their live shows such a unique audio experience.
—
William's guitar contemporaries in the mid-1980s were, in my opinion, the most interesting generation of rock guitarists. Johnny Marr in The Smiths, Robert Smith from The Cure, John McGeogh in PiL and The Banshees, Echo and the Bunnymen's Will Sergeant, and even The Edge on those early U2 records had truly captivating and original playing styles that came to define the sound of that decade in popular music.
All of the aforementioned seemed eager to avoid the cheesy rock models of the past, but in a minimalist fashion and with an appreciation for groove and space that punk rock never really had.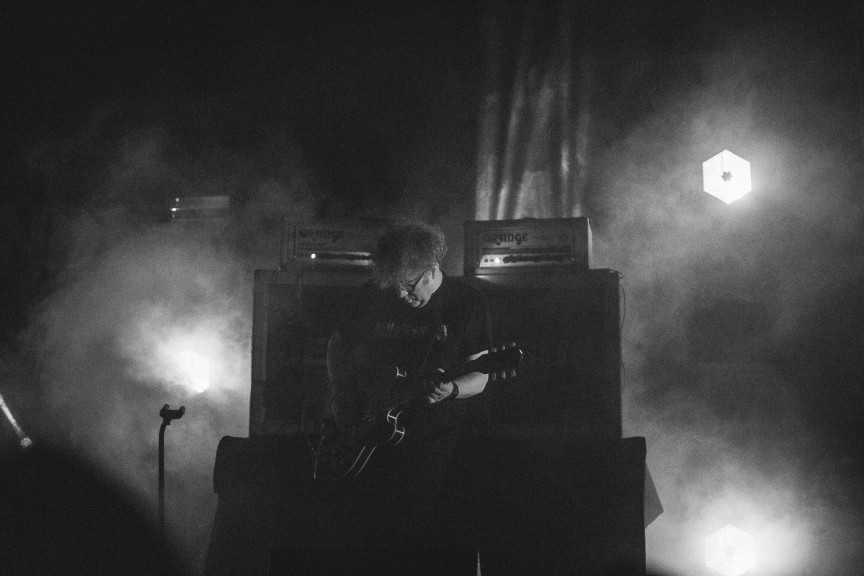 In that generation, William Reid stood as somewhat unique. The noise that he makes is definitely his way of twisting rock into an original shape, but his playing is definitely inspired by rough and ready proto-punk in a way that the aforementioned players weren't so obviously.
You can hear Ron Ashton from The Stooges in William Reid's playing. You can hear Lenny Kaye from the Patti Smith Group, and even Creedence Clearwater Revival. The Jesus and Mary Chain's compositions are closer to those bands in style than the minimalists of the 1980s.
That's perhaps the reason why groups like

Oasis

and

My Bloody Valentine

, and even

Blur

, were so influenced by William Reid's playing style in the music that they were making in the following decade.
There was so much more room for exploration in the style The Jesus and Mary Chain pioneered, while chorus pedals and delays were stale gimmicks by the end of the '80s.
—
I'm telling Martin that it's a hell of a show, but I don't think he can hear actually hear what I'm saying. We're down the front, right under a shrieking monitor, and he replies by telling me "it's not like this in Sweden," and then brings up the rise of far-right politics as an example of the point he thought I was trying to make.
"Hope you'se all had a good time the night," says Jim Reid.