When I asked my friends and family what sprang to mind when I said the word "Belarus," their answers ranged from the rather tongue-in-cheek retort "walrus," to far gloomier mentions of "dictatorship," "grey Sovietness," and "women looking sad in headscarves." That's those who were aware it wasn't just a part of Russia, of course.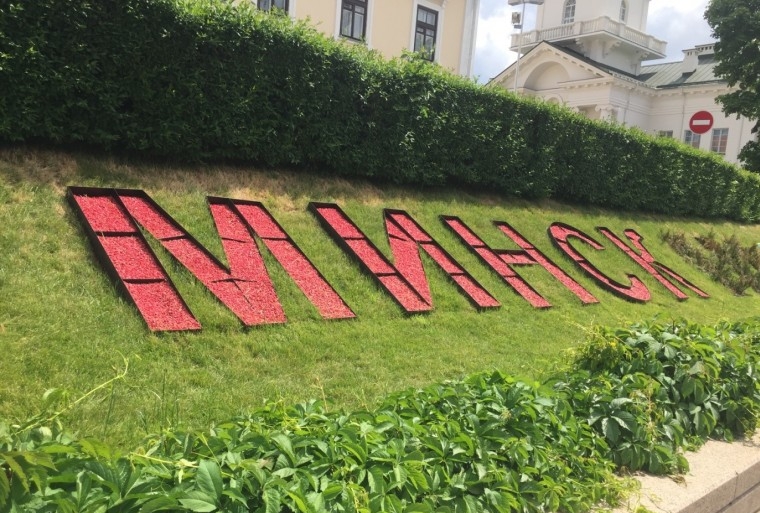 With only 102,000 tourists having travelled to Belarus in 2015, making it one of the least visited countries in the world, it's hardly surprising people tend to have very limited knowledge of this enigmatically charming country in Eastern Europe.
Remaining in the realm of superlatives, let's start with some surprising facts about Belarus.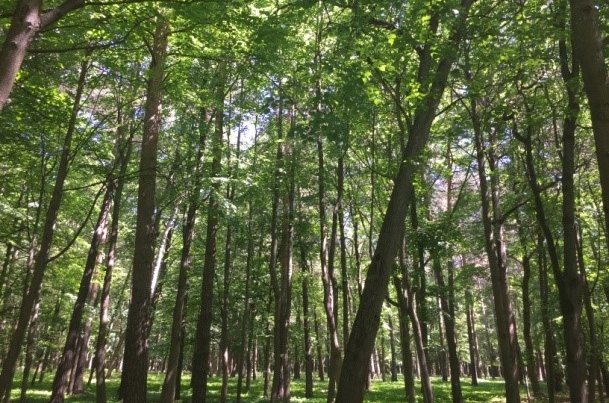 Belarus is, in fact, Europe's largest landlocked country. It is home to one of Europe's longest streets and to the world's biggest consumers of alcohol and potatoes (as an Irish citizen, learning this triggered a full-blown identity crisis). Almost 40% of the country is made up of forests, whilst the rest boasts lakes, historical sites and cities where computer programmers come into their own.
There are two official languages in Belarus: Belarusian and Russian. Although Russian is still more widely spoken, Belarusian – which is an eclectic mix of Russian, Ukrainian and Polish – has been making a steady comeback as part of efforts to strengthen national identity, amid rising fears of Russia inflicting upon Belarus what was inflicted upon Ukraine.
In any case, last month, curiosity got the better of me and I decided to cross Minsk off my ever-dwindling list of former Soviet cities to visit.
After a short flight from Berlin to Minsk with Belavia airlines – who were courteous enough to give me (a vegan) box containing questionable looking meat and some gherkins – I had landed in Weißrussland. My first interaction with a Belarusian was at passport control where I was barked at in Russian for not having "obligatory health insurance;" an issue I quickly resolved by flashing the lady my German health insurance card, which undoubtedly did not cover me in Minsk. Nonetheless, she let me through and interactions improved rather dramatically from that point onwards.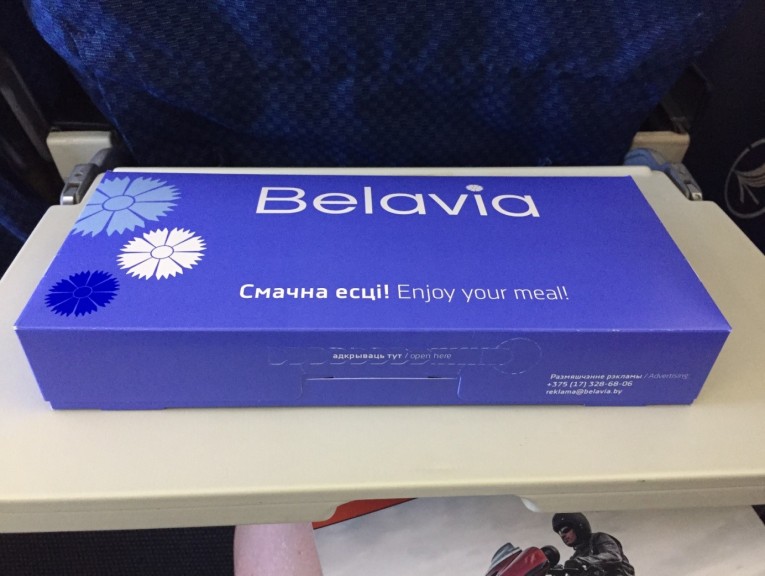 After navigating my way out of the airport, past a hell of a lot of signs in Mandarin and a sprinkling of vending machines selling glittery flowers (very odd), I was on my way into town.
Driving along Praspiekt Niezaliežnasci (one of Europe's longest streets) towards my accommodation, what struck me was the sheer scale of everything. I felt as though I were in a major metropolis. There were people basking in the unseasonably warm sun outside bars and cafes, magnificent examples of Stalinist architecture rising from vast and remarkably clean boulevards, and endless meticulously well-maintained green spaces.
Though my Airbnb apartment looked somewhat unloved from the outside, inside proved to be a completely different story. Not only was the interior design remarkably tasteful with its minimalist furniture and generous scattering of house plants, it was also full of thoughtful touches to make sure my stay was as insightful and comfortable as possible. My lovely host, Kseniya, had left out light-hearted and honest guidebooks written by locals (one of which was even mine to keep), placed scented candles in all the right places, and stocked the shelves with all manner of organic whole foods, from fresh fruit to chia seeds.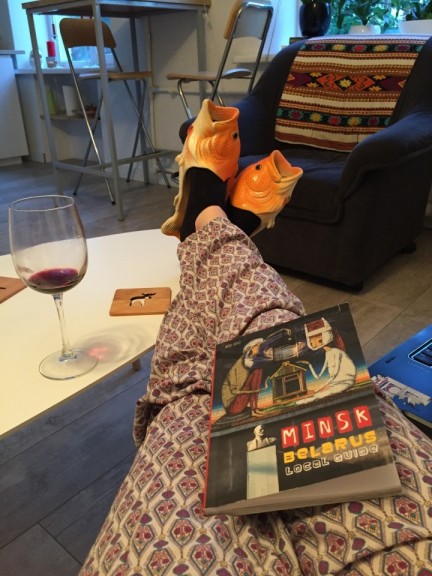 Was I in Minsk or Copenhagen? At this point, I wasn't too sure.
After a much-needed deep sleep, I ventured out with a vague plan to head in the direction of the Belarusian "Great Patriotic War" Museum (a somewhat telling term used to denote WWII in former Soviet states) and, let's be honest, to see some long-awaited Sovietness and proof that I was in "Europe's last dictatorship." On my way there, my wish was Lukashenko's command: I walked past military parades, countless hammer and sickle engravings, CCCP plastered on walls, imposing communist statues and the KGB headquarters (I kid you not… it's still called that).
The museum itself was, rather predictably, full of exceedingly positive accounts of Belarus's courage, determination and strength throughout the 20th century in the face of the ever-changing enemy.
After about an hour of looking at artillery, propaganda and busts of Stalin and Lenin, my need to see evidence of Soviet times was satisfied, and I decided to transport myself back into present day "White Russia."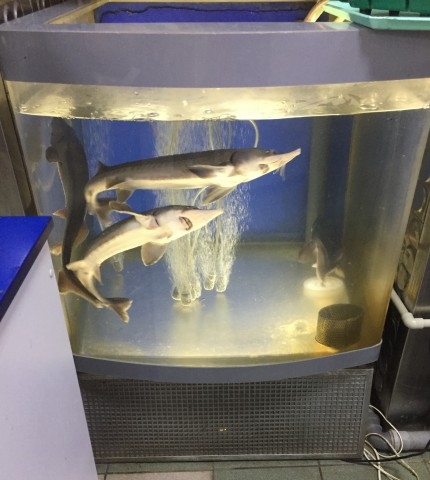 Feeling a little peckish, I headed to a local supermarket, which was quite unlike any supermarket I had set foot in before. I felt like I had entered a 1990s-themed blow-up submarine. The walls looked like silver corrugated cardboard, there were neon lights left, right and centre, and I do believe Peter Andre was playing.
To add to the marine feel, there were LITERAL SHARKS (or at least a close relative of the shark) swimming around in a fish tank. I knew being vegan in a language where I could make head nor tail of the script would be quite the challenge, so I played it safe and opted for some plain nuts and an apple and got the hell out of there before I was eaten alive by the poor creatures.
Back in the safety of the street, I couldn't help but notice the younger crowd's fashion sense. More than in any other Eastern European capital I have visited  – which happens to be all of them, not that I am counting – it was by and large in line with fashions in London or Berlin. What's more, these cool kids were sipping on cold brew coffees and detox smoothies (which looked a darn sight more appetising than my withered, submarine apple).
I was confused, intrigued and pleasantly surprised by the incongruity of my day thus far.
When evening came around, I met a friend of a friend whose purple hair and empowered stride, yet self-deprecating attitude, immediately secured her a place in my good books. It also helped that she was prepared to shed some light on this puzzling land by patiently answering my many questions on our picturesque canalside walk towards Kastrycnickaja Street, an area she assured me I would love.
And she was right. Really, really right.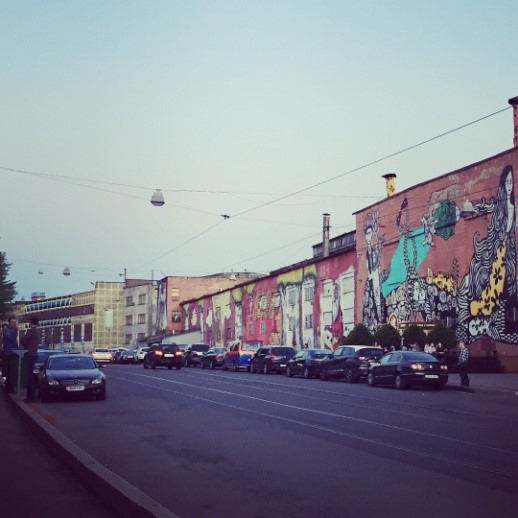 Kastrycnickaja Street used to be home to a rundown industrial lot, but after some locals decided to give it a bit of a facelift and open some alternative bars and cafes, it attracted the attention of the Brazilian Embassy which, in turn, decided to hold a festival called "Vulica Brazil" there. During this festival, Brazilian and local artists alike clubbed together to inject some hope-inducing vibrancy through edgy street art into the then desolate and overlooked location.
To me, it felt a little like Oslo's Grünerløkka or our very own Plagwitz. The trendy venues were full of the well-groomed, iced matcha latte type of hipster who tends to have founded a startup or two by the age of 25, which he runs out some coworking space or another.
Unperturbed by our not yet having risen to the dizzying heights of "CEO," we took a seat and ordered a couple of craft beers (when in Rome…) and pondered life whilst looking into the eyes of Lenin plonked in front of bold graffiti. What was going on?!
My new partner in crime, though both flattered and bemused by my incredulity, thought it wise to bring me back down to Earth.
The walls may have been liberally covered in daring and colourful expression, but we were still in Belarus, she reminded me, a country that is hardly famed for its human rights and where people, unlike walls, were not always allowed to be daring or colourful. After all, Lukashenko famously responded to being called a dictator by Guido Westerwelle, Germany's openly homosexual former Minister for Foreign Affairs, by saying "it is better to be a dictator than to be gay."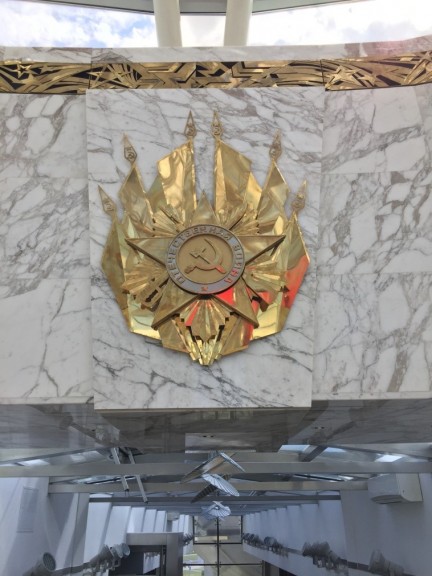 Moreover, opposition to the regime is not taken lightly, and with the few protests held being frequented by "KGB" agents, dissidents are sure to get their comeuppance. On a top level, Minsk appeared to be a safe, clean, bicycle-friendly city which offered inhabitants a high quality of life and which tolerated a booming avant-garde scene. But, if your President can make the whimsical decision to spend public money on a library that looks far more like a disco ball than anything else, then you are indeed probably still living in a dictatorship.
To me, though, Minsk was much more than just its present-day dictatorship and Soviet history (and it definitely wasn't in Russia, guys), though it cannot be denied that signs or tales of the aforementioned can be noticed.
It surpassed all my expectations and I wouldn't hesitate to recommend it to anyone for a city break, not even just to a communist history geek like myself. Much like any other European capital you are likely to have visited, it boasts gastronomy, parks, history, culture and nightlife, but also an exciting undercurrent of youthful defiance and a touch of the weird and wonderful.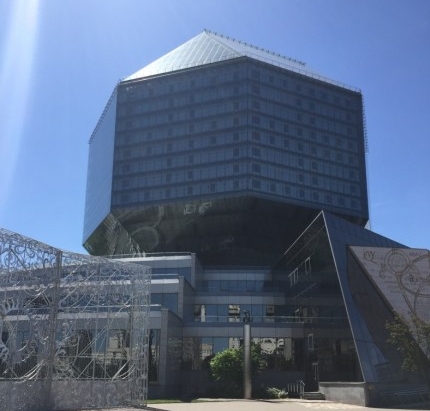 In addition, despite my being the only tourist in sight, and a solo female traveller, at no point did I receive unwanted attention – quite the opposite. Above all, though, it was really encouraging to see the people of Minsk exhibiting great senses of humour, creativity and joie de vivre.
I have no doubt that I barely scratched the surface during my limited time in Belarus. From what I could see, I did, nevertheless, get the impression that people there knew how to make the cards they had been dealt work for them, and that further changes to society were imminent.
So, given its close proximity to Western Europe, cheap prices and new, looser visa requirements, don't take my word for it; go and see for yourselves.