English Theatre Leipzig (ETL) presents a new show, starting this week: Greg Allen's Too Much Light Makes the Baby Go Blind. I had a few questions for director Emily Wessel about this unusual production – '30 plays in 60 minutes' – and what makes it so different to other stage formats.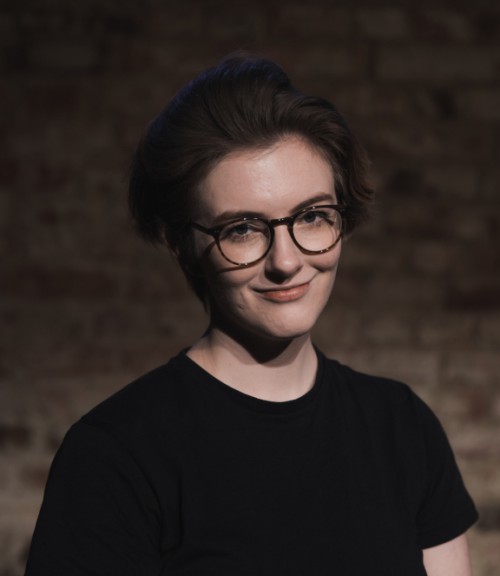 A few months ago ETL presented Exit Stage Right, which was made up of short vignettes. What are the similarities and the differences between it and Too Much Light Makes the Baby Go Blind?
Exit Stage Right was a collection of monologues, scenes, skits, and shorts from various plays and pieces, all following the theme of departure in the light of Brexit. The similarities are that there are many short pieces presented, but that's about where the similarities end. I hesitate to say that even the format is similar, in that Too Much Light Makes the Baby Go Blind (hereafter TML) never has a set order.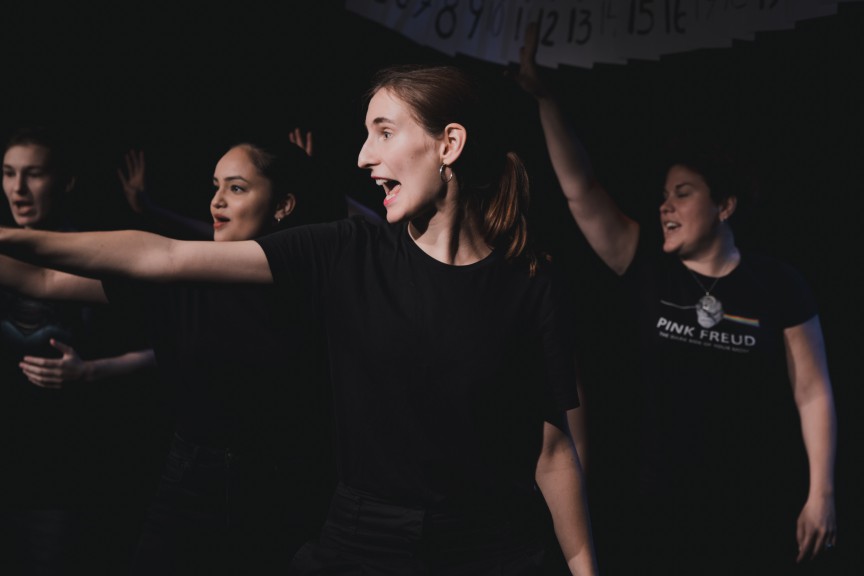 The audience chooses the order during the show, and there are no guarantees that we will get through the full show. It is performed to a maximum of 60 minutes, and then ends, even if there are plays that have not yet been performed. TML's author, Greg Allen, is very specific in saying that each piece presented is a play that can stand alone. He mentions if Samuel Beckett can write a two-minute play, so can he. He does not refer to them as "any other s word," as they are all plays, just very short.
There is no theme stringing each play together, save that they are all Neo-Futurist; they are what they are, presented one after the other.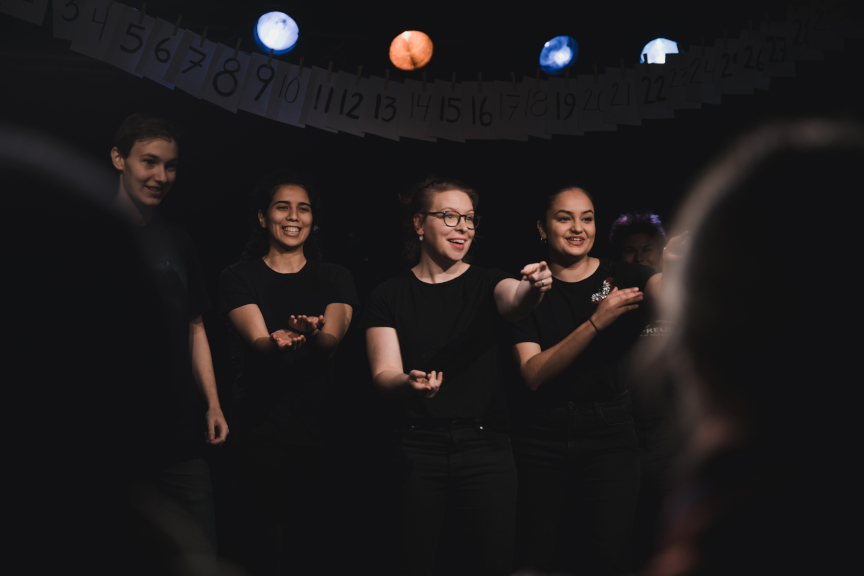 What drew you to this play, and this format, specifically? 
This play originated in Chicago with a group called The Neo-Futurists, and was performed every weekend in the Neo-Futurist theater for nearly 30 years. Each week's performance included a new number of plays chosen by the roll of a die the previous week. I had the privilege of seeing this show performed in the Neo-Futurist theater in Chicago a few years ago, and it blew my mind. I had never seen anything like it.
I had never felt so immersed in a show before, so included, and so a part of something.
It felt political, it felt fresh, it felt emotional, but it also felt important. I laughed, I cried, I cried from laughing. It completely changed the way I think about theater, performance, and solidified my love for it all. I saw a while back that the rights were up to perform the show, since the Neo-Futurists no longer perform it, and knew I had to make it happen. This show holds a very special place in my heart, and I just want to bring that same feeling to more people.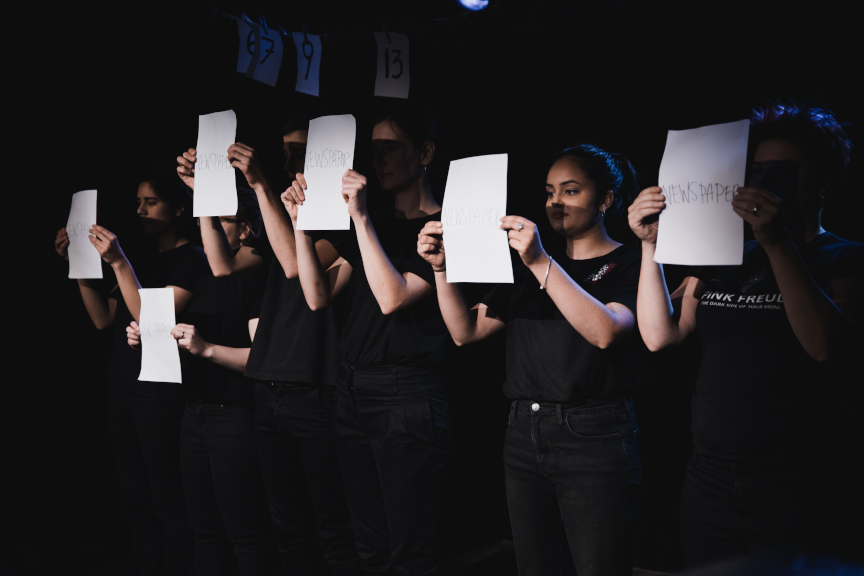 TML relies on a fair amount of audience participation in choosing the order in which the mini-plays take place. What are the advantages of this level of audience input for you as director, for the actors and for the audience?
Over the last few years, I have really taken an interest in the theater of the oppressed. Last year, I got to perform in part of a forum theater piece. Forum theater invites the audience to change the outcome of a play by choosing what happens next. A lot of TML reminds me of various facets of the theater of the oppressed. The level of audience participation lets them feel that they are part of what is going on in front of them, that they can play a part in what happens.
This show cannot happen without the audience; everyone plays a part, be it an actor or a member of the audience.
I think the level of audience participation is more for the audience themselves than it is for the actors or for me as the director. That's a part of what makes it so special. I think it also comes back to the Neo-Futurist movement. We have to be thinking about the future, especially now.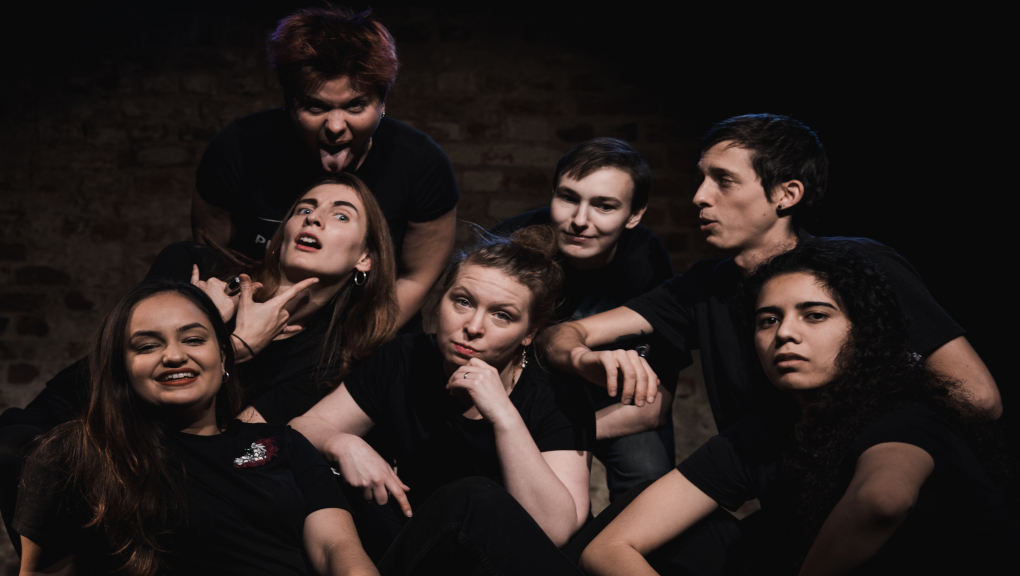 What we do affects the outcome of all that is around us, be it the people or the environment.
I think it is also a reflection of real life, playing on the Neo-Futurist theme of honesty. Even if you yell a play number as loud as you can, trying as hard as you can to get it chosen, it might not. We only get 60 minutes, in this case, and we gotta do what we can during that time.
English Theatre Leipzig, in association with Neues Schauspiel Leipzig, presents 30 Neo-Futurist Plays from Too Much Light Makes The Baby Go Blind (30 Plays in 60 Minutes).
December 5, 6, 7, 13 and 14; at 20:00 at the Neues Schauspiel Leipzig, Lützner Str. 29, 04177 Leipzig
Tickets 13€, reduced price 9€. Advance tickets available online via this link or by telephone at 0341 927 997 70. While you can get tickets at the door, it is recommended that you reserve them because they tend to get snapped up fast.