The artistic planning of a professional orchestra begins at least two years before every season.
In that time, programs are being made, soloists and guest conductors are being invited, venues are being booked, music scores are being arranged or being bought for each concert of the orchestra of 35 musicians, the Saxon Wind Philharmonic. Germany's only professional wind symphonic orchestra, located about 30 km south of Leipzig, in the town of Bad Lausick, is celebrating  its 70th anniversary this year.
Formerly known as "Rundfunk-Blasorchester Leipzig" in German, and ever since 2010 as "Sächsische Bläserphilharmonie," it has enjoyed making fine classical music in the region of Leipzig, northern Saxony, traveling to festivals all over Germany and Europe, and representing its state all over the world. However, as its artistic planning has to happen so far ahead, the radical stop of every social movement due to the Coronavirus has brought forth a certain amount of confusion and complicated things, to say the least.
Ever since last December we have all been observing the dangers of this new virus not only to the life of every one of us, but also to the worldwide economy, affecting the realms of culture and the arts, through complete shutdowns of museums, galleries, theatres, concert halls, operas, cinemas, etc. In early March, together with my dear colleagues of the orchestra's management team, I was confronted with the question of feasible continuity of the orchestra's schedule: Should we shut down operations entirely or wait for regional government guidelines and directions?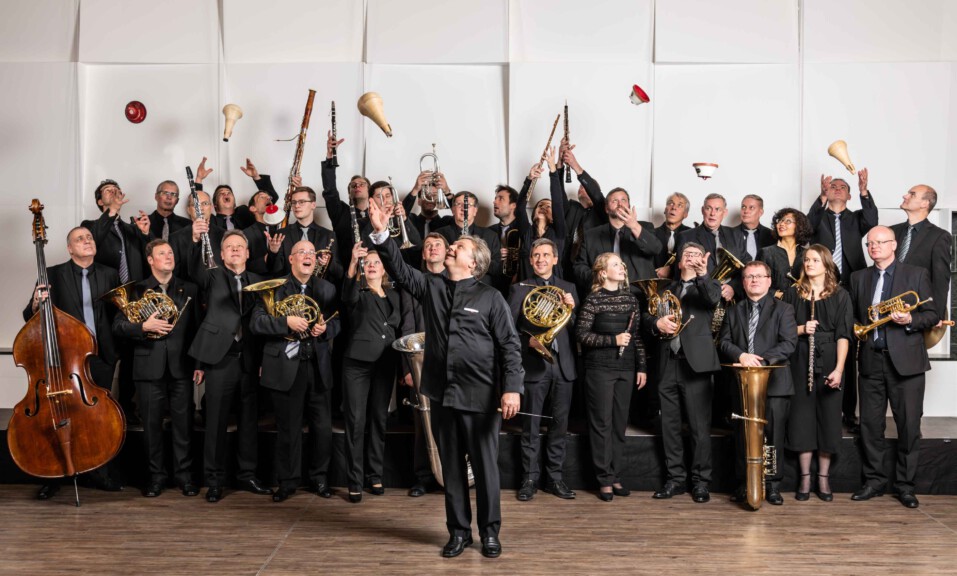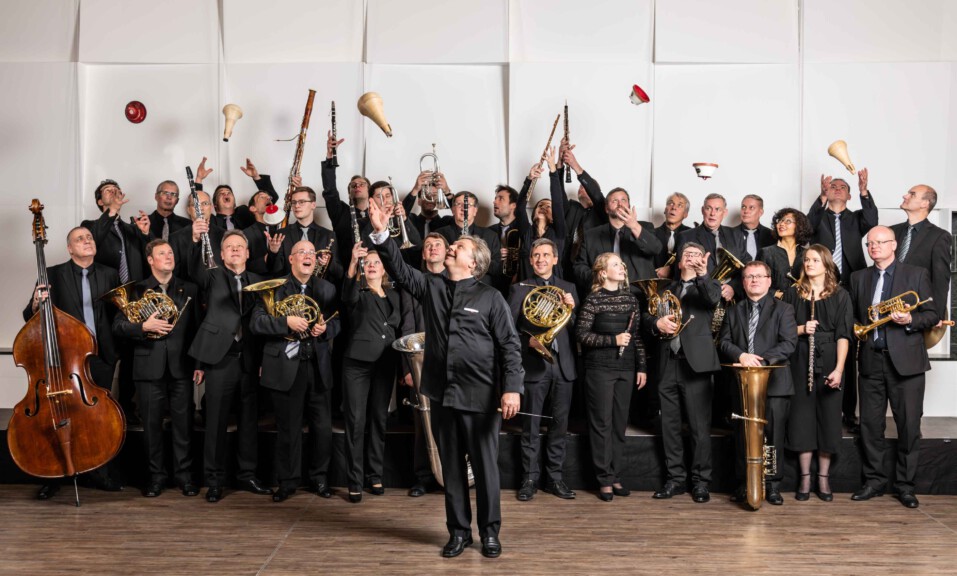 As the days were passing, worry increased, thus precipitating our decision to shut the orchestra down after our March 13th rehearsal.
Our will to protect both our musicians and our audience, the latter mostly comprised of senior citizens, became our top priority. A certain relief, the feeling that the right decision had been made, ensued. The whole orchestra had to stay home and the management team started working from home.
A week later, the Saxon government decided to shut everything down. The recording of a new album had been scheduled to occur shortly, and along with a fair amount of concerts had to be cancelled.
As the orchestra manager, I had been immensely enjoying bringing in new guest artists to perform with the orchestra. The sudden obligation to cancel on them was tremendously unpleasant, albeit necessary and understandable.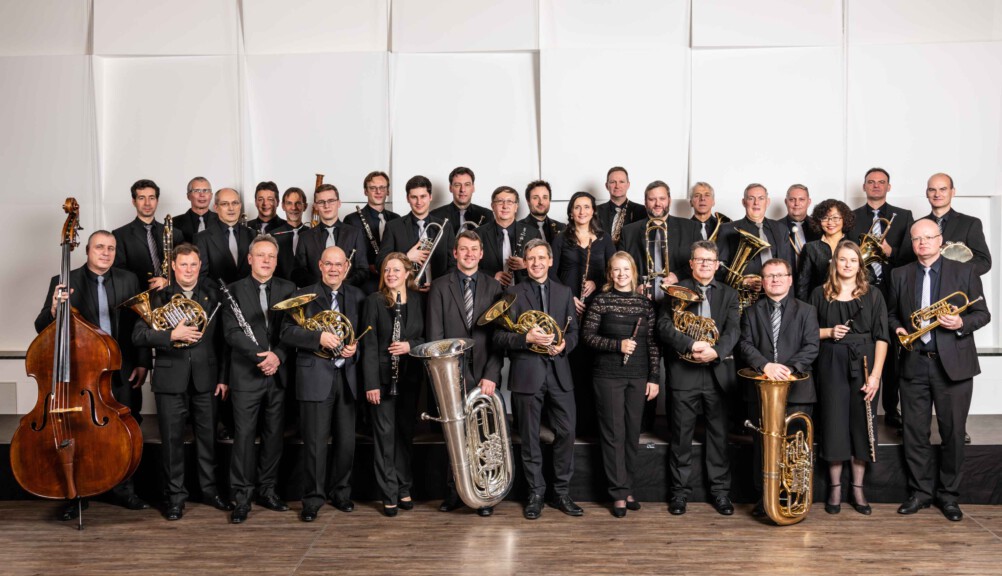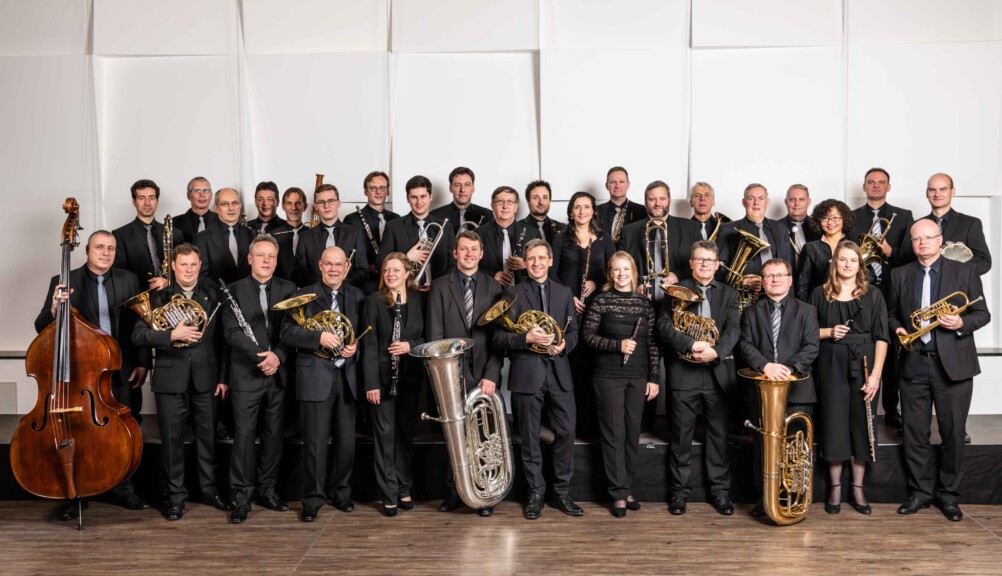 A phone call by a musician of the orchestra about 10 days after the shutdown telling me that he had contracted the Coronavirus, proved that our swift reaction to cease gatherings, earlier than demanded, had been right.
Our concertmaster has been the only member in our orchestra to experience COVID-19 firsthand.
The first four weeks, it was a race to cancel or postpone concerts to a safer, later period. In the beginning of April, we started contemplating alternatives, according to government guidelines and considerations of space. The idea of small concerts at nursing homes grew bigger and bigger in our minds. The orchestra went on a reduced work schedule ("Kurzarbeit") of 40% but we moved forward, regardless.
Ten different ensembles of 2-6 musicians were created and about 100 mini-concerts at nursing homes have been booked until mid-July.
I left the comfort of working from home behind me and started visiting many places all around the region of Leipzig and northern Saxony, getting to know a world that I had never been familiar with before. Talking, at a distance of course, with the staff at the nursing homes and seeing smiling faces, in many cases also full of tears of joy and gratitude, made me think that it is all worth doing.
Once the restrictions got milder, we knew that different forms of concerts could take place. Thus, we organized our first concert on June 1st, at the Bethanienkirche in Leipzig, having the Saxon Brass Quintet perform a concert of 45 minutes for about 90 happy people in the audience.
After about two months we were back in the game, and we were excited! In the heart of Bad Lausick, where our building, the "German Wind Academy" (Deutsche Bläserakademie) stands, there is a wonderful park. The idea of a walking concert was born.
Six different ensembles were spread all over the expanse of the park, under the trees or by the small lake. They were awaiting an audience that is encouraged to walk from spot to spot and enjoy the wonderful music and the calmness of nature.
As more and more restrictions were lifted, we decided to open our home in Bad Lausick to the audience again.
Over the next Fridays, different chamber music ensembles will perform for about 60 people at each concert. On July 3rd and 10th, at 19:00, our home will open its doors for you!
People keep asking me when I think the whole orchestra will perform again and I am sad that I cannot give them an answer. That can happen if every musician has a distance of three meters to each other, to all directions. Our hall is enough for orchestra rehearsals but not for concerts with all 35 members. A huge concert hall could be a solution, and on this solution I have been working lately.
This situation has been quite the challenge for everyone in every business sector. The world of the arts has been trying to be even more creative and continue making art in any way possible. Art managers are becoming even more flexible and find new ways of bringing the artists and the audience together, under these new, strict conditions.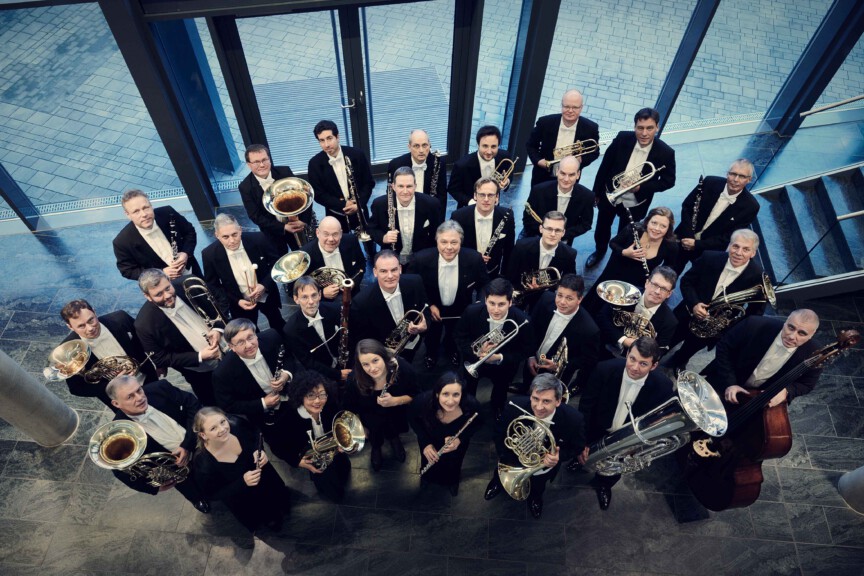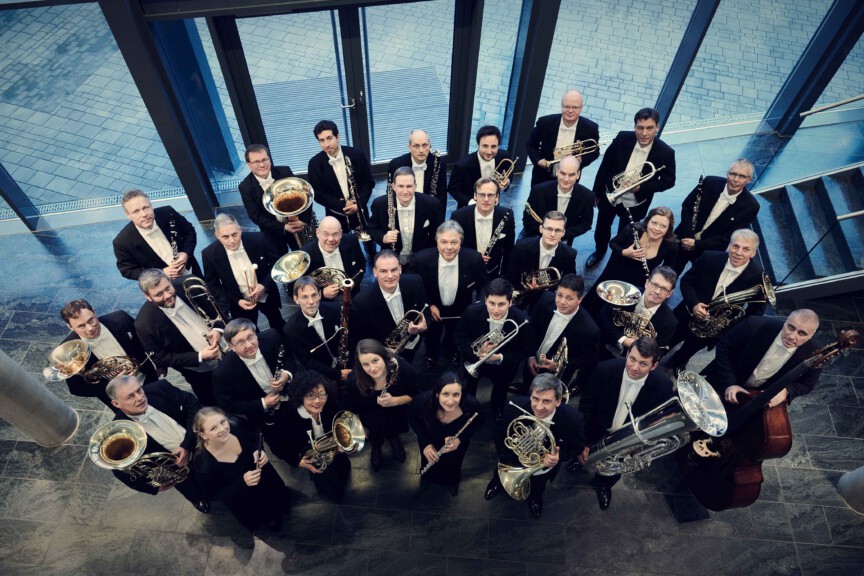 Of course, our events are always carefully planned according to the hygiene standards and directions of the government. We take extra care to make things as safe as possible.
We are blessed to be able to perform even under these conditions. We are here to give joy and spread optimism to everyone through music.
I am enjoying every minute of music that I can get, dreaming of the moment that I will see my orchestra on stage again in its entirety; all 35 of them.
Visit the new website of the Saxon Wind Philharmonic to be informed about all of its news and upcoming events.
---
By Barbara Venetikidou (orchestra manager)