LEIPGLO MATCHING
The right match for your glocal life and career needs.
---
**UPDATE 29.10.2020: DUE TO THE NEW CORONA RESTRICTIONS, WE ARE WORKING ON ONLINE OPTIONS TO REPLACE THE PHYSICAL LEIPGLO JOB FAIR**
Spreadshirt has definitely come of age at 18. One of Leipzig's most successful startup stories, it has matured into an international company that nevertheless retains a community spirit and remains headquartered locally. It is home to multiple digital brands empowering individuals and businesses to express themselves with print-on-demand products they can use, wear and carry.
Spreadshirt employs nearly a thousand people around the world across various departments to make it happen. More than a third of these employees are based in Leipzig.
After having experienced a brief slump due to COVID-19, sales bounced back up as more people are ordering online in the time of the pandemic. Spreadshirt is recording a high turnover year and finds itself with many job openings.
If you're interested in working with them, the good news is that you can get an edge on the competition by meeting them at the next Leipzig Glocal Job Fair. That's right – they're returning for a fourth time, on November 10th!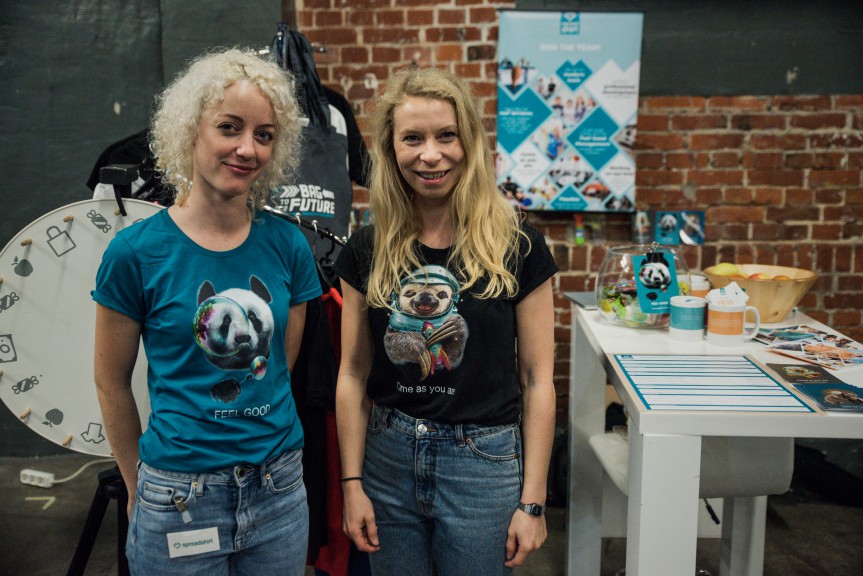 In Leipzig, Spreadshirt is currently hiring for 40 positions in the areas of Business Development, Customer Service, Design, Human Resources, IT, Management, Marketing, Payment & Fraud, Production, Product Management, and Global Operations.
The company prides itself in hiring internationals. Forty nationalities are represented at its Leipzig headquarters, where the working language is English rather than German. In this Q&A with Silvia Lauterbach, HR specialist at Spreadshirt, you can learn a bit more about the company's hiring culture.
1. What positions are you hiring for at the moment?
We are looking for talented people on all levels, from interns to managing directors. As an e-commerce company, we have a wide range of professions, such as Software Engineering, Marketing, Customer Service, Finance, Analytics and so on. At the moment we have around 40 open positions. At the same time, we are always open to unsolicited applications.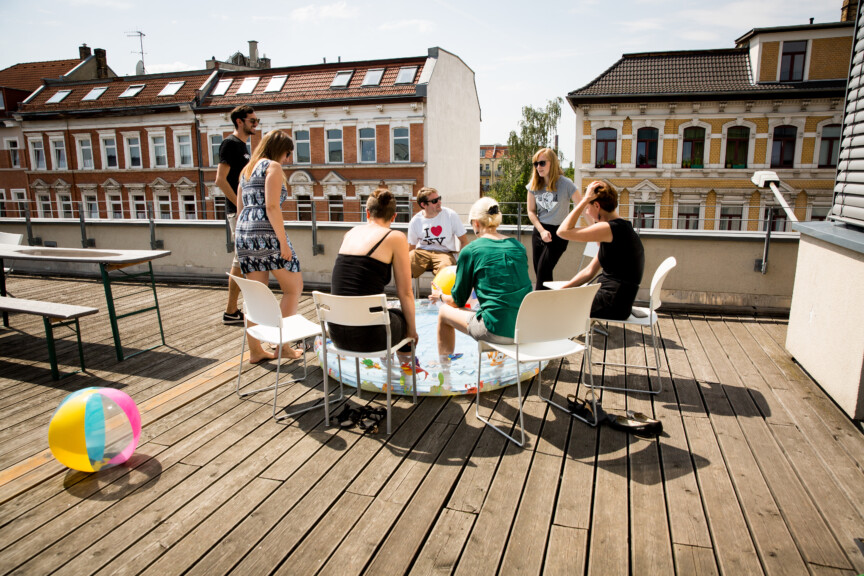 2. Would you consider hiring candidates without the degrees or work experience exactly matching these positions, but with transferable skills?
We value diversity at Spreadshirt. We are proud of and continue to encourage the increasing diversity of our company culture and community. Skills, talents and experience are our focus. There are of course positions where the requirement profile must fit more precisely, where it is simply necessary. On the other hand, we are an employer that loves creative CVs, a can-do attitude and fresh perspectives – we want characters full of ideas and drive.
3. What tips would you give candidates wanting to approach you at the Leipzig Glocal Job Fair?
Just come by and visit us, we look forward to every contact and are eager to get to know you. We will give an overview of ourselves as a local but global employer and of our jobs, and you'll get an impression on our culture – stay curious!
If you're looking for a job right now, you can also check out our jobs page in advance to be able to ask more specific questions at the Leipzig Glocal Job Fair. You can easily drop in your application after the job fair via jobs@spreadshirt.net. Due to Corona and in compliance with hygiene standards, we would like to ask you to send us your complete documents through that e-mail address or our website.
4. What words best describe your company culture?
Our company values are Excitement, Empowerment and Simplicity. This stands for both our product and the way we work together. Besides that, we're a very colorful, open-minded and international company with passionate teams that enjoy what they do. Check us out on Instagram and kununu for further insights!
5. How has your company been coping with the COVID-19 crisis?
Communication is key. At Spreadshirt, remote work has always been possible in principle, so the change to remote work went relatively smoothly at first.
But the fact that the whole team suddenly started working fully remotely was sort of a completely new experience and we learned a lot and are not yet finished with learning.
It was very important to make sure the company culture and good communication style were preserved on all levels. And so a big thank you goes out to our lovely colleagues; everyone has made a great effort and contributed very well.
---
Meet Spreadshirt and more than a dozen other exhibitors at the 4th Leipzig Glocal Job Fair!