Now that the online vote for the Migrants' Council is over, we have another submission to share. Shafagh Aghaei is a candidate for the second pillar of the selection process. For the second pillar, there is no public vote. Instead, of all the candidates, six people are selected by the City Council directly. Anyone with a migration background and five signed supporters who are also eligible for the online vote can run for the second pillar. For more details on all the three pillars of the Migrants' Council selection process, have a look at our article Voting in Leipzig Migrants' Council selection process. Find all our articles on the Migrants' Council, including all previously interviewed candidates from the public online vote pillar here.
---
Shafagh Aghaei, Iran
Geographic region: West- und Zentralasien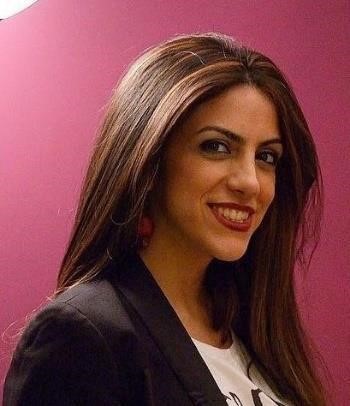 Who are you? Tell us a little bit about you.
My name is Shafagh Aghaei. I moved to Leipzig in 2012 to study in Germany. My bachelor's degree is in musicology from the University of Leipzig and my master's degree is in cultural management from the Musikhochschule of Weimar. For many years, I have worked as a translator (between Persian and German, and English and German). I am a very versatile person and I have worked in many different jobs. Currently, I work as a language and integration mediator in a primary school that specially focuses on foreign children. I teach these children different subjects, like mathematics and the German language. I also work to teach them the performing arts, music, and the value of play and having fun.
In the mornings, I am a teacher. In the afternoons, I am the funny aunt and musician.
I play several musical instruments, like the oboe, piano, and traditional Iranian instruments.
When and why did you move to Leipzig?
In the summer of 2012, I moved to Leipzig to study. After successfully completing the preparatory college (Studienkolleg), I wanted to become a music teacher. But, sadly, I noticed that since 2013 all non-EU students had to pay 1800 € per semester at the Musikhochschule Leipzig, and so I could not afford the semester fee and could not pursue my dream. Instead, I studied musicology, which completely changed my future.
Why are you running for the Leipzig Migrants' Council? What are your goals?
When I came to Germany, I had to work and study at the same time. The sanctions against Iran have prevented me from getting the same kind of support as other students. Also my family could not send me money. These personal difficulties due to geopolitical issues beyond my control have put a lot of pressure on me, and so I have not been able to enjoy the time I spend studying.
Have you been involved in politics before? If so, where and in what capacity?
Although I have not held a political office, I have experience in cultural politics. As a part of my master's thesis, I studied the cultural participation of people with migration backgrounds here in Germany.
What do you wish was different in Leipzig for foreigners?
In my opinion, it should be possible for foreign children to receive other support, besides the so-called DAZ (German as a second language) classes in the schools in Saxony. For example, support for native-language classes would be useful. Moreover, I believe that there should be greater recognition of foreign graduates and access to the job market for foreigners.
What is the best, worst or most memorable experience you have had as a foreigner in Leipzig? (Optional question)
In 2016, I won the excellent performance prize as a foreign student in a German university from DAAD. It was a great pleasure to perform with the support of my band. We performed different foreign songs and music together.
The worst experience I had in Leipzig was when I was told that because I am not an EU student I have to pay a 1800 € fee per semester. Because of this, I was unable to follow my dreams and get a university degree in the field that I had hoped for. It still brings tears to my eyes when I think about it.
---