The ancient Chinese philosopher Lao Tzu is quoted as having stated, "Water is fluid, soft, and yielding. But water will wear away rock, which is rigid and cannot yield. As a rule, whatever is fluid, soft, and yielding will overcome whatever is rigid and hard. This is another paradox: what is soft is strong." There are variations of this quote as associated with his Tao Te Ching, but its essence remains constant: One must be willing to bend in order not to break in the face of adversity or change. Water adapts seamslessly to the environments it finds itself in, and it goes where the forces of nature and gravity take it. So I'd like to be more like water.
The concept of "bending not to break," also found in the ancient Greek Aesop fable known as "The Oak and the Reed," can be useful in all areas of life, especially in times of upheaval like our own.
It can be very difficult for founders like myself to let go of the reins of a creation. However, the depths of a burnout left me no other rational choice but to break away from The Leipzig Glocal for several weeks in early 2020. LeipGlo.com has produced more than 1600 articles in six years, with lofty ambitions but very little to speak of in terms of an income. I was at the forefront of it all, never able to disconnect up to that point. My identity and self-worth were too wrapped up with the project.
In February/March last year, I finally turned off my computer and hit the mountains and the water. I traveled solo in Cabo Verde, a small West African island nation where locals I met were friendly, genuine and multilingual. I visited three out of the ten islands: Sal, São Vicente and Santo Antão. I must say the last one was my favorite due to the dramatic, gorgeous contrasts among blue, green and arid.
Trekking through Santo Antão, I could only put one foot in front of the other along vertiginous drops and rises and rough terrain, not knowing when I would reach the destination village of Cruzinha. I had to focus on the rock or step right in front of me when moving, or I would tumble. It was absolutely exhilarating and prepared me for the days to come: days of Corona when all we can really do is live moment by moment, unable to see a clear end.
Three days after my return to Leipzig, the borders "closed." Sent from unbridled nature straight into lockdown, I worked on becoming free in my head. I read about philosophical traditions that emphasize uncluttered living, such as Taosim, Stoicism and Epicureanism. For a while – until I got tired of it – I welcomed the absence of social events and the opportunity to spend time with myself and rethink what I wanted out of life.
As it turns out, LeipGlo did not break. It survived without me, with other dedicated team members. My loosening the reins had allowed others to take more ownership of the project.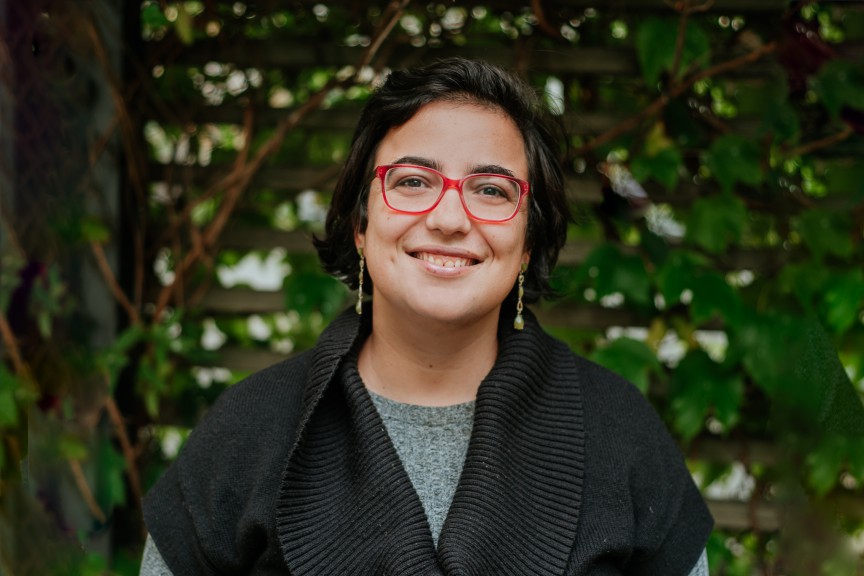 As a journalist by trade, I had been LeipGlo's Editor-in-Chief since Day 1 – March 1st, 2015 – until I stepped down recently. Very few articles or social media posts went out without my approval or editing. Now my colleagues Heiner Uebbing and Lisa Renner take care of that for the most part.
Also I had been responsible for figuring out a way to bring the website back to life whenever it crashed, without an IT background. Now Jorge Alberto Serrano Paul, a professional, gets that done without a hitch.
Which is to say I have delegated many tasks to people I completely trust and cherish. I do some writing, editing, posting and plugin updates to help out but that is not my main task anymore. I have now turned my focus to addressing local political and social issues in reaching out to and fielding inquiries from community leaders, job-seekers, companies and organizations, including those connected to our Leipzig Career Hacks sessions and our LeipGlo Matching platform.
Though not enough to make a living, a combination of crowdfunding and Corona grants have helped keep us afloat through fewer ads and the cancellation of our job fair in November 2020. Our management team, which has given much time and energy to the project pro bono over the months, is now four people (including me).
Here is a bit more about our other team members:
Heiner Uebbing, Editor-in-Chief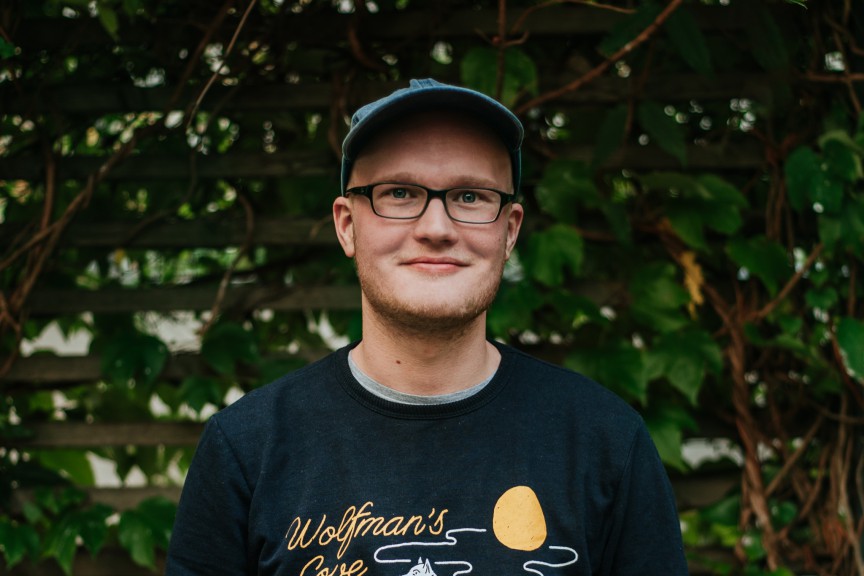 Where are you from?
I grew up in a village called Wetschen in rural Lower Saxony. My parents have a farm there and I love to return home on occasion for some country vacation.
When and why did you come to or return to Leipzig?
After finishing school, I immediately applied for uni across Germany and Leipzig seemed the most interesting place to me. It was popular yet affordable, big but not huge. I had never been anywhere in East Germany except for Berlin before and Leipzig felt like the right kind of change.
What did you study and/or where have you worked?
I wrote my BA on Shakespeare's sonnets and MA on Thomas Hardy's poetry at the Anglistik (English Studies) faculty at Uni Leipzig. Concurrently, I started working at a startup here in Leipzig and subsequently worked full-time on their project Max2Play after graduating. I learned a lot about e-commerce, handling a small business and all of its intricacies during that time. I also started writing for LeipGlo and immediately immensely enjoyed the community and content Ana facilitated here. When I started a new BA in Digital Humanities, building on my previous studies, I also got more and more involved in editorial work and everything else Glocal.
What are your hobbies?
Film. I think that's obvious from my writing here. I love(d) going to the cinema and film festivals as much as I can. But I also love all other story-telling media, from good ole-fashioned books to video games to podcasts. I also have a fatal love for my childhood football club Werder Bremen and the Bundesliga at large.
How do you channel your passions and professional background into your job at LeipGlo?
The wonderful thing about LeipGlo is that its work aligns with all my passions and expertise so well that I can barely find any aspects that don't. LeipGlo strengthens my love of culture, progressive politics, activism, and of course the English language. With my editorial duties, I get to learn new perspectives and facets of life every day. I get to help amplify voices that are engaging and diverse and for that I am very grateful.
Lisa Renner, Community Outreach Manager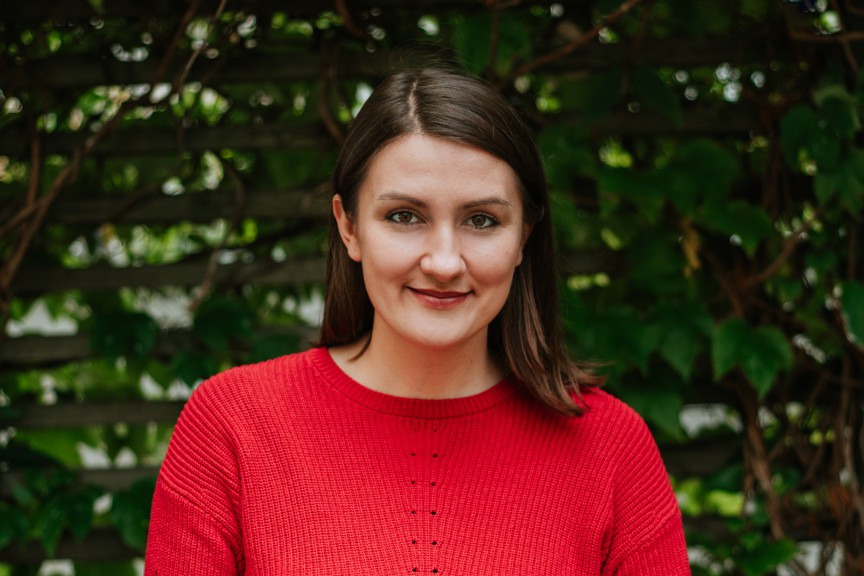 Where are you from?
I'm a born and raised Leipzigerin. With the restrictions in place during the Covid-19 crisis, I feel even more like a born and raised Gohliserin, as I got to know the corners of my village very, very well over the past year.
When and why did you come to or return to Leipzig?
My partner is Irish, we met during our studies in Geneva, Switzerland. After weighing our options, we decided to come (back) to live in Leipzig, as the cost of living is low while the standard of living is high – we could not have found anything similar in Dublin or the rest of Ireland. And we both love, love Leipzig!
What did you study and/or where have you worked?
I have a BA in Translation and an MA in Conference Interpreting. Intercultural competence was a major part of my studies. This has led me to freelance in this field and allowed me to meet a lot of very interesting people along the way. I used to work in an architect's office which inspired me to think outside my [language] box. Recently, I became a migrant advisor for a local non-profit organization. The work for LeipGlo adds a wholesome value to my work-life balance, I get to know so much more about my hometown and its citizens.
What are your hobbies?
Baking is my yoga. I also enjoy reading, often about languages and language systems, or classics like The Beano. Apart from that I enjoy a good Sunday morning run in one of Leipzig's many parks and have a serious obsession with the TV show Friends.
How do you channel your passions and professional background into your job at LeipGlo?
The Leipzig Glocal has opened up a whole new world to me. I feel that many of my interests come together in this project while I keep expanding my business skills and contribute to making life easier and more interesting for the community that our founder Ana Riberio helped to bring together in such a wonderful way over the past years. Being part of an international team let me get to know my city from a completely new angle and opened up new horizons, created awareness for challenges and problems. Leipzig is a growing city, but you may have noticed that the international "bubble" is still relatively small compared to other places.
I take care of some of our social media channels and love to reach out to people and help expand that network. When it comes to official or bureaucratic tasks and issues, I can help out, translate or mediate. Every now and then I also contribute editorial content to our blog. Our daily work is so flexible and diverse, it never gets boring. En plus, our team is just fabulous. If you're down, they will pick you up. If I struggle for input or ideas, there's always someone there to inspire me. If you're flying high, they are there to cheer for you.
Jorge Alberto Serrano Paul, IT Manager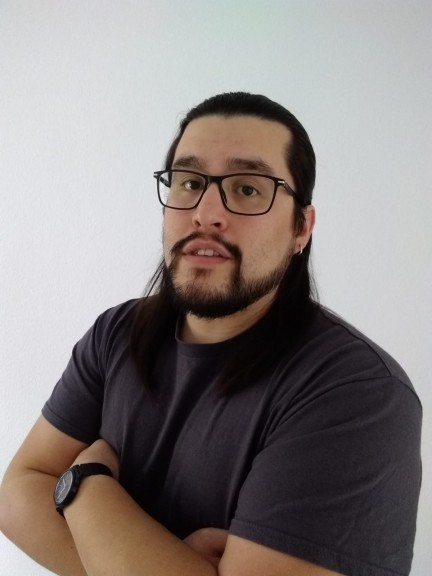 Where are you from?
Born in the city of Veracruz, in the state of the same name by the Gulf of Mexico. However, I was raised and lived most of my adult life in Mexico City.
When and why did you come to or return to Leipzig?
I married my best friend, Alejandra. She's both a Mexican and German citizen so we decided we'd start off our married life in Germany to try our luck!
What did you study and/or where have you worked?
I have a background in Applied Mathematics and Computer Science. I didn't get my Bachelor's degree because I had to drop out of college for personal reasons but ended up working in consultancy and software development. I currently work as Lead Instructor in all things Javascript.
What are your hobbies?
Cooking (and eating of course), biking, coding, drawing, travelling (damn COVID) but I also love to binge-watch movies/series.
How do you channel your passions and professional background into your job at LeipGlo?
I truly believe technology can bridge the gaps in the world, from enabling remote work through the pandemic to helping build communities and foster the greater good. I believe LeipGlo is right in between those for the international community in Leipzig. 😀
---
We still have some lovely repeat collaborators from time to time, such as Maeshelle West-Davis who runs our Cocktail Open Mic and Svetlana Lavochkina who writes our Literary Parlor column. But many past team members have moved on over the years, whether to better opportunities in Leipzig or elsewhere. It is indeed tough to make it in our beautiful neck of the woods, especially as a foreigner.
We must keep adapting, shrinking and expanding again, not to break against the rough terrain of hyperlocal online publishing. We must keep putting one foot in front of the other towards some sort of sustainability.
For one thing, you may have noticed that we post articles on the main site less often than we used to, but that we have been holding more social-minded events (online). There are a few reasons for this.
The first reason is that, due to the pandemic, we are obviously not getting out as much. The second is that people, especially in the midst of a crisis, can really use practical tips plus direct interaction with those who can help them find their footing in the local job market. Hence our Leipzig Career Hacks webinars. The third is that we are transitioning into becoming a community organization rather than trying to behave like a startup. A community site is what we more or less started as, except without a formal structure (which we need as we evolve).
Not having to serve investors or incubators means a lot of freedom but also a very limited amount of funds, which is something we are learning to live with: We can do LeipGlo while also pursuing other projects.
In this mentality of "by the community, for the community," we increasingly rely on our loyal website users for content (which we edit), and recommendations for lists such as our doctors'. If you are interested in writing for us, please read the article with more information HERE. You can always get in touch with the LeipGlo Team via contact@leipglo.com.
Keep up with our future Leipzig Career Hacks online events, as well as other news, by following us on Facebook and/or Instagram. Vielen Dank for all your love and support over the past six years!