Leipzig is a musical city. You can find anything from folk to techno on the streets, in bars, and on bridges. Hell – it's even in the odd bike shop or basement. But for some reason, opera has always been pent up in the opera house; that is, until now.
Opera on Tap, a non-profit organisation run by some aspiring artists, has come to Leipzig to drag opera out of the house for a night on the town.
Although new to Leipzig, the organisation itself is international. Since its inception in New York in 2005, it has established itself across the States, and is gradually making headway across Germany.
In a nutshell, the local chapters hold free monthly performances in places you wouldn't usually find opera – think bars, pubs, or street festivals. Their mission is to get more people into classical music.
Here in Leipzig, the Opera on Tap events have found a home in the centrally located student hub of Beyerhaus.
---
---
Watching the string of people who filter down into Beyerhaus's cosy basement, mostly with a beer in hand, you'd never guess they were heading to see some opera. There's not a ball gown in sight, and the crowd is, eh-hem, shall we say, decidedly below retirement age?
From the get go, it's clear that whatever hang ups you might have about the genre can get left at the door.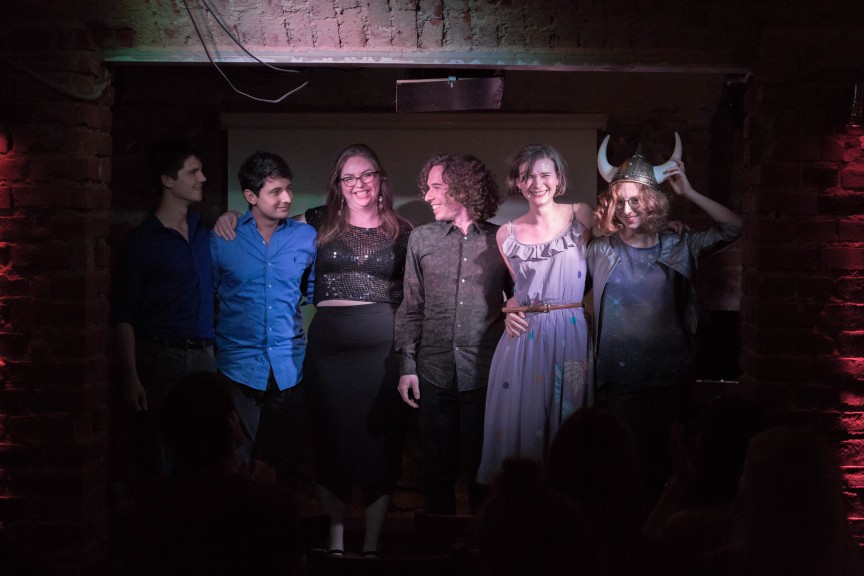 The setup is simple: a small stage and a keyboard. It's opera in a way you'd never really see or think of, stripped down. There's no plush curtains, bright lights or elaborate costumes, save for a plastic viking helmet that gets tossed around.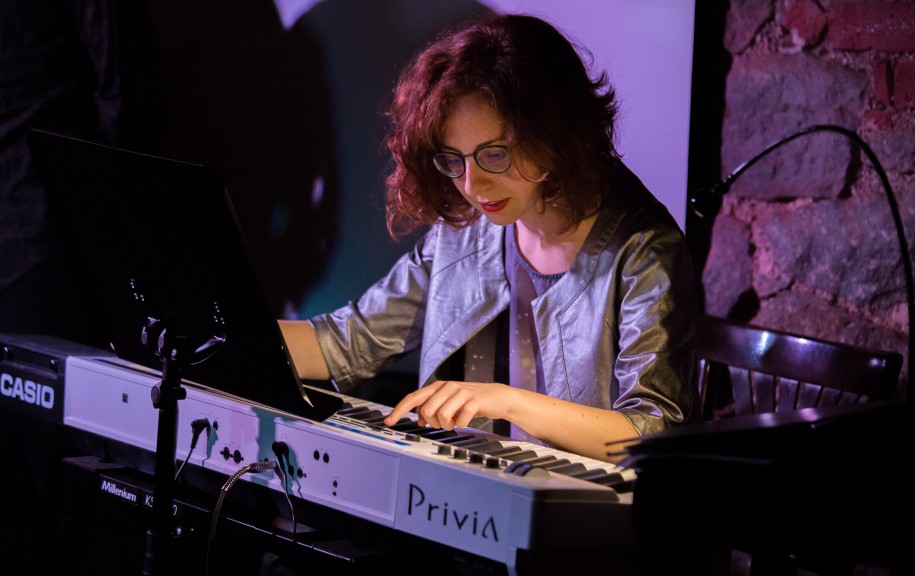 Performers joke with the audience, switching between German and English, giving you the juicy back story to their number before launching into song. You don't need to know the story or speak the language. And the singers have just the keyboard as accompaniment. There's no mics, no effects; just voices that fill the room, and make your skin tingle.
The events are the work of a group of local-based young artists, headed by Natasha and Juan, singers striving to make it in the competitive world of opera. They had both been singing for other chapters of the organisation, in Berlin and Hamburg, respectively. After meeting at a singing course, they decided a bit of Opera on Tap was just what Leipzig needed.
Chatting on a bench in sunny Clara Zetkin Park, Natasha explains that for herself and the artists involved, the events are a chance to let their hair down, take some risks and share their passion:
"It's so much fun. I think that's evident. It's such a relaxed environment, and in an environment like that, it's easier to shed the formality that proper performances can sometimes have. You know, musicians in rehearsals are similarly loosening up, joking and experimenting. And getting to share a little bit of the creative process with audiences, where it doesn't have to be exactly perfect, is something that I think everyone involved really appreciates."
For Natasha, one of the things that makes the event a little unusual and unique is the chance to make a connection with the audience and show the art for what it is, first and foremost: a storytelling art.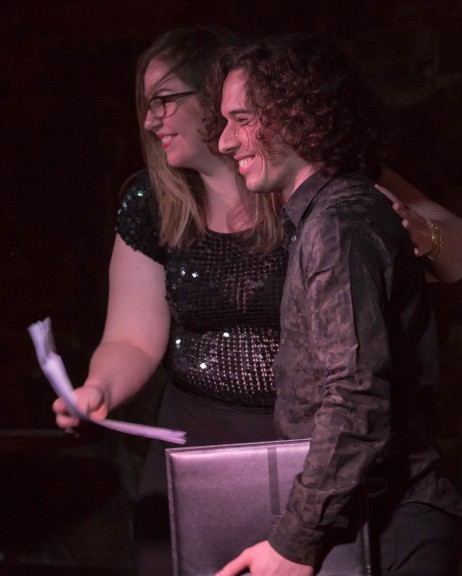 In a single evening, different performers pick songs from across the world of opera.
Every event has a theme: the last was life and death, and the next will be world travel (Weltreise). Singers are given free rein to choose a repertoire that fits in with the theme, as loosely or closely as they desire.
With such a broad and colourful palette to choose from, one evening can cover a whole spectrum of emotions, myths as well as moments.
But how is this different from what you can get in the Oper or Thomaskirche, you may ask? To Natasha, it's not about bringing opera to the city, but about bringing the city to the opera.
Be it expensive tickets, language problems or the feeling that opera just isn't for you, there seems to be a number of things holding younger audiences back. Natasha agrees these things are a challenge:
"I mean, when people think of opera, they think of the 'fat lady' with braids and horns – I mean, we do pass around a horned helmet," admits Natasha, laughingly. "We trade in the stereotype. Many people think of opera as like being four hours long, with these people with big wobbly voices barking at them. Which is also a stereotype for a reason."
She explains further: "I think sometimes that fact that [opera] is a narrative art form and that you're there to show emotion and tell a story can get a little lost. And so it's the responsibility of the performers to provide… everything that their audiences need to really enjoy them."
Asked what she wants people to take away from an Opera on Tap event, Natasha says: "I hope those that come to our performances come away knowing that opera is not something dusty or boring. That the things we are singing about are the most intimate, exciting emotions that all of us feel throughout our lives. That opera is not something reserved or unconnected to our own experience."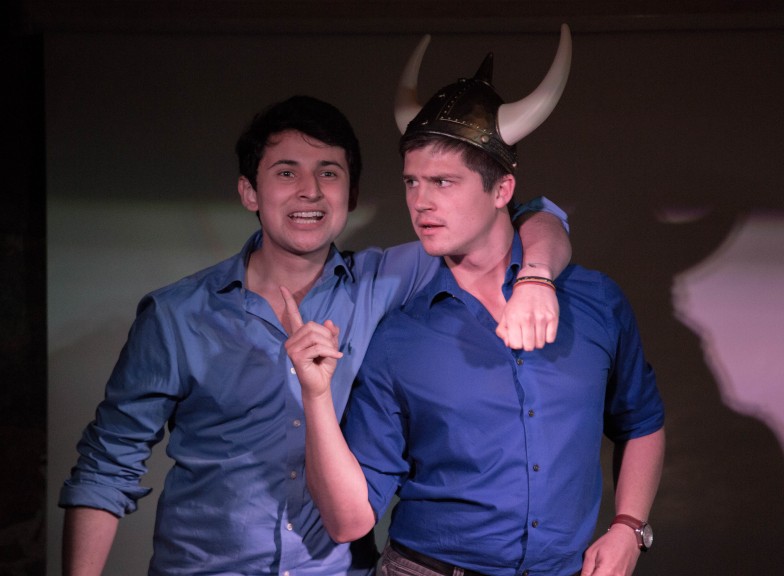 "These are the exact same emotions that we all go through; opera just amplifies them," she continues. "And hopefully seeing those emotions lived through and through out on stage gives people some inspiration and tools… to bring into their own lives."
Be it the stories, the craft, the jokes or the plain old beauty of the voices, if you do choose to swing by an Opera on Tap evening, it will certainly promise to give your night out at the pub a different spin.
---
---
Cover shot: Natasha and Juan, co-managers of Opera on Tap Leipzig. (Photo © Rico Molaro)