I'm sitting outside, and the sun's rays are sneaking through the trees and warming my face. It's a bit chilly, but I've got a warm cup of coffee in my hands. I look across the seats and tables that are set up next to me; in a few hours people will sit here, have a chat with friends and family, or immerse themselves in a book. This thought is still quite surreal to me: my café actually exists.
It's only been about four months now since Café Oink opened in mid-August, but the idea has existed in my head for nearly four years.
Although some things, like the name Oink, were decided long ago (I love pigs for their noses and cleverness!), a lot of details only took shape once I found the perfect location. And I was very lucky to find this gem: a big room with many windows, a vaulted ceiling and a wooden floor – and all this directly at the Karl-Heine-Kanal in Plagwitz. A calm, green place where people go for a walk or bike to work.
We started building in the beginning of July. There was a lot that needed to be done, and I am really grateful to have had the help and support of my partner, my family, and so many friends!
For a bit more than a month, we were painting the walls, building the tables and the benches, constructing the bar, and doing all of the little things you don't think will take much time, like making and installing lights, or putting a layer of paint on this or that. It adds up! But we managed to be ready in time for the opening on 18 August (okay, if you look closely you might still find one or two things that could use a finishing touch – but shh!).
When I came to Leipzig five years ago for university, I immediately fell in love with the city for its alternative lifestyle, its greenery and lakes, and also because I had an easy time making friends.
Then, in order not to have to leave in search of a "proper" job after finishing my studies, I decided to take matters into my own hands; I dug out my old dream of starting a café. It was my background in cultural studies that gave me the idea to add some museum elements – more about that later.
Now, you'll find a few tables in front of Oink, next to the canal, and a lot of space inside. You can sit on a comfy bench and snuggle into the cushions, and escape the world outside for an hour or two. Or you can sit across the room, look outside the many windows, and enjoy the green (or orange, yellow and red) colours on view.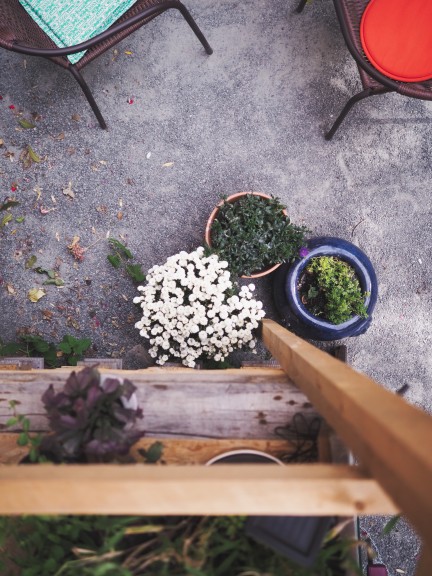 On that side of the room, you can also find our exhibition about animals in Leipzig; it's a fun way to learn more about some of our animal neighbours. There are tables that are dedicated to the red fox, the tawny owl, the coypu, Daubenton's bat, and the red mason bee. You can see how big or small they are, hear the sounds they make, find out what they eat.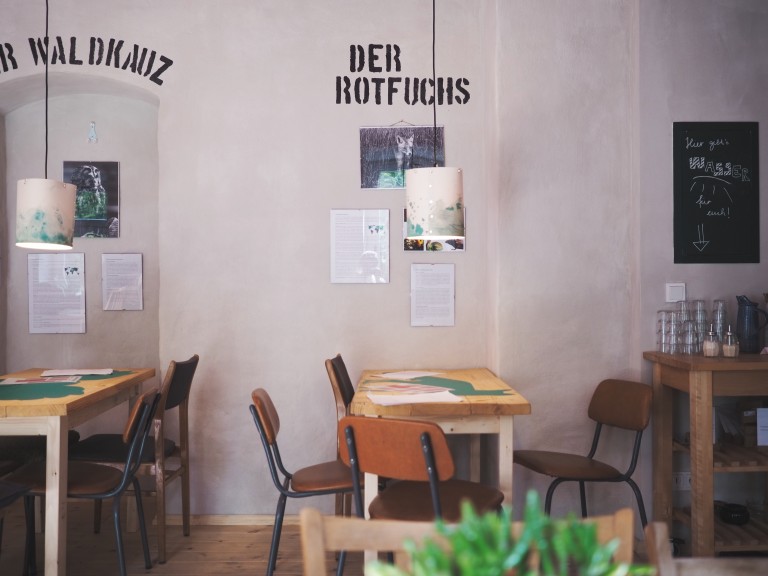 If you want to train your German, there are also texts about the animals' habits, as well as on the impact and meaning they've had for different cultures.
And now for the sweet treats.
First thing in the morning when I open the café, I bake the special of the day. Every Tuesday, you can enjoy a cinnamon bun (get here early enough to enjoy them fresh from the oven); every Wednesday I make banana bread; every Thursday there are homemade scones we serve with jam; and every Friday you can indulge in chocolate cake. All of those treats are vegan.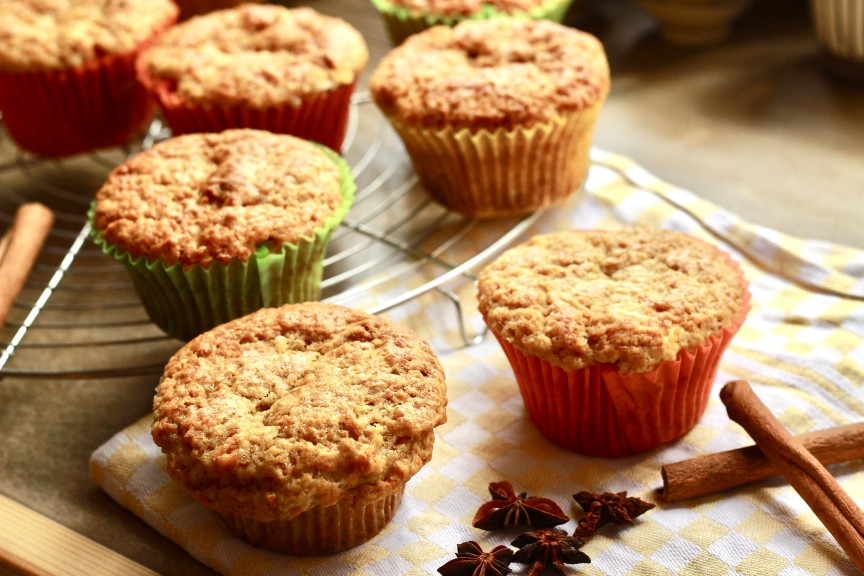 But in case you think vegan pastries taste too healthy, don't worry: even my sceptical mum is convinced they taste just as good as the originals.
If you happen to visit us on a Sunday – on those days I bake a Hefezopf, a braided yeast bun. Because in Switzerland, where I grew up, it is eaten for breakfast every Sunday. Apart from that, either I or my colleague bake different cakes every day to satisfy your sweet tooth.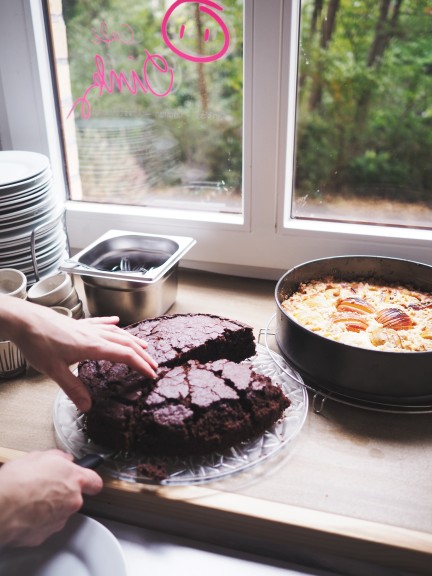 But let's not forget the other centrepiece of every café: coffee! We purchase our coffee from Café Chavalo. They are a small Leipzig-based company that took up the idea of directly importing coffee beans from a group of farmers in Nicaragua. Jens, founder of Café Chavalo, decided after a year in the Central American country to set up a business together with the people he met and bring their delicious coffee directly to coffee lovers in Leipzig.
It scarcely needs mentioning that in this project, fair-trade and organic agriculture is a priority. And indeed, the ingredients for our cakes are organic, fair-trade and local whenever possible as well.
I also try my best to run the café responsibly in other areas.
For instance – we get our coffee delivered in reusable buckets, our straws are biodegradable, and we encourage our customers to bring their own cups when they order their coffee to go.
My cup of coffee is almost empty and I look up from the screen of my laptop. I think it's time to finish writing and check on the customers inside.
There's always someone who comes here to work, and maybe somebody needs another coffee for some more creative stimulation. Soon it's the time of the afternoon when their caffeine is low and people will come to enjoy a warm drink after their stroll along the canal.
I like how the days in Oink pass in tide-like cycles. I take the last sip and go inside.
---
By Alexandra Gussek
---
You will find Café Oink in Plagwitz directly off the Karl-Heine-Kanal at the foot and cycle path, with access from Merseburger Straße and Erich-Zeigner-Allée. They are open from Tuesday through Sunday, 11 am to 6 pm.
Keep up with Café Oink happenings via their Facebook page.