I didn't think I would be singing so much anymore.
Honestly, I've been moving more and more towards becoming a manager. Running the LeipGlo platform and its social media. Overseeing a team of writers and now other editors, too, besides sales and events people. Organizing the LeipGlo events themselves, like job fairs.
But every single open mic that we have, I feel like singing.
We started in late 2017 – with the official announcement of our Cocktail Open Mic and impromptu performances. In February 2018, we had our opening event, where opera singer Wallis Giunta and others gave jaw-dropping musical renditions. Giunta sang country music, something she doesn't get to do so often.
There has also been plenty of poetry, comedy, dance; a staggering amount of talent. And though we can't control what performances we will get – since it is an open mic – this has remained a pattern over the months.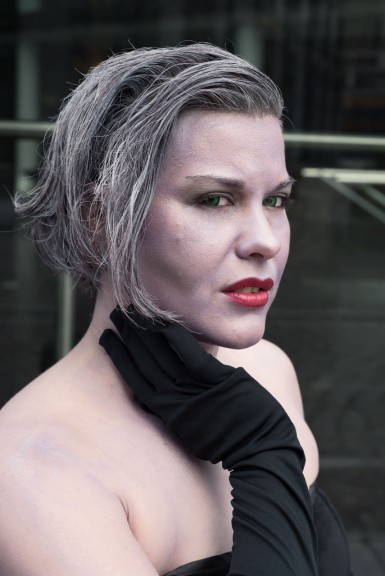 Twice now, Dolores Delices has stripped at the open mic in classy, creative, gothic burlesque numbers. (Last time she played Ursula from The Little Mermaid, and her friend, a very talented singer, played Ariel.) More times than that, opera singers, from the Leipzig Opera as well as Opera on Tap, have regaled us with their amazing pipes. And even more times, Shawn Segundo has moved us with his stand-up comedy, and Vanessa with her passionate Italian ballads.
The list of enchantments goes on.
Not to mention a poetry contest we had that featured diverse local talent like I hadn't seen before. We had poems in English, German, Ukrainian, and Russian (languages our judge, Svetlana Lavochkina, can speak). The winning poems were read during one of our open mics.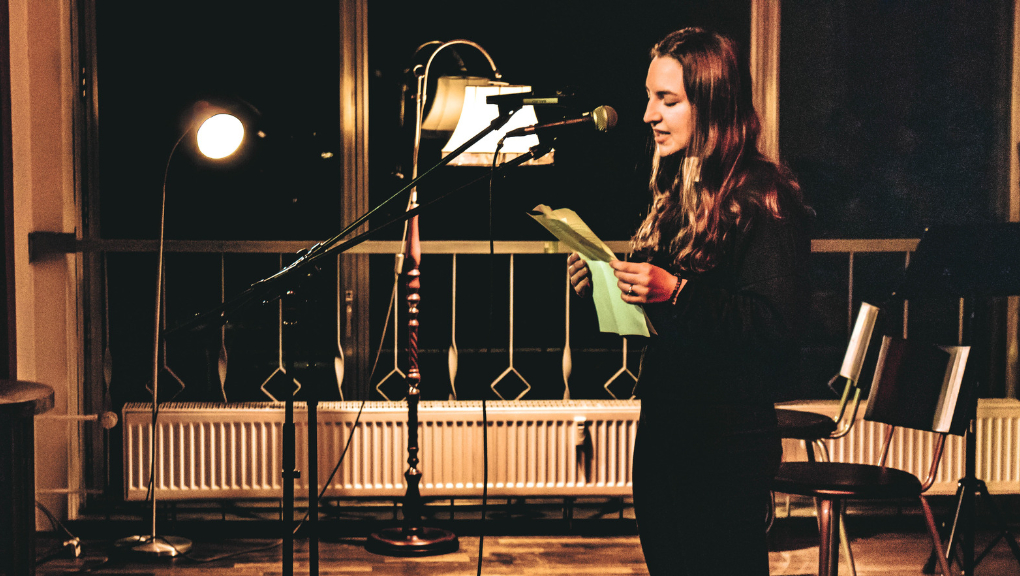 Speaking of languages at our event: People from many countries have recited and sung in English, German, Spanish, Italian, Turkish. I once sang with a friend in Portuguese, besides the usual songs in English other friends urge me to jump into as they pick up their instruments. It feels good to get back in touch with this singing side of mine.
We expect the next open mic to be just as magical, and hope you will join us in making new melodies, comedies, emotional moments, and friends together. All over very nice cocktails at Baileo Tanzpassion…
---
Cocktail Open Mic Vol. 9
Fri, 6 September, 8-11:30 PM
Baileo Tanzpassion Leipzig
Dittrichring 17, 04109 Leipzig (upstairs from club ELSTERARTIG)
HOST: Peter Seaton-Clark
Performers sign up at door and get in free, plus one free drink of their choice. Your performance should last 10 minutes max. Also, we will limit the number of performers to 10, first-come, first-served.
BYOM – bring your own music
5€ cover | 3€ reduced
Includes welcome drink until 9 PM
Part of the proceeds goes to LeipGlo fund