From the opening ceremony to the final party at Maracanã Stadium, the Olympics brought an incredible journey to Brazil.
For the athletes, it was the unimaginable greatness of representing their nations in an event this big.
For the journalists, it was the unique opportunity to tell some of the greatest stories in sports and spend two weeks immersed in different cultures.
For a Brazillian journalist like myself, it feels like the whole planet is paying you a visit. And if you are lucky enough, even Michael Phelps gets to use your pen – a pen you will keep for a long time.
Here are some weird, unlikely emotional – and probably unforgettable – things I witnessed during our coverage in Rio.
Fast food for athletes
Your doctor says fast food is bad for your health, right? Ask again. Because the queue at McDonald's was always huge at the Rio 2016 Athletes' Village. At any time of day.
Remember when American swimmer Ryan Lochte made up a robbery to get away with the mess he created in a gas station? The night before that, he competed in the 200 metres individual medley. His lunch that day? Believe ir or not: burger and fries.
Everyone together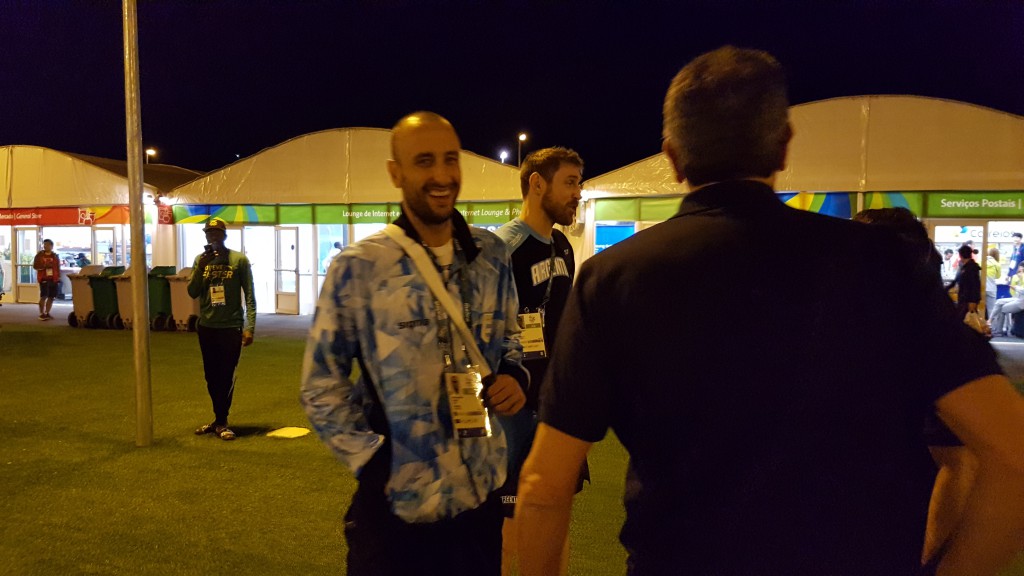 The Athletes' Village is the coolest place to be during the Olympics. Journalists have no access to the residential area, but everyone hangs around the international plaza. This place has a mall, a beauty salon, a mail office, a grocery store, and even a fake beach – with no water, just sand and some chairs.
You look at one side and see happy runners from Ghana wearing flashy yellow jerseys. At the other side, yeah, it's Novak Djokovic. Do you see that tiny gymnast from Trinidad and Tobago over there? Look to her side, it's Manu Ginobili shopping after a basketball game.
Palestinians from Germany
Regarding different cultures, you can always expect the unexpected. You can meet judoka Simon Yacoub, born and raised in Germany, just like marathon runner Mayada Al-Sayed (a blonde girl with blue eyes), and dressage rider Christian Zimmermann, a descendant of composer Robert Schumann. All Germans, all representing Palestine.
The Middle Eastern country had six athletes in Rio, and three of them were born in Germany. I didn't meet them personally, but my friend Alexandre Alliatti had a chance to talk to them and tell their stories.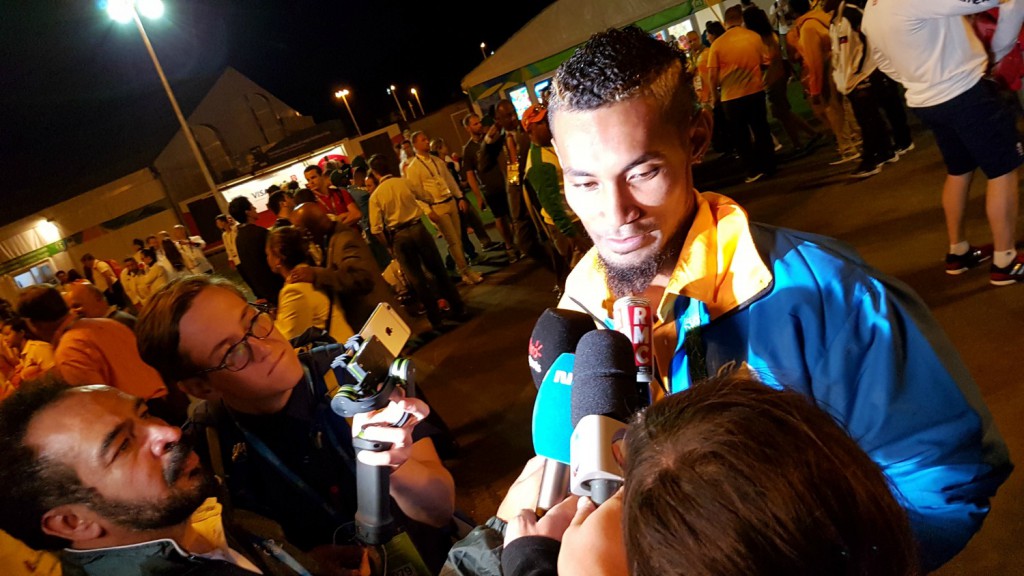 One-man country
Germany had 422 athletes competing at Rio Olympics. Brazil had 462. But not every delegation is that big. A lot of countries had five athletes, or four, three, two. But one athlete? Well, only one country could say that. Tuvalu, a Polynesian island located in the middle of the Pacific Ocean, had one single competitor in Rio. Etimoni Timuani plays soccer in the Tuvaluan national league.
At the Olympics, no soccer for him. Timuani competed at track and field. He ran the 100 metres in 11,81 seconds and couldn't make it to the finals. In comparison, Usain Bolt won gold with 9,81 seconds. Too fast for Tuvalu's army of one.
The young earthquake survivor
One year and a half ago, Gaurika Singh was crouched under a table while everything was shaking at Kathmandu. Buildings around her collapsed, and more than eight thousand people died in a terrible earthquake. Little Gaurika held on tight.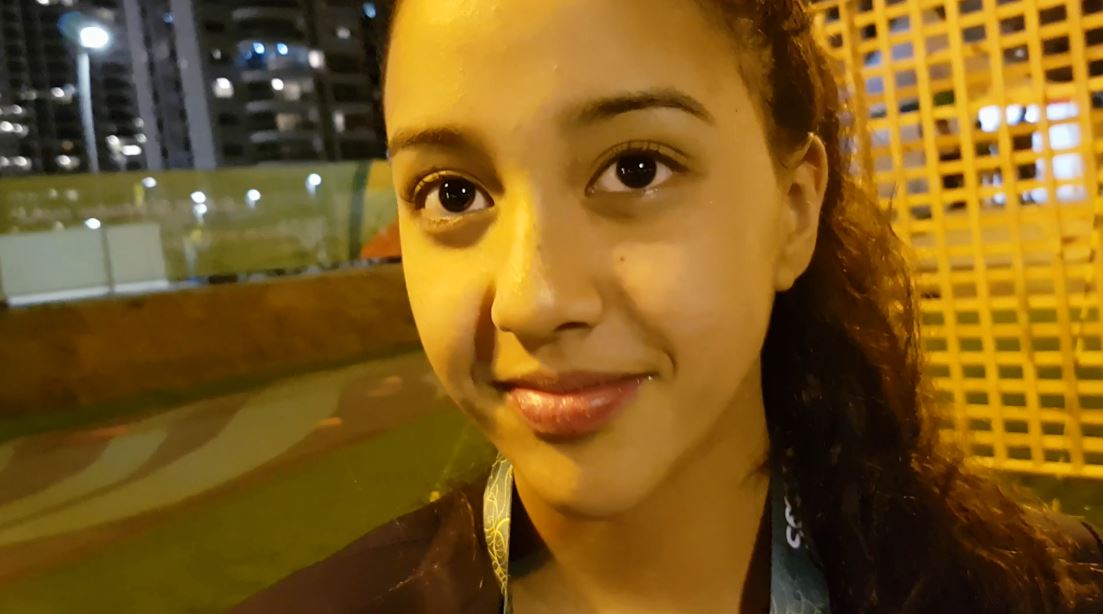 Last month, the 13 year-old swimmer was the youngest athlete to compete in Rio. I talked to her after the welcome ceremony for Nepal's seven competitors. A few days later, she was the 31st placed at 100 metres backstroke. And she didn't care. Being there one year after struggling to survive at home? Talk about victory.
Samba for the refugees
One of the best stories from the Rio Olympics was the Refugee Olympic Team. Ten athletes competed for no country, under the International Committee flag. The whole world saw them at the opening ceremony, but few people saw their welcome ceremony at the Village.
It was very emotional. They all fought for life at some point, and there they were, at a peaceful sports environment, amazed with simply being able to compete. It was a beautiful image when they joined the dance team of the Village: pure samba joy for the refugees. These are true winners.
The oiled up guy from Tonga
Did you watch the opening ceremony? If you did, you probably remember Tonga's shirtless flagbearer stealing the show covered in oil. While the Internet was exploding, I thought: What's the real story of this guy? The next day, I went to the Village and tried to reach him through Oceania's media chief. But she didn't return my e-mail, and I texted my editor saying I would give up. I was obviously frustrated.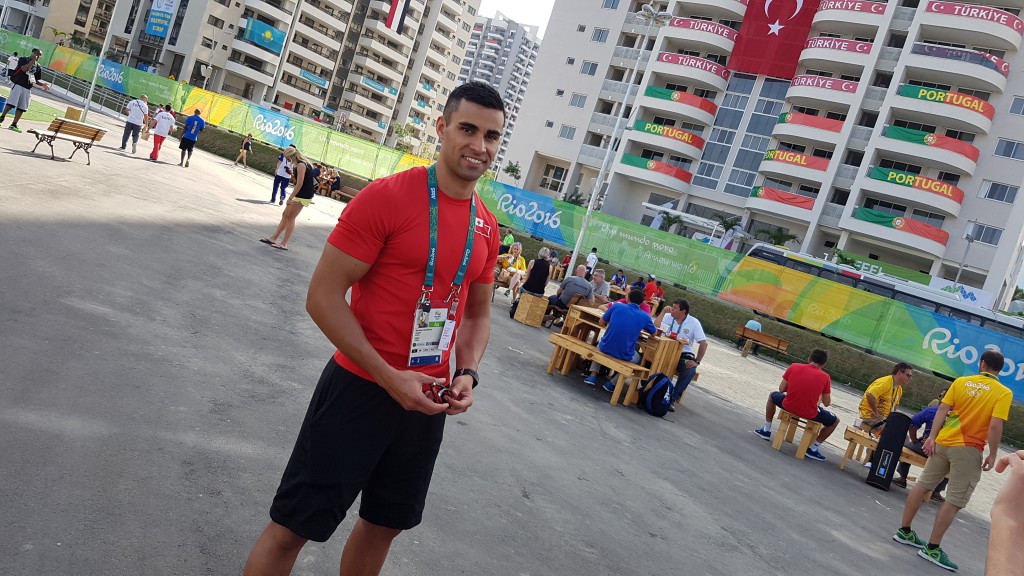 When I put the phone in my pocket and turned around – I swear – the guy was right behind me. Pita Taufatofua himself. Hanging around the plaza. Wearing a shirt, thankfully. It was an unexpected interview. He was suddenly a celebrity in Rio. And the first thing he told me with a laugh was: "It was not baby oil". Pita explained it was a coconut oil, traditional in Tonga during important events. That's the kind of cultural shock you get when you go deeper in Olympic stories.
And Phelps used my pen…
I made a risky decision before the Olympics: I would go through all the coverage without using pen or paper. That is kind of weird for a journalist. All that I had to write down, I wrote down or recorded on the cell phone. During three weeks of interviews, reports and many events, my pen was used only once. By Michael Phelps.
The only time I took the pen out of my backpack was when my friend Diogo Venturelli and I had two minutes with Phelps. We were encouraging an exchange of cards between Olympic stars. Each one had to write down a message. And, of course, Phelps didn't have a pen. He received a card from French judoka Teddy Riner and then used my pen to write a few words to South Africa's Caster Semenya. Guess I will keep the pen with me for quite a while.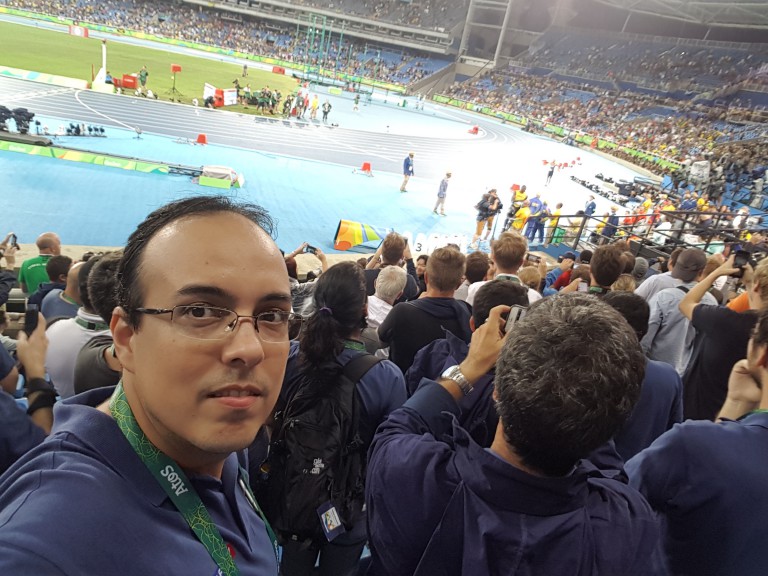 By Rodrigo Alves
Journalist – Globoesporte.com