When you walk through InterCultural Elements, you see various offices named after world regions. Many internationals work in those offices – in fact, people from 15 nationalities.
Stötteritz is the home of this consultancy and e-commerce management company. Its building is one of many gaining a brighter, newer façade in the eastern Leipzig quarter. Meanwhile, the business keeps growing into more rooms and floors, and now has about 50 employees. Its humble beginnings involved a handful of folks in an apartment-based office in 2007, not far from its current location.
Its business model has been to give its e-commerce clients an edge by drawing from its widening pool of internationals. In a nutshell, the company provides insider knowledge to online sellers who want to expand into foreign online marketplaces (e.g. eBay and Amazon). This involves a series of specialized tasks including translation, administering online retail accounts, customer service and building software. With technologies and ways of shopping constantly evolving, it has to stay up to the minute on market trends.
InterCultural Elements couldn't do that without hiring people familiar with particular markets, their local language and context. Hence, the more nationalities represented among its staff, the better.
The company owes a lot of its success to its diversity.
Its three founders, Scott Galvão (USA), Anja Galvão (Germany) and Eduard Gerristen (Netherlands), all have a profound interest in intercultural communications. They met at the turn of the millennium while performing with the international troupe Up with People around the USA and Europe. Scott and Anja married each other and remained friends with Eduard through the years, which evolved into a business partnership.
"Most companies go for what they know [when coming into being]," says Eduard. "Intercultural is what we know. It's our genes, it's what we want to do."
Anja recounts that the three of them felt the need to find a way to combine their love of multiculturalism with making a living, and so took the e-commerce route Scott already had experience in. Eduard came in with tech skills, and Anja with her background in psychology, which she channels into handling human resources.
Foreigners complain that it's hard to get companies in Leipzig interested in hiring them, despite the many job ads. But while being rooted to its Leipzig neighborhood, InterCultural Elements is built precisely on being "a very international company," says Anja. "We are not reluctant to hire people from different cultures."
Another major concern internationals have in Leipzig is being able to get the proper visa. The company also tries to support successful candidates as much as possible in regards to obtaining a work permit. But they should keep in mind that it prefers to hire people who already have some ties to Leipzig and want to stay long-term.
Its very survival depends on keeping and growing its staff.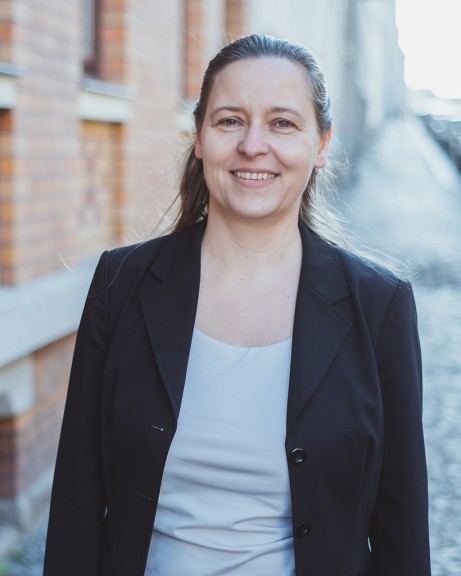 "We try to be very socially-minded," Scott says. "We never hire someone unless we know we can keep them."
Despite the company's size and decade in business, Scott notes it still has "a startup culture, everyone is very accessible." It tries to tailor positions to people's abilities instead of the other way around.
Eduard says only 40% of the InterCultural Elements team is German, although they're still the biggest group. The second biggest group of people is French. The main language spoken in the office is English, however.
---
Cover shot: Scott Galvão (left), Anja Galvão and Eduard Gerristen, founders and heads of InterCultural Elements, in Stötteritz. (Photo: Sonia Blade, www.soniablade.com)