The Leipzig Glocal's first job fair is taking place in just four weeks. On 13 November, we will spend all day – from 13:00 to 21:00 – at the very hip, open-minded, well-known WERK 2. You can come to the Connewitz venue at any time between those hours, FREE OF CHARGE – whether you're looking for a job or business partner, or just to scope out the social and career scene.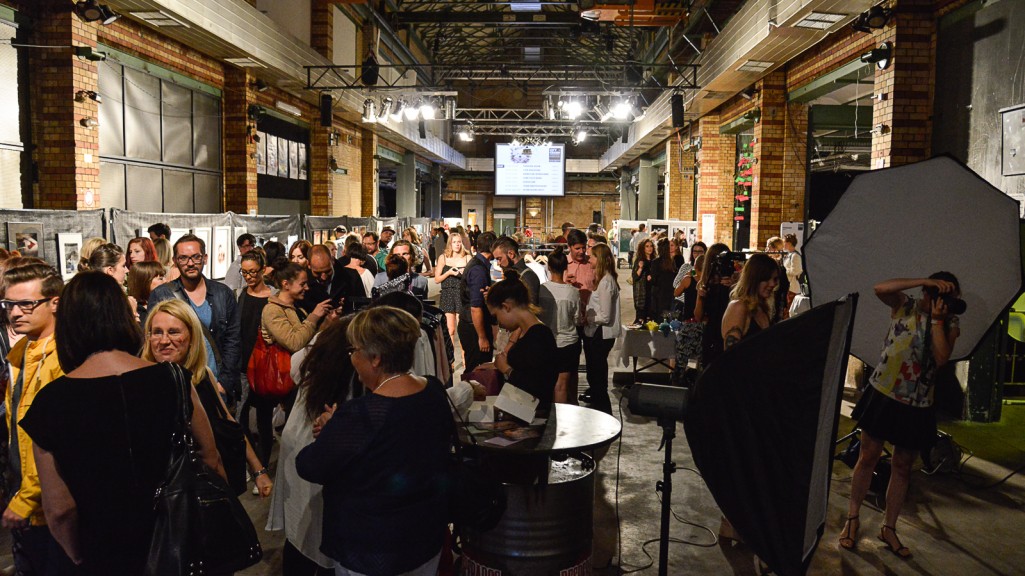 This event will not be a regular job fair. OK, it will be a job fair, but the event will host more than just exciting companies eager to tap into the great, internationally-minded ("glocal") talent Leipzig has to offer.
Our aim here is twofold.
First, to provide job-seekers with a space to meet, face-to-face, recruiters from some the most sought-after work places in the Leipzig area. Second, to provide Germans as well as internationals with several "events within the event" that will be of great interest to both job-seekers and non-job seekers.
In other words, the LeipGlo Job Fair will be a great place to network or to get to know the local internationally-minded job market, regardless of your current career status.
If you're looking to start your own business, it can be the right place to meet your co-founders. If you're looking for like-minded people – even potential friends – we see good opportunities there, too. Beer helps, and will be available at the bar right in our exhibit hall.
More than 20 companies, from big corporations to startups, will be there offering a diverse range of positions or services.
Leipzig has been known as an affordable city to study or learn German, and to enjoy a lively cultural scene. Unfortunately, it hasn't been known as the ideal place to jump-start or continue your career, but as a springboard to bigger cities.
Despite Leipzig's fast growth, many companies and staff that would be great together are unable to find each other. Being painfully familiar with this reality ourselves as internationals, us LeipGlo folks wanted to serve as a bridge between the two sides of the employment equation.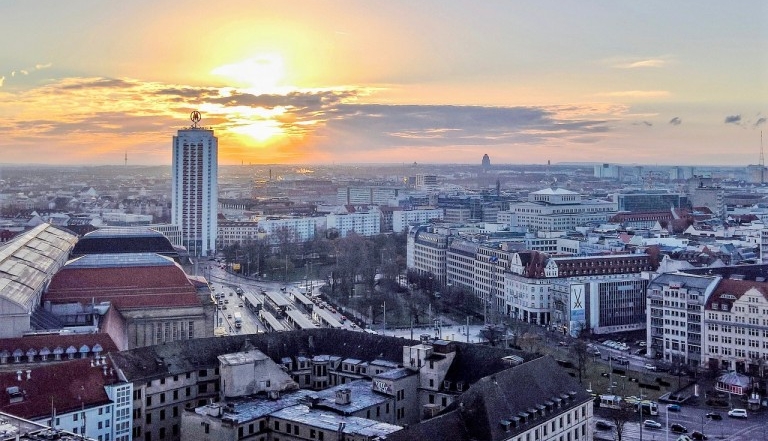 The number of companies at the job fair – and the exhibit hall itself, Halle D – will be small enough for you to meet and mingle with as many as possible in a reasonable amount of time. However, this number is large enough to offer a very decent array of career options.
We've got a couple large heavyweights, like DHL and Dell.
We've got growing international companies like PRISMA, MyNEWSdesk, Spreadshirt, and Verivox. Smaller but highly dynamic companies will also attend the job fair, such as BirdieMatch and two of the SpinLab graduates, Sensape and DIPAT.
You'll find schools (inlingua and Teach First), looking for English- and German-speakers, among others.
The Leipzig-based startup hubs SpinLab, 2bAHEAD Ventures and Basislager (our partner in the event) will join us at the job fair, as well. There will be a number of up-and-coming startups looking for highly driven and creative talent, supported by our partner Techniker Krankenkasse (TK). They will be competing with pitches for a chance to win cash prizes.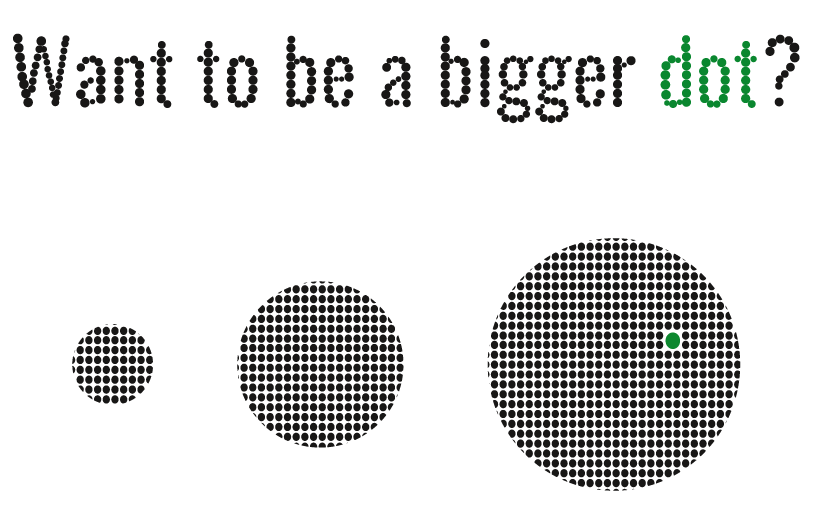 LeipGlo's Jobs for International People page has the full list of companies and the career opportunities they offer.
These companies are looking for talent in many fields, ranging from software development to language training; from finance to logistics; from sales to research and development. You are most certain to find a position that interests you.
It doesn't matter if you're looking for a job now or in the future. Getting to know the job market better and making valuable contacts will likely benefit you greatly either way.
And now, for the "events within the event."
Besides the international orientation and diverse array of exciting companies, what makes the LeipGlo Job Fair unique are the various talks, startup pitches and networking opportunities taking place.
Want to improve your CV in English or German?
Our partner University of Leipzig Career Service will be there to give you CV-related and other application tips on the spot. They will also give a talk covering many important topics relating to the German labor market.
What in the world is gesetzliche Sozialversicherung?!
If you are German or have lived in Germany for a little while, it will come as no surprise that insurance is a big, important and complicated topic in this country. This is especially true if you are working or planning to work here. Die Techniker (TK) will be there to share information on the main things to know in that department.
I don't want to just "find a job" – I want to be an entrepreneur! 
For souls with a creative spark and the right know-how (or willingness to pick it up), the job fair will offer talks by Basislager and other key players, addressing the topic of founding a startup and developing business ideas from paper to reality.
Other companies – big and small – will give talks where they will present themselves and their workplaces, and discuss other general interest topics. In the weeks leading up to the job fair, a schedule of presentations will be made available on the LeipGlo Job Fair page.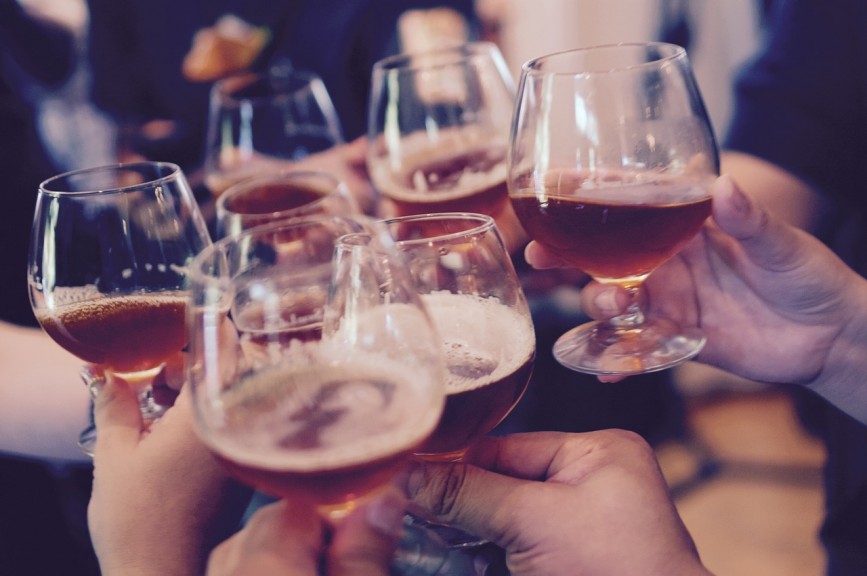 By the way, did we mention there is a bar?
Again, this event is more than just a job fair. We want to be a hub to bring talented internationally-minded people together, and make Leipzig a career- and life-building destination. For this, networking is essential, and what better place to network than in front of a bar?
Halle D of Werk 2 will provide a cash bar with both soft and not-so-soft drinks. In front of it, there will be a mingle area – for you to meet other attendees and exhibitors, and make great connections that can bear fruit in the near or distant future.
Dress code: dress to impress (but maybe not too much).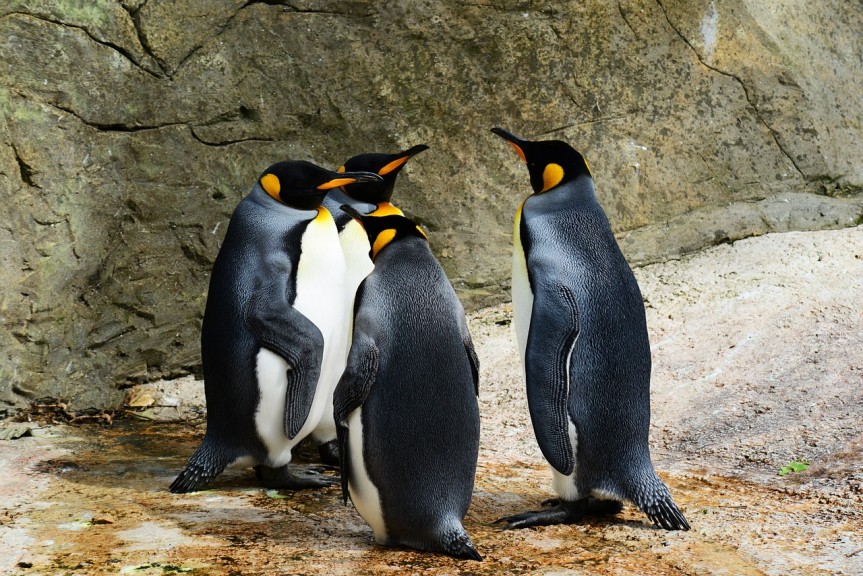 The job fair aims to provide a relaxed atmosphere for people and companies to connect. Hence, you do not need to wear a full business suit. You can do that if you think it's the most appropriate choice for you, or you can dress semi-formally, or business causal. Just dress to impress, but in a way that makes you comfortable and confident, and reflects your personality.
Sign up and stay tuned
Come one, come all! We repeat: registration to attend the job fair is FREE. We just ask that you please register beforehand through this link.
In addition, stay tuned during the four weeks before 13 November for more detailed profiles of the participating companies, and further information regarding the "events within the event."
---
See you at the LeipGlo Job Fair in a month!!!