When it became clear that the Covid-19 pandemic would have significant repercussions for our social lives and the local and global economy, LeipGlo started the Helpboard. It enables the members of our community to find each other, as a platform for those willing to help or ready to offer their services and products in Leipzig. While researching for businesses and freelancers who might benefit from posting on our community-based platform, we came across some sad news on the website of the Central Globetrotter Hostel: Due to the pandemic, Leipzig's second oldest hostel had to close its doors after 18 years. We decided to ask the hostel's manager, Alexander Grothe, to share his story.
---
I meet Alex at Dankbar for a beer and coffee on a busy Wednesday afternoon, just after more restrictions for shops, bars and other businesses have been lifted. It's refreshingly crowded (though still socially distanced) at Dankbar, with all outdoor seats taken. We manage to get one of the last tables in the beautiful indoor space.
It feels like everyone is enjoying the time out again so much, soaking up the vibrant hustle and bustle of actual company – the fragrance of freshly milled beans does the rest. We chat a bit to get to know each other, as we had only spoken over the phone so far.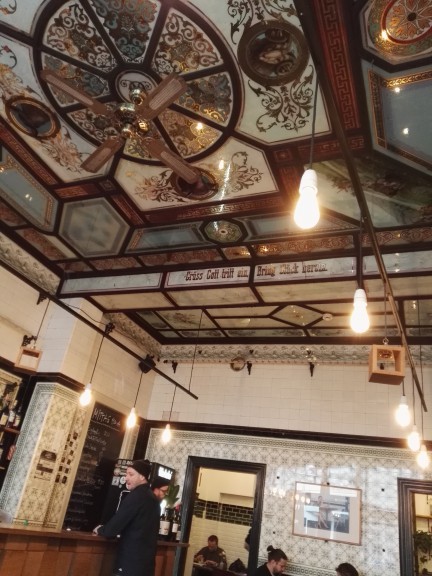 I work my way around to asking him, "How are you now that this great Leipzig era is coming to an end?"
"To be honest, I didn't have the time to grieve yet," he replies. "We have been so busy these past weeks."
The birth and death of a Leipzig hostel
Alex has known the Central Globetrotter Hostel since 2003, when he started working there as a student, about one year after it opened in 2002. It was the second guesthouse Ronny Siegmund and Reno Steinbrück – the owners of Leipzig's oldest hostel, the Sleepy Lion – opened in town.
While the Sleepy Lion eventually changed location from Käthe-Kollwitz-Strasse, behind the HMT music school, to just off Goerdelerring (Jacobstrasse), the Central Globetrotter stayed loyal to its main station neighborhood for the whole 18 years of its existence, holding on to all the pros and cons this location comes with.
The Central Globetrotter was located less than half a kilometer away from the Western pedestrian exit of Leipzig's main train station, and tucked in between the Grow & Headshop kif-kif and the Optiker alehouse, the latter with a bit of a "shady" vibe and still allowing visitors to pay in Deutsche Mark.
"We loved our location, but it was always prone to surprises, too," Alex recalls.
"Sometimes we would find used needles in the backyard, sometimes I couldn't sleep well if I knew that someone new to the team was doing their first night shift alone in the hostel. All in all, though, it was great, it was our second home."
Having gained a good amount of experience in the hostel, Alex decided to work abroad to broaden his horizons and save up enough money to trot the globe himself – something that the work in the Leipzig-based hostel couldn't pay for in the early 2000s. The number of travelers in Leipzig kept increasing, and Alex eventually returned home (born in the nearby town of Bad Düben, he still considers himself a Leipziger through and through).
As it turns out, his mates Ronny and Reno had so much work to do in the Sleepy Lion that they felt it was time to find a manager for the Central Globetrotter location to share responsibility and split up the workload. Since Alex knew the hostel so well, having worked in all areas – from cleaning the group bathrooms to checking in customers and keeping an extra eye out for what was happening in front of the hostel during one of many night shifts – Reno and Ronny got him on board as managing partner and founded a GmbH (broadly equivalent to an LLC in the US or a PLC in the UK).
For years things were going well, business kicking off.
I ask him if he noticed Leipzig change a lot during that time.
"Absolutely," he answers, elaborating that while people used to only pass through town "on the way from Prague to Berlin or vice versa," they eventually realized that it was a place worth visiting and "started coming for Leipzig itself. The boom kicked in, especially in 2015 and 2016, and we noticed that we were booked out a lot of the time."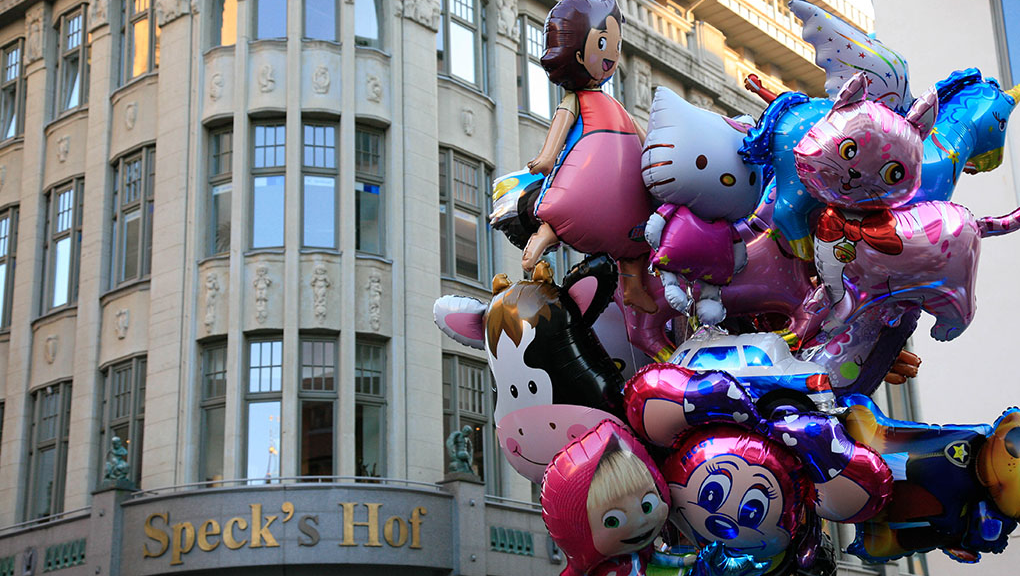 The yearly Leipzig Book Fair and Manga Comic Convention in March, along with the Wave-Gotik-Treffen (WGT) over the long Pentecost weekend, had become the city's biggest tourist magnets. The latter is the world's biggest gothic festival, having grown to an annual 20,000 attendees over the past quarter-century.
But the Central Globetrotter didn't jack up its prices. When Alex first started working at the hostel, a bed in one of the community dorms was 13 euros. It was the same price when they had their final guests in March 2020.
Alex notes that the Covid-19 crisis was not the only factor to blame for their closing: The local hospitality scene itself and the hostel's types of guests had undergone major transformations over the years.
"We used to have a lot of regulars amongst our guests," Alex explains. "Our WGT guests, for example, would make hostel reservations for the following year before the current festival edition even ended. They could rely on seeing old friends. They would arrive at the hostel from all corners of Germany or even beyond, freshen up a bit and then already meet the first familiar faces in the common rooms. Now that this same generation of WGT attendees is getting older, most of them have graduated from university, have stable jobs and therefore can afford a hotel room."
How could we compete if they can get a hotel room for maybe 49 euros, with a bathroom to themselves, with privacy. There's no big young generation following after them.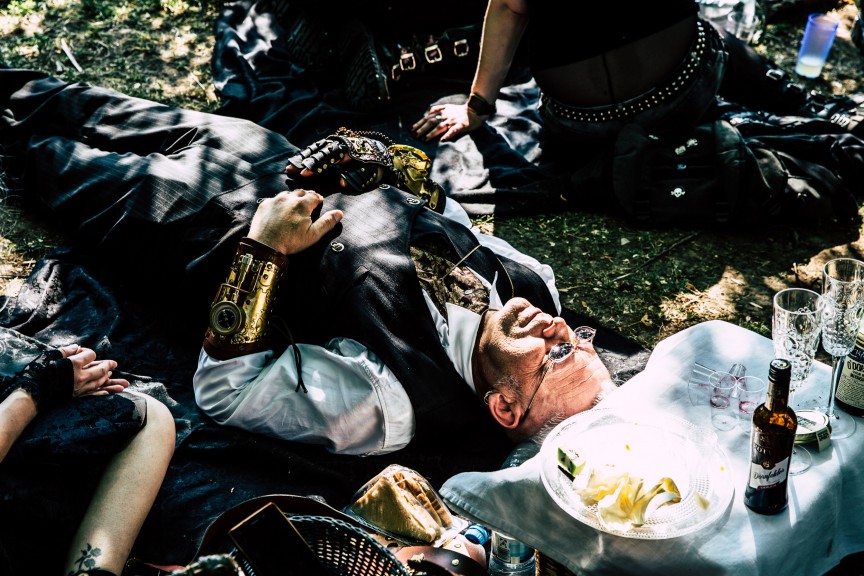 As Leipzig became famous for being the "new Berlin" (whut?) or "Hypezig" (yikes!), another "boom town," visitors kept pouring in. Boom or bubble – a difference maybe not always relevant to investors. Hotels kept popping up all over and filling up the many spaces that lay empty just a few years ago, or displacing old tenants.
Some hotel brands would simultaneously open their luxury, standard and basic-line locations in the city. According to Stadt Leipzig's tourism office, the number of hotel beds rose from 13, 367 in 2012 to 19,806 in 2019, and the number of tourists' overnight stays from 2.5 million in 2012 to 3.6 million in 2019.
But while the new players in town meant competition for the few hostels in Leipzig, this had also brought opportunities for cooperation before the financial losses became too high, says Alex.
"We realized that all the hostels have something unique, attracting totally different crowds. When the big A&O hostel with about 600 additional beds opened on the other side of the main station, we thought this would be the end. However, they were able to welcome the many tourist groups arriving in Leipzig by bus, booked on all-inclusive packages."
"I had been part of the board of Independent Hostels in Germany for many years and initiated the Leipziger Hostel Stammtisch [a regulars' table for hostel managers], allowing us to get to know each other," he adds. "This network made a lot of things much easier, as we could ask each other for advice for the best type of mattresses or could order new furniture and equipment in bulk, allowing us to ask for price reductions due to the high order amount. If there was a guest we had to send away for seriously violating one of our hostel rules – and there were some – we would simply send out a group email to all other hostels and within 10 minutes this person could not get a bed anywhere within the network; and that helped to protect our other guests. From the biggest to the smallest members in our network, all have a unique selling or attraction point for their own kinds of guests. Some may be rather far away from the city center, but are still regularly booked."
At the same time, though, the prices to rent properties were skyrocketing for businesses in Leipzig, as they are not as protected as private rental contracts against increases in Germany. In addition, they are almost always set for a limited time, after which the landlord may decide to only agree to extend the contract if the business can pay a much higher rent.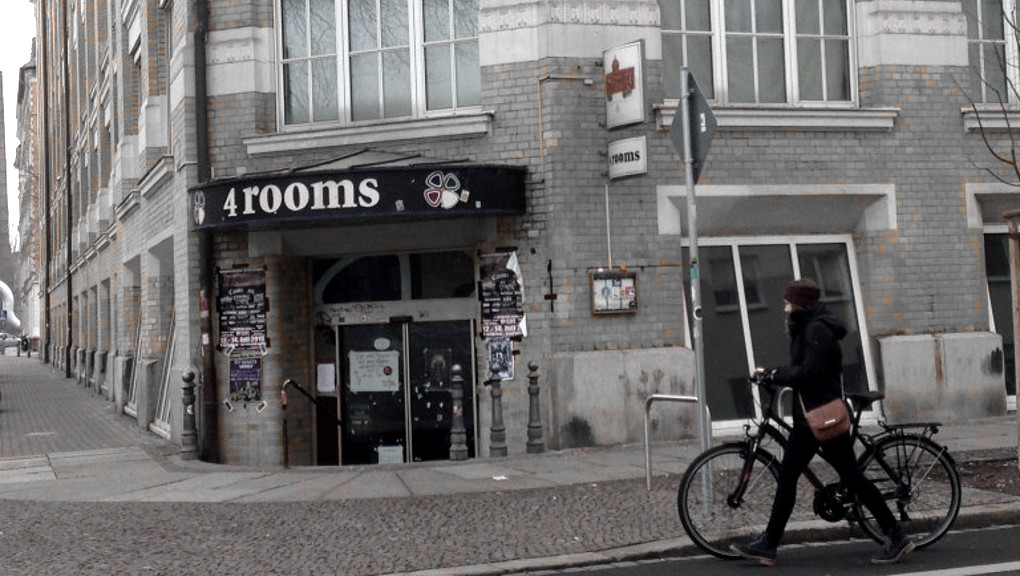 The last contract for the Central Globetrotter Hostel had been agreed on in 2012, for the duration of 10 years.
Until 2020, additional costs to the rent increased by about 50%, which resulted in monthly costs for the Central Globetrotter Hostel totaling a staggering 10,000 euros in 2020. When the Covid-19 crisis hit, it very soon became clear that this would most likely mean the end of the hostel. All reservations for the foreseeable future had to be cancelled, money already paid by individuals or some of the many school groups scheduled for a stay had to be refunded. Luckily, the hostel's lawyer had advised them, back in 2012, to include a clause in the rental contract allowing them to end the contract early if they were ever in economic difficulties.
As it was not clear when the hostel could reopen, whether the hygiene measures would reduce its capacity to below the minimum to cover all its costs, and whether the landlord would agree to renew the contract under similar conditions once the current one had expired, Alex decided to file for bankruptcy and to dissolve the GmbH. Liquidating a GmbH takes some time, though, and Alex and his colleagues will also be busy finding a buyer for the furniture, clearing the house.
However, the closing of "his" hostel does have a silver living.
Despite insisting on a Monday-to-Friday rhythm for the shifts he took over, long hours and/or night shifts were not seldom. During and after Covid-19, Alex has had much more time to spend with his family. He has been able to ride the bike with his kids and to regularly train his kids' soccer group at SG Olympia Leipzig.
I ask him if he's worried about the future.
"No, not really," he tells me. "I have a lot of experience and Leipzig is a great city. Sometimes it can feel as small as a village, and therefore you always meet friendly faces along the way."
I feel it could also be the beginning of something completely new. But I also think that after all the work is done, I'll have to mourn a bit; I sort of lost my baby, I put so much "Herzblut" into the project.
This chapter comes to an end, and Alex may not yet know how the next one continues. It will be interesting to see if Leipzig will keep its individual and independent hostel scene over the next years, or if the ongoing development in town will favor the bigger chains that can much more easily weather drastic changes and crises like the Covid-19 pandemic.
We try to keep our spirits up and to believe that many visitors will still opt for authenticity.
---
If you'd like to support the Independent Hostels of Germany, share their page with your friends and family.