When living there as a student, I fell in love with Wrocław, the underrated historical city in Western Poland. What is it like to come back 10 years later?
By Ingo Nordmann
---
When visiting cities with my parents as a kid, I remember my father often saying how much that city had changed since his last visit. He would note how certain buildings had changed, or how long-term construction sites had finally been completed. Back then, I never understood this focus on the past – who cares what a place looked like years ago? This October, however, I found myself in his shoes: When I returned to Wrocław (Breslau) 10 years after studying there, I couldn't help but be amazed by all the change that had happened.
When I first moved there in 2010, Wrocław was a huge positive surprise. Back then, I knew little about the city, but WrocLOVE, as I'd soon learn enthusiasts would call it, turned out to be a vibrant, attractive city. Among its around 650,000 inhabitants, there were 130,000 students, and I made some of the most cherished memories of my life there.
I had quickly become part of a unique international group of students, all of who had had the courage to pack their bags and go study in a relatively little-known corner of Europe.
This open attitude connected us, and it made for a one-of-a-kind circle of friends. Of course, we were looking at the city from a highly privileged, international position, in many cases bringing with us foreign currencies with an advantageous exchange rate to the Polish złoty. But in any case, our views soon were diametrically opposed to those of some of our old friends at home, who – at least in Germany – still seemed to imagine Poland as a dreary place, in which supermarket shelves were empty and people disliked fun. To us, Wrocław seemed like a city-sized outdoors amusement park that was mostly about hearty food, affordable drinks, and getting to know new people – the city's motto was "the meeting place", after all.
As a young student, I was certainly easy to impress, but I left totally enamoured.
Looking back, I wasn't so sure anymore if I was more in love with the city itself, or with the circumstances in which I made its acquaintance. To what degree had I romanticized the city in my memories, and mistaken my personal, emotional experience for objective characteristics of the city? Time to go back and find out.
Already when looking for accommodation, it struck me how much the city had changed.
On Airbnb, there was a staggering choice of pretty, affordable apartments, located in hyper-modern residential blocks that have mushroomed just outside the city center over the last few years. They are usually equipped with functional-yet-hip furniture, staffed with security personnel downstairs, and accessible by entering a pin code on the door handle. I immediately felt bad about booking a place to stay there. Who owns these colossal displays of wealth? Which investors would my money go to? Don't these buildings drive up rent exponentially, so that locals cannot afford to live in the city centre anymore? Or should they be celebrated as a manifesto of the economic boom of (Western) Poland in the last decade?
No matter how you view them, these blocks are unmissable when driving into the city and have considerably changed the first impression the city makes on visitors.
When entering the city's heart, the Rynek, or "large ring", I felt a weird mixture of excitement and nostalgia. It's a square so big that it has an additional block of picturesque streets at its centre. How many times had we met at the square's fountain, in expectation of yet another unforeseeable night around Ulica Ruska, the city's former Jewish quarter and today's nightlife nucleus?
I visited some old-time favorite bars such as Mleczarnia or Szajba, and was happy to see that they were not only still open, but had even been supplemented by newly opened bars in their vicinity.
Also the more conventional sights of the city, such as the 13th-century Ratusz (town hall) or Cathedral Island, impressed me once again with their meticulous restoration and timeless beauty.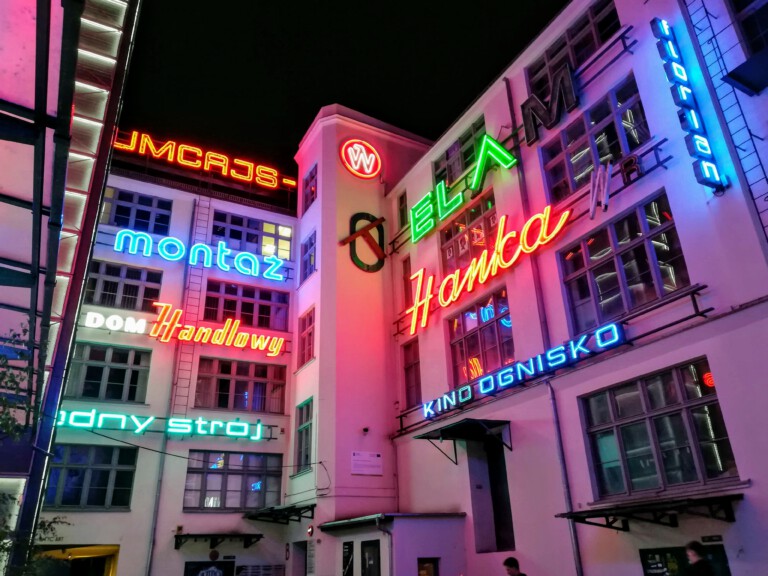 Indeed, many other buildings surrounded by scaffolding 10 years ago had now emerged like butterflies from their transformation. A glorious example of that is the train station, originally built in the 1850s, which was restored in Neo-Gothic style in 2012. In that year, Wrocław was a host city of the European football championship, which was a significant milestone in the town's recent refurbishment. A second, even more important one, as city guide Matteusz explained to me, was 2016, when Wrocław held the title of European Capital of Culture.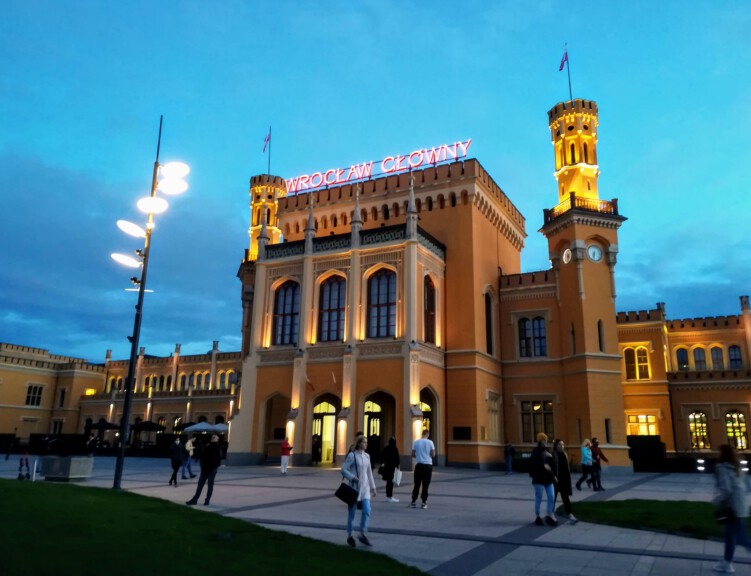 Certainly, this flow of money was welcomed by the business- and investor-friendly government, and it's visible everywhere in the city.
Gentrification has been present in Wrocław for a while now. Currently, this can be most easily observed in the little-visited suburb of Nadodrze, just north of the center. Here, many of the remaining Gründerzeit apartment blocks with beautifully crumbling facades are being renovated and slowly filled by bicycle shops and vegan restaurants. As Matteusz put it, this would be the neighbourhood to buy property in at the moment.
But who would be able to afford them, I asked him – the average local, or rather (foreign) investors and real estate companies? We were not sure who would truly gain from the economic buzz, with rent and prices in shopping malls having long reached Western European levels, while wages are still comparatively low. But why should Poland be excluded from such developments, which have already taken place in so many European cities from Berlin to Budapest?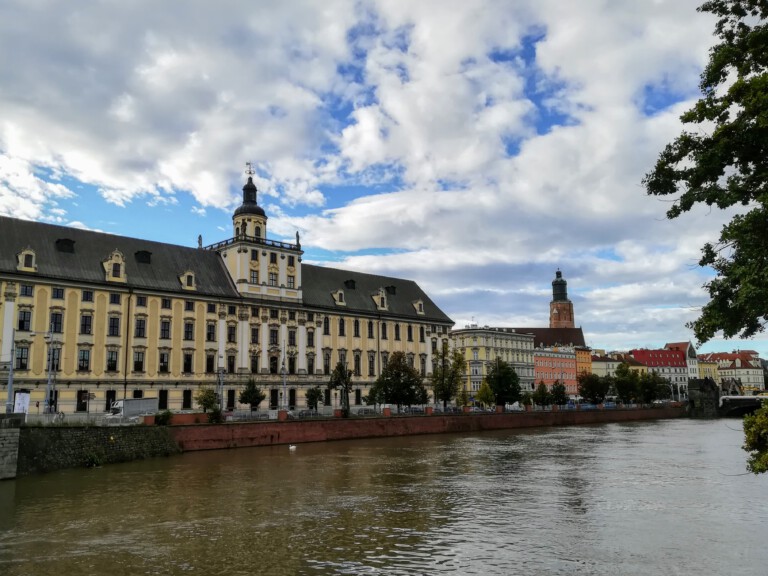 In any case, there is a lot to discover in Wrocław, and yet its boom goes unnoticed by many Europeans.
Poland is still inconceivably underrepresented on European travel itineraries, and while some may have heard of the beauty of Kraków, not many travelers make it to its Western cousin Wrocław.
Much may have changed over the last 10 years, but I felt a sense of awe when I realized how deep the transformations of this city had truly been – from the rubble of World War II, through 45 years of Communism, into a modern, truly European metropolis. I felt humbled and incredibly lucky to be able to walk there as a German tourist, reveling in memories of my student years, which were only made possible by Polish-German reconciliation and European integration in the first place. It will remain my favorite place in Central Europe, and whenever I go back there, I'll happily bore my travel companions with memories of what these modern streets looked like before their renovations.
---
Ingo Nordmann holds a Master's degree in Global Studies from the universities of Leipzig and Wrocław. Besides Poland and Germany, he has also studied and worked in Wales, South Africa and Ghana. He is based in Bonn, Germany, where he works in development politics and plays in a songwriter-rap band.