Leipzig is nothing if not a city of history. From its bustling marketplace in the center, with its tight and winding medieval streets, to south Markleeberg's lakeside sprawl. Spreading out in every direction, this thousand-year-old city continuously captures the hearts of locals and newcomers alike.
Local Roots
However, Leipzig is not just a city with a formidable past. Rather, it is a city with its eyes fixed on the future. Refusing to stay in the shadow of much bigger cities like Berlin and Munich, Leipzig has bridged its past as a traditional city of trade with the modern start-up scene. The Spinnerei is a former cotton factory and now a sprawling building complex. Now, it hosts two start-up incubators. One of these is 2bAhead Ventures, a venture capital firm led by Sven Gabor Jansky. Or as the Leipziger Volkszeitung calls him, "the millionaire smith".
"Nothing Beats Fresh"
Founded in February 2021, Mana Farms is among the newest start-ups in the venture capital fund's portfolio. And like most start-ups, it is focused on addressing a particular market need presently on the rise or just around the corner. As the name suggests, Mana Farms is developing indoor farming systems for growing leafy greens like microgreens and salads indoors.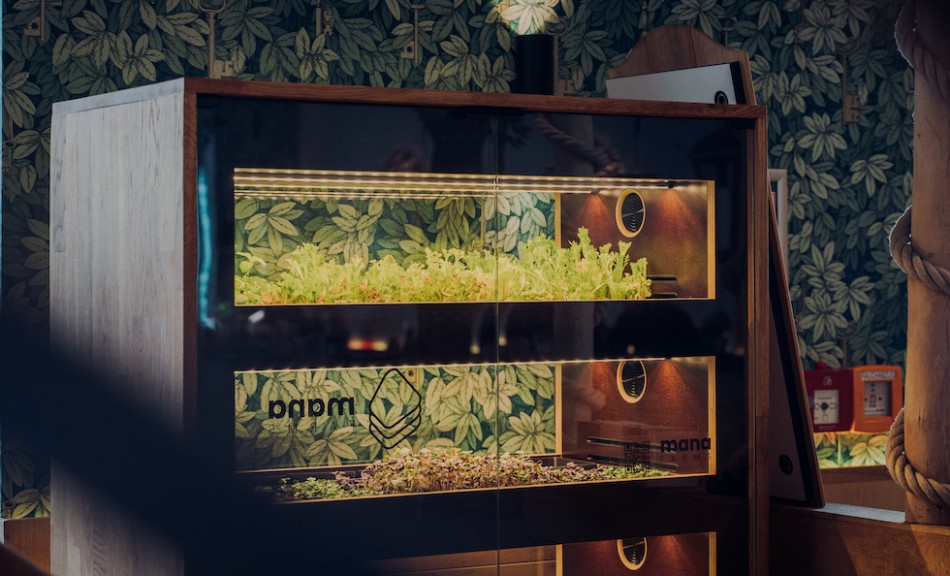 Driven by their mantra, "nothing beats fresh", the company set out to create a product that could deliver greens to the gastronomy sector in a way they'd never seen before. They developed a semi-enclosed environment for greens to grow year-round. In so doing, the Mana Micro Farm grants the gastronomer complete independence from weather and seasonal availability. Even more importantly, freedom from supply chain hassles. Moreover, the variety of crops growable in the system is expanding. This will give chefs creative freedom to develop their own bouquet of herbs and greens to be used for everything from garnish to pestos.
Off to Neverland!
Peter Pane Burgergrill & Bar has, since its inception, publicly voiced its commitment to becoming more sustainable. In this way, it plays a part in reducing its carbon footprint. But with forty restaurants spread throughout Germany, that is no small task. Since sustainability was one of the main goals of the Mana Farms design approach, the partnership made perfect sense.
This is actually the second partnership between Peter Pane and Mana Farms. It stems from their first collaboration in October 2021, when the chain tried out the first Mana Farms iteration, affectionately called 'Big Mana'. The three-month test period took place in the flagship restaurant in Lübeck. While the trial proved successful, it was clear that the system needed to pivot focus. A smaller system, more user-friendliness, and exotic herbs seemed at the order of the day. The people spoke and Mana Farms listened. So, months later, the Mana Micro Farm was conceptualized and created to do just that.
It doesn't get easier than this.
On 6 April 2022, Mana Farms delivered on its promise of a new farm, this time to be tried out at the location here in Leipzig. After a careful delivery, a short set-up, and a quick and easy introduction to farm care, the management and kitchen staff of Peter Pane Leipzig were ready to go with their brand new Mana Micro Farm. "It doesn't get easier than this,", says Hansley Hennequin, kitchen lead, about the farm's user experience and care. "This is a game-changer… To have immediate access to the ingredients for our garnish and salads", he added.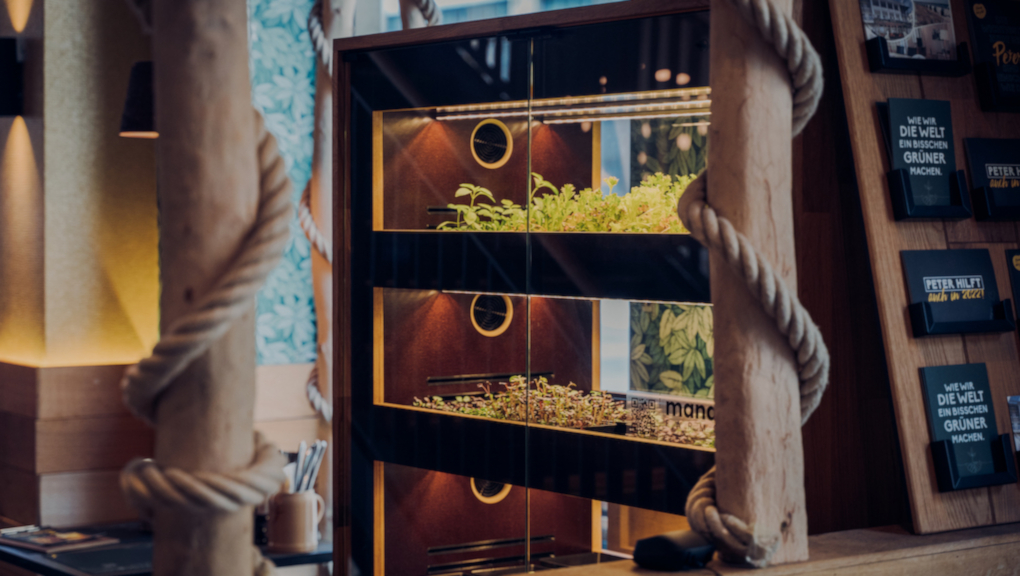 Using an in-house designed and developed flood-bed system, the Mana Micro Farm is able to consistently deliver nutrient-packed microgreens. These can be used in everything, from making smoothies and salads to pestos, or to garnish your favourite dishes.
The Micro Mana Farm was chosen not only for its resource efficiency and yield. Careful attention was paid to designing a product that fits seamlessly into the background of the restaurant.
It shouldn't cost the world.
While no single company or organisation can unilaterally resolve the climate crisis, we can all do our part. At the very least, we can be conscious stewards of our homes. Mana Farms has chosen to start by cutting out the middle man when it comes to leafy green crop delivery. And over time, if that means fewer trucks on the road and happier customers, we've done our part.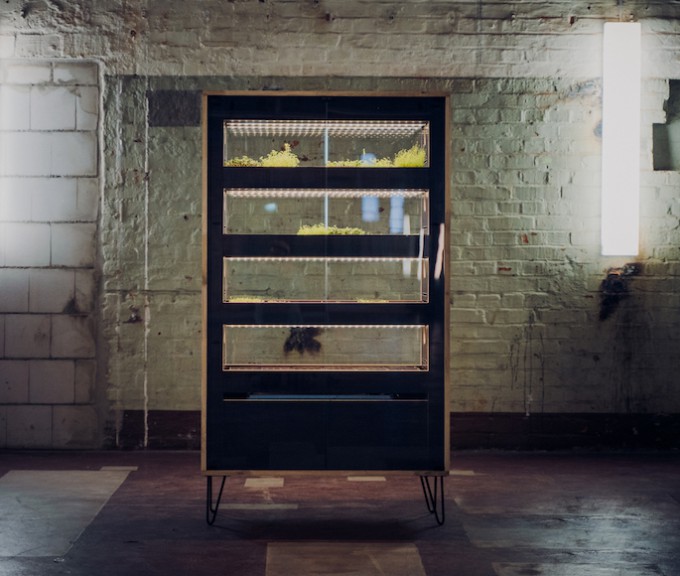 You can participate and even get a share of the profits! Mana Farms is presently undertaking crowdfunding and you can take part. For just €250, you can own stock in the start-up and join millions of other people matching their money with their values. The past few years have seen demonstrable increases in green investment and portfolio diversification towards sustainably oriented companies. As a crowd investment platform, Seedmatch provides an opportunity for investors of all income brackets to get in on the ground level of companies they believe in.
You can learn more about the campaign here.