Meet Leipzig's global & local community!
---
What we've created
An international webzine for our region
With between 20,000 and 30,000 visits per month and readers from around the world, The Leipzig Glocal (LeipGlo) is the only English-language web magazine based in Leipzig.
In the first half of 2018, we received about 80,000 page views from 32,000 people in 166 countries.
Half of our users accessed from Germany.
We sometimes also publish in German and Spanish, and have had writers representing at least a dozen countries.
Our social media channels (Facebook, Instagram, Twitter, etc.) have about 10,000 followers combined, with a balanced female/male ratio (60/40) among our core readership.
We have a loyal, enthusiastic follower base of internationals located or interested in Leipzig, and Germans who like to read in English.
Millennials make up nearly half our readership, although we also have good representation from other age groups.
We are a link between global and local angles on various topics, and provide an important service and platform for those living in or seeking to come to Leipzig.

We publish on social media on a daily basis, and original articles on LeipGlo.com every other day.
Our posts range from entertainment and arts & culture to business, travel, politics, and services for international people (such as info on jobs, doctors, movies, events, and museums).
These services pages received over 11,000 clicks combined in the third quarter of 2018.
About half our visitors use English as their primary language; one fourth German; and the rest, other languages.
We are also building a community offline, hosting events such as an open mic every other month at the beautiful local venue Baileo Tanzpassion.
Our partnerships with local businesses and venues are growing, and we are planning several other types of events for the near future.
---
---
A lasting community
Since we began in March 2015, we have built a good relationship with the startup community, international clubs, and higher education institutions. We have organized three job fairs, with more than 1,000 visitors and 40 participating companies.
Dozens of our readers and close contacts are international students and highly educated young professionals we connected with during our own PhD studies at Leipzig University, as well as during networking and promotional efforts.
We have found that besides Leipzig residents, many people also follow us from outside Leipzig (and Germany), either before coming or after leaving.
An estimated 35% of our viewership is in Mitteldeutschland; 18% in big German cities like Berlin, Hamburg, Frankfurt, and Cologne; 10% in the US; 6% in the UK; and 31% in other countries.
Many have remained loyal readers, appreciative that we helped them through the process of coming and settling into Leipzig, or through nostalgia for their times in the city.
Others just found us while visiting or by chance, and simply remain interested in our international-minded articles.
---
What we can do for you
Promoting businesses & initiatives of value to our readers
Our advertisement products, such as our popular sponsored posts, have reached between 2,000 and 15,000 people on social media, depending on the geographic areas and (niche) markets targeted. We base these estimates on sponsored posts we have run since December 2017.
The prime reason for the popularity of this product is the journalistic quality of our articles, which attracts the high volume of traffic listed above.
Our advertising clients include data information intelligence (dii), e-commerce consultants InterCultural Elements, and the language school inlingua Leipzig, which can provide testimony to the quality of our work and the effectiveness of our collaboration and sponsored posts.
Hear from others
---
"We are working with Leipglo for less than a year and are very satisfied with the high quality of their services. Thanks to them advertising for us, we have received many job applications and most applied after seeing our job offer on Leipglo's website. We will for sure keep on working with them and can highly recommend!" – dii
---
"It's such an enjoyable experience working with LeipGlo. Through the sponsored article and job ads, we were able to further introduce InterCultural Elements to the Leipzig international community. This has proven very helpful as we continuously look for international talents as we expand. Kudos, LeipGlo team, for creating such a strong community and being professional at all times." – InterCultural Elements
---
"It's always a pleasure to work with The Leipzig Glocal. We are continuously impressed with their personalized service. Their well-written, interesting article resulted in a visible surge in enquiries. Given their popularity amongst the fast-growing international population in Leipzig, we have been able to reach a diverse array of potential customers." – inlingua Leipzig
---
Close collaboration
We want to help you find the best advertisement option and time frame that meets your company's goals and budget.
These options include having your company's logo and link prominently displayed on our services pages; having your events promoted through our page and social media network; or a sponsored post with a high-quality story promoting your company that is at the same time of great interest to our readership.
For instance: Are you looking for great international talent? A premium job ad can give you the edge over other companies to find the personnel you need. Or maybe you'd like to show our readers, through a sponsored post, how your company or cause can help improve their lives.
---
Let's talk
We design customized packages detailing various options and contract time-frames.
We are always happy to assist you in finding the best advertisement venues for your business or initiative.
If you would like to know more about them or have any questions, simply contact the LeipGlo Team, and we will get back to you shortly.
---
Thank you for your interest in advertising with us!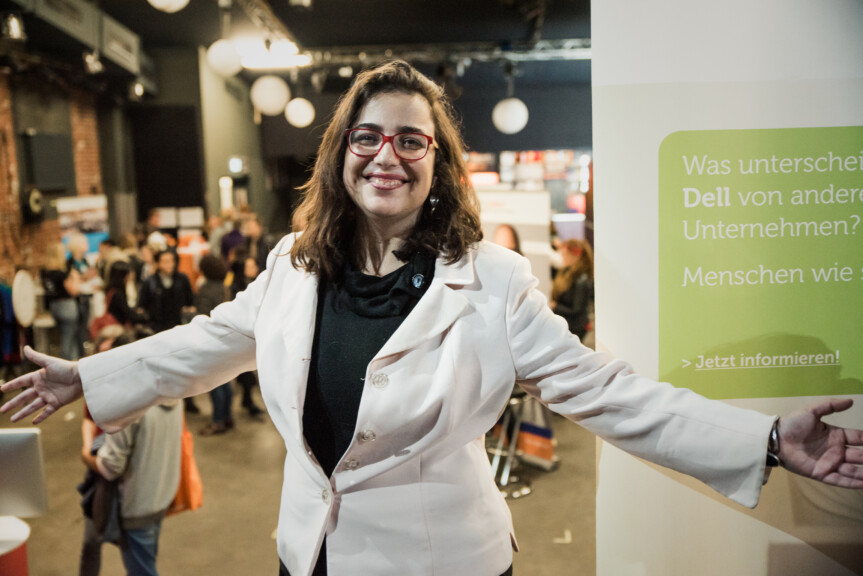 Email us
Ana Ribeiro (ana@leipglo.com)
@ Basislager Coworking, Peterssteinweg 14, 04107 Leipzig
---
Contact by form