Back in February, Ana asked me to work the door at the Leipzig Glocal's first Cocktail Open Mic. With the promise of free entrance and a glass of wine, I happily accepted the position.
When I arrived at Baileo – the space where this now bi-monthly event takes place – I was introduced to the other LeipGlo volunteers. They are expats who came to Leipzig searching for something different, and agreed to volunteer because they wanted to make something new and exciting happen.
Before moving to Leipzig, I read that it was home to many up and coming artists. Still being new to the city, I had no idea what to expect; also, I have never performed at an open mic.
Being from a big city in the U.S., I have been taught that everything is always a competition. But as I'd come to find out, this is not usually the case with open mics.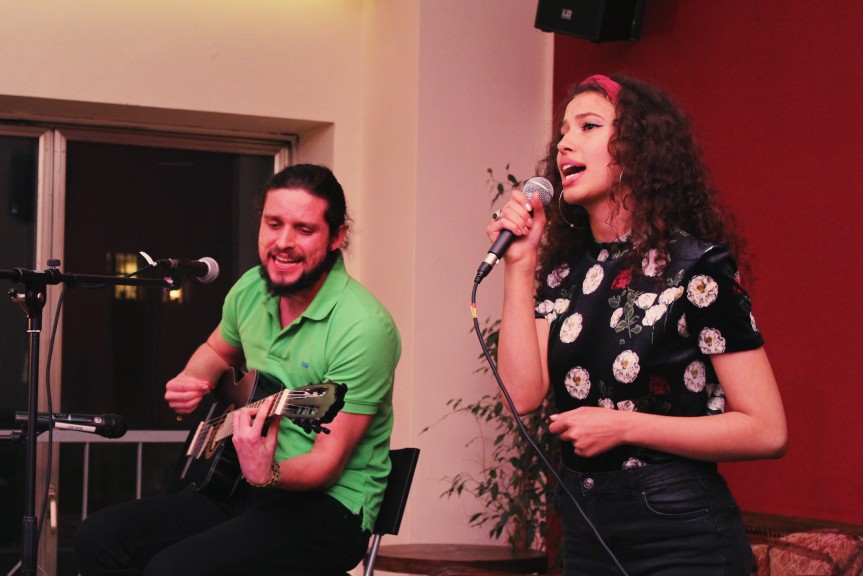 Once people started coming up to the mic, I was surprised not only by the amount of hidden talent in the city, but also by the acceptance and encouragement from audience members towards all the performers.
They brought everything they had to the stage. An opera singer sang a country song, a gospel singer sang pop, and people shared personal stories of life and travel, for the chance to express themselves in a new way.
Every new performer coming to the microphone filled the audience with a slight moment of suspense; no one knew what kind of entertainment he or she would experience next.
They did it again in the April Cocktail Open Mic, where the theme "Spring Devils" brought out devil horns and wartime stories, poems and melodic rock songs.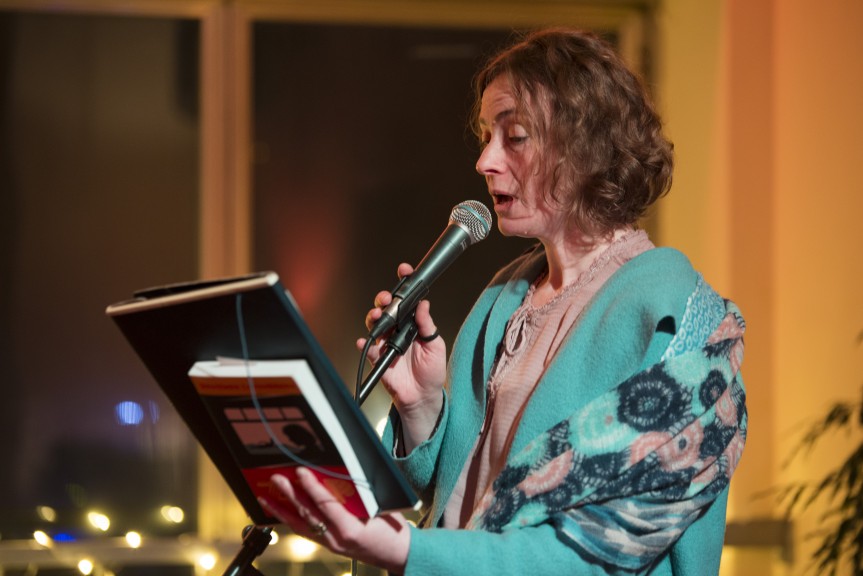 The theme for June's Cocktail Open Mic is "Come As You Are."
We are hoping that our audience members and performers will come dressed up in the most original version of themselves. Whether that means someone will enter covered in glitter, try to fit back in his or her clothes from their Goth days in high school, or dress to impress, we want everyone to bring their talent and come as they see themselves.
This Cocktail Open Mic will start off with a social hour and a welcome drink to all who arrive in the first hour. We are hoping that some of our old performers might be able to give some words of encouragement to any new members thinking of performing. As always, it's of course OK just to watch and chill, as well.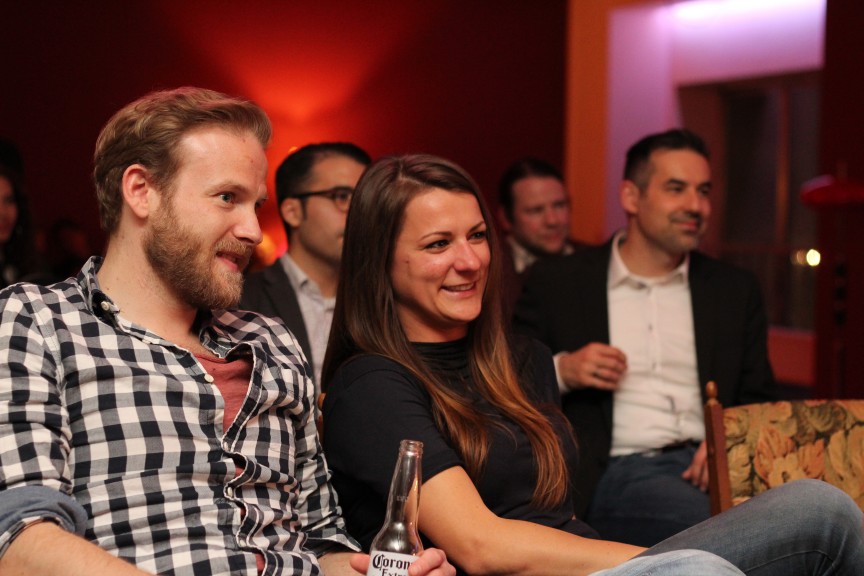 Whether you are new to the area or have been here for years, this is a chance to meet and mingle with new people in Leipzig. Everyone is welcome to come and join our Glocal community, for an exciting night of talent and entertainment.
By Deniz Houston
---
Headliners:
This Cocktail Open Mic we have a special treat. Oper Leipzig's Michael Chu and Eliza Rudnicka will perform a few songs from his song cycle Never give up on love.
When we love, we share the part of ourselves only those we love see. Eliza says, "This song that I'll sing is very deep and beautiful and romantic! You will love it!"
---
Baileo – Tanzpassion Leipzig
Dittrichring 16
04109 Leipzig
Friday 8 June
8-9 PM: Arrival, welcome drink & mingling
9-11 PM: Performances
11 PM-MIDNIGHT: Drinking, dancing & more mingling
Host: Peter Seaton-Clark
Performers sign up at door and get in free between 8 and 9 PM, plus one free drink of their choice
BYOM – bring your own music
4€ cover | 3€ reduced
Includes welcome drink until 9 PM
Part of the proceeds goes to LeipGlo fund
---
For a chance to headline one of our open mics, among other prizes, enter our literary contest.
---
Cover shot: Eliza Rudnicka, photo by Christiane Knoche.