"Ah, the creatures of the night have arrived!"
This was my friend Sean's greeting as my other friends and I walked into the alternative club where he DJ'd in South Africa in the Nineties. Seems apt. Coming into Zentrum from Grünau on Thursday, it took a while before I started to recognize them. Not exactly a sea of black, at first. More like a trickle that started just before Goerderlerring. By the time we hit Moritzbastei, though, the wave had broken and we were in the thick of things at WGT 2019.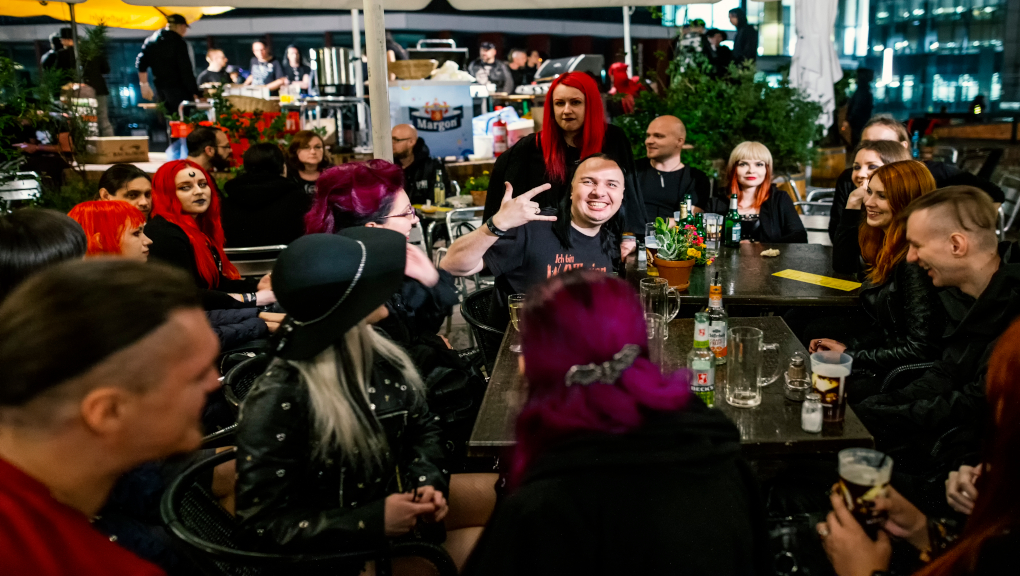 It is clear right from the start that the Wave-Gotik-Treffen is no ordinary gathering: People literally stream in from all over the world.
On Thursday night, the LeipGlo crew attended a pre-festival house party. Our wonderful host, Jen, connected us with various fascinating people from different backgrounds.
Alain, who has been coming for 13 years, drove here from Nice. It took two days and he slept in his car. Being an old pro, he gave us good tips on the not-to-be-missed events and venues of the weekend.
It didn't take long for John, a fellow South African, to find me in the garden. Near the fire, naturally. He has likewise been in attendance for the past decade or so, and used to be a policeman in South Africa back in the Eighties. Talk about hardcore. He is completing a Doctorate on the gothic scene in the GDR, specifically the interactions between the goths and alternative scene and the Stasi. John is one of the speakers at the Altes Rathaus on Sunday, in a panel discussion about the dark wave in the East Bloc.
The stories of what keeps everyone coming back are fascinating.
"The people, the energy," is what you hear the most. This is evident right off: It's like an annual family gathering.
People greet each other with joyful exclamations, reuniting with previous WGT roommates and friends. Even though there are tens of thousands of people, they all somehow seem to be connected. The sense of community and camaraderie is incredible.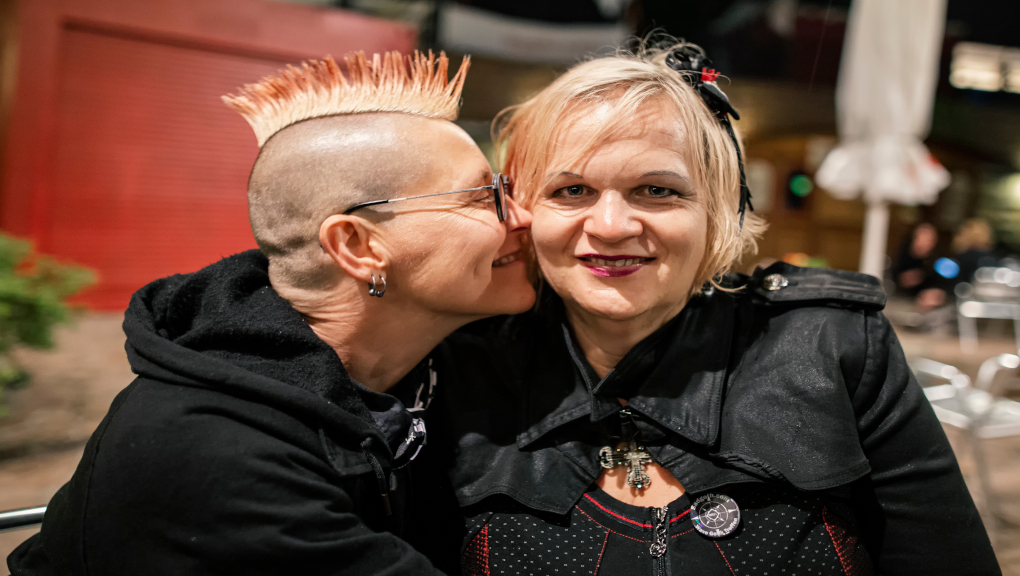 When the house party eventually ebbed, we made our way to Moritzbastei. We ran into Courtney, whom we had just met on Jen's porch. We were promptly invited to pull up chairs and join her and her friends, Anne and Michelle.
Michelle is originally from Thüringen, and Anne hails from San Francisco, where they now live. They have been coming to WGT for a decade, and told me they have only run into one other lesbian couple here. Anne talked about how Courtney used to be the only WOC in the goth scene in L.A. a few years ago. People of color still seem to be woefully underrepresented.
It's ironic that the goth scene has always been so predominantly white.
Also at the Altes Rathaus on Sunday, a panel discussion within the WGT 2019 framework, aptly entitled "POC in the Goth & Industrial Scene," will tackle this interesting phenomena. The festival is making an effort to cater to its international visitors by providing these panel discussions in English.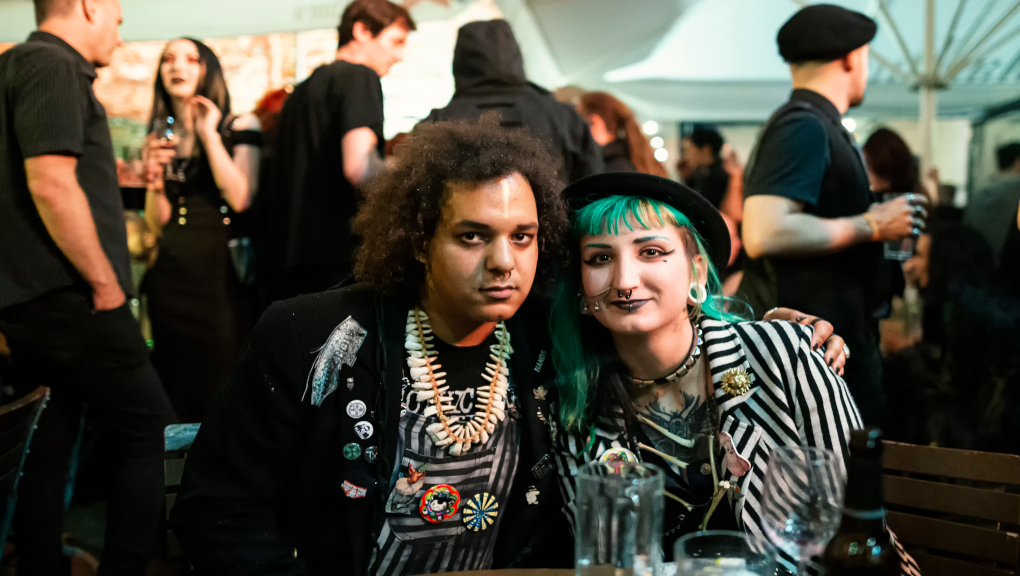 Much as I adore Leipzig on any given day, I have never loved it as much as I do this weekend. Seeing so many interesting, quirky, stylish people dressed in shades and textures of black warms my heart.
Never have I seen random bus stops more beautifully adorned. By and large everyone has been so warm, so accepting, and the locals welcome them with open arms.
The Victorian Picnic at Clara-Zetkin-Park is a huge cosplay, matched by an audience of locals and tourists taking pictures, listening to music and enjoying the vibe.
I have yet to see a single negative interaction of any kind.
A huge accomplishment when 30,000 strange strangers descend upon a city like a leather and lace-clad tsunami. Aw, can we keep them? Leipzig is the perfect city to transform into a dedicated goth town. We already have the history, the old churches and cemeteries and quaint cobble-stoned alleyways. And judging by the blurb for the Scary Tour at the Neues Augusteum, also a respectable history of vampire research, grave digging and other ghoulish tales.
Whether you dabble in the dark side yourself, are a curious observer or a new convert, this weekend is for you. Get out there, talk to the elegant horde, immerse yourself in the Victorian Village, shop at the Agra or visit Absintherie Sixtina.
WGT is a beautiful celebration of all things dark and counter culture, and everyone is so friendly. My first goth festival of any kind, and I am hooked. Speaking of hooked, wish me luck as I hunt down the suspension crowd at the fetish party tonight. I've been given a few leads but it seems it will take some sleuthing to track it down. Watch this space!