Peter Seaton-Clark made his international film debut a week ago with Uncharted, the box-office hit adaptation of the popular video game series. He was born in Barnstaple, England, and has been living in Leipzig with his wife, Nicola Seaton-Clark, since 2003. They have two children and two cats, Boris and Bagheera. Peter and Nicola are the founders of Offstimme, an international voice-over company based in Leipzig. Locally, he is the much-beloved MC of Open Mic Nights. Peter starred and produced in the award-winning short film, Swiped (2021), and is locally known for his role in the German soap-opera Gute Zeiten, Schlecte Zeiten, amongst many others. Current and upcoming projects include Chempion Mira, which is currently showing in Russia, JFK's Love for Europe, The Net, and Diversant V.
Peter graciously agreed to shed some light on what it's like being in a Hollywood blockbuster and his weird obsession with cheesy beans.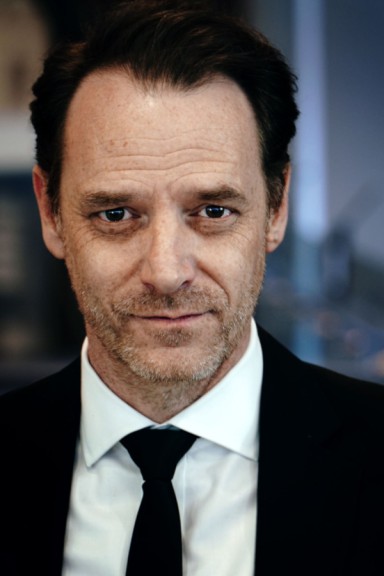 LH: Congratulations on your international film debut with Uncharted! What is your family's reaction to it all?
PSC: Pretty excited really, although I don't think my son Robert realized how big a deal it was until he started seeing all the marketing for the film.
We kept it a secret from my daughter until the week before last because we wanted to surprise her.
But when the clip came out that I was in, we figured the game would be up sooner or later and so told her. She was blown away.
LH: How and when did you get into acting?
PSC: About a thousand years ago. Back in the early 90s I had just graduated in a completely different field but really wanted to get into it. I phoned an agent, who essentially told me I had little chance with my experience, etc. About an hour later I got a call from a director who was putting on a production of Sweeney Todd at the Leeds City Varieties. (Where Laurel and Hardy and Charlie Chaplin started out doing Vaudeville.) I got the role and it all started from there, really.
LH: I have been lucky enough to crack an invite to dinner at yours, once or twice. Where did you learn to cook like that?
PSC: I refer the honorable lady to my earlier answer. I actually studied Hotel and Catering Management, which included a few semesters in the kitchen.  Although I've improved considerably since those days.
LH: Did you ever want a career as a chef?
PSC: Nope. Hated it from about day 3. Too much stress. Also, I'm genuinely not good enough by any stretch.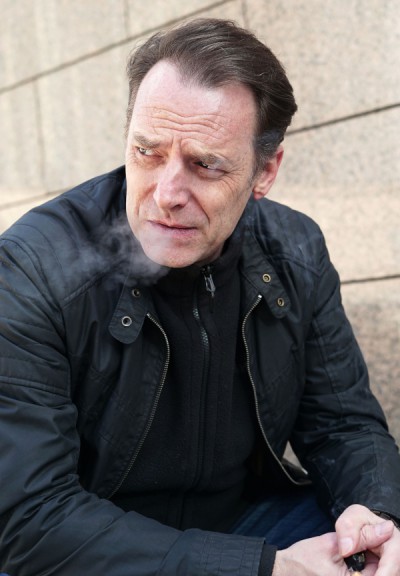 LH: With you and Nicola both working as actors, have your kids shown any interest in working in entertainment?
PSC: Not especially. We did get them agents and gave them the opportunity, which I regret not having myself. We wanted to give them the option and see if they took to it or not. I think my daughter is more interested in it and has done a few gigs, for BMW and Peugeot, for example. Robert, my son, was in a Ravensburger advert a few years back. I think they both like the paydays but not so much the learning lines part.
LH: Do you prefer stage or screen? Why?
PSC: Difficult to say really, as they both have such different positives and negatives.
With theatre, you have one chance to get it right, and being in front of a live audience is amazing.
With film, you can try different versions with takes, which gives the director choices in the editing suite.  They are also such different skill sets as an actor. In film, everything is internalized – as soon as you attempt to do a bit of a theatre performance the honk of ham acting is strong.
LH: I first met you and Nicola when I came to see The Mysterious Mr. Love at Neues Schauspiel in 2018. What has been your favorite stage performance to date?
PSC: That one. Hands down. It was actually the last play I did in the UK before I left and I never felt I did it justice. We were really lucky to find the right team to put it on and I was even luckier to have Nicola take on the role of Adelaide because she totally owned it and made me up my game. She was ferocious and glorious in the role.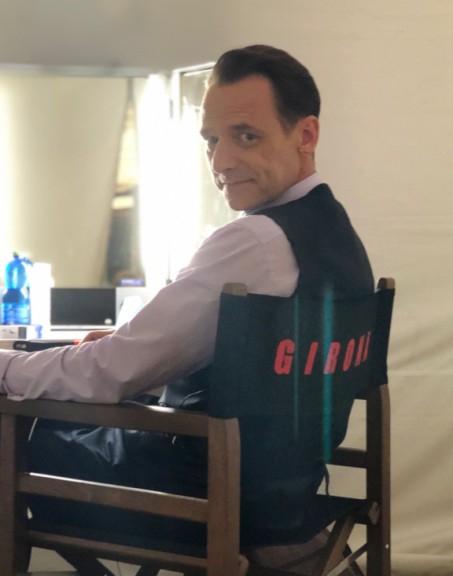 LH: Back to Uncharted: can you walk us through how you landed this gig, and when it was shot? I remember production schedules were impacted by Covid. How did the team work around that?
PSC: So I got the audition back in February of 2020 and then had a very nervous week waiting. My brilliant agent, Nete Mann at Agentur Aziel, told me that I was the choice but it had to go to LA for approval from the studio. Once that all panned out I got the script and was a few days from shooting when production was closed down due to Covid. It was the first day of principal photography. So my shoot date of late March moved to September and we shot then in Babelsberg with strict Covid testing and regs.
LH: What were your favorite and least-favorite parts of working on a production as big as Uncharted?
PSC: Getting two sides of monologue to learn at midnight the day before the shoot was a bit challenging. Basically my fault for checking with one of the ADs if they wanted me to adlib the bits in between the interaction between my character, Moncada (Antonio Banderas) and Sully (Mark Wahlberg).  It was just a tad stressful but I managed it. Basically, the whole experience was amazing. Sitting down with these guys and doing a rehearsal with huge stars and famous writers and producers was surreal. Everyone was really lovely though and I felt part of the team really quickly. It was a blast.
LH: What are the difficulties one faces as an English-speaking actor working in Europe?
PSC: I wouldn't say difficulties, there's a demand for us, so that's good. It's probably fair to say that for big productions most of the principal casting is done in LA, London, etc and that local talent tends to be used for the smaller roles. But I can't say I have any complaints about how my career is going.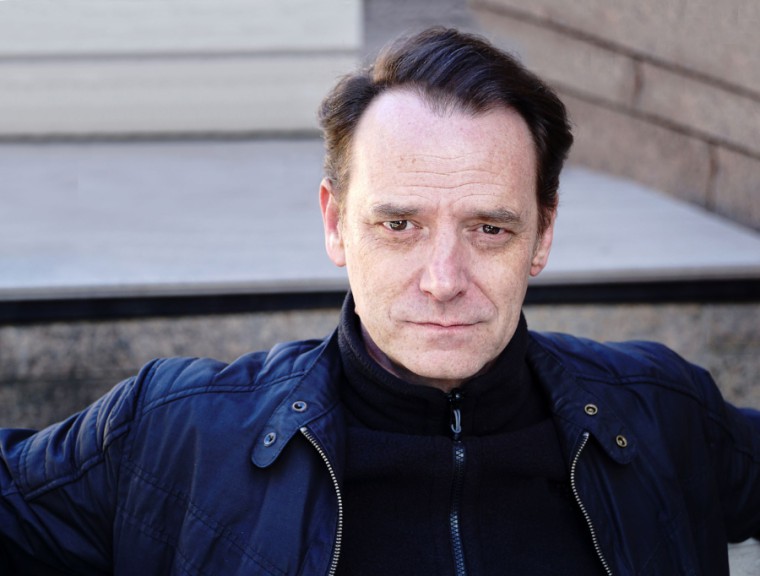 LH: OK, quick quiz time:
Celebrity crush?
Salma Hayek.
Favorite food?
Cheesy beans. Weird one this – my mother's recipe of onion, baked beans, cheese, and mashed potato. Classic comfort food. Always makes me smile. If you want a second it's probably lobster bisque. World's apart there.
Favorite European city?
Leipzig, of course.
Dream holiday destination?
Seychelles, Maldives…that kind of beach and sun place.
Most embarrassing moment?
I have a clear winner here. And I'm not spilling the beans.
Proudest moment?
I have brief moments of "Oh, maybe I'm not that bad." Does that count? I'm not saying the birth of my children because frankly, my part was easy. That was also more a moment of total love.
Why do you live in Leipzig?
Kind of fell in love with the place. It's a beautiful city and after so long it truly feels like home. Also, the rent is cheap 🙂
What's your favorite restaurant in Leipzig?
Trattoria Aurelia, across from the Zoo. Food is great and they are always really lovely to us. For a "fancy night out", Münsters' food is stunning.
One Leipzig must-see/must-do recommendation?
Battle of Nations monument. When we first moved here I had no idea about it and I was on the bus one day and we went round a corner and there it was. The biggest free-standing monument in Europe. I nearly fell off the seat. So impressive.
Where to from here, in your acting career?
That, Loudine, is in the hands of fate. No idea. It's been a busy couple of years. I have 3 TV projects coming out this year and also a couple of films. One, Chempion mira, is currently out in cinemas in Russia. So I have 2 films in the top 10 at the box office. Who'd have thought it? As for what next, stateside is a possibility. We'll have to wait and see.