This past Sunday had the perfect weather for afternoon browsing and drinking. The sun and brisk air enveloped us, on the hopeful threshold to early spring. Our spirits (pun intended) were high, as my friend Shawn and I met outside Haus Leipzig – with empty stomachs and an open mind.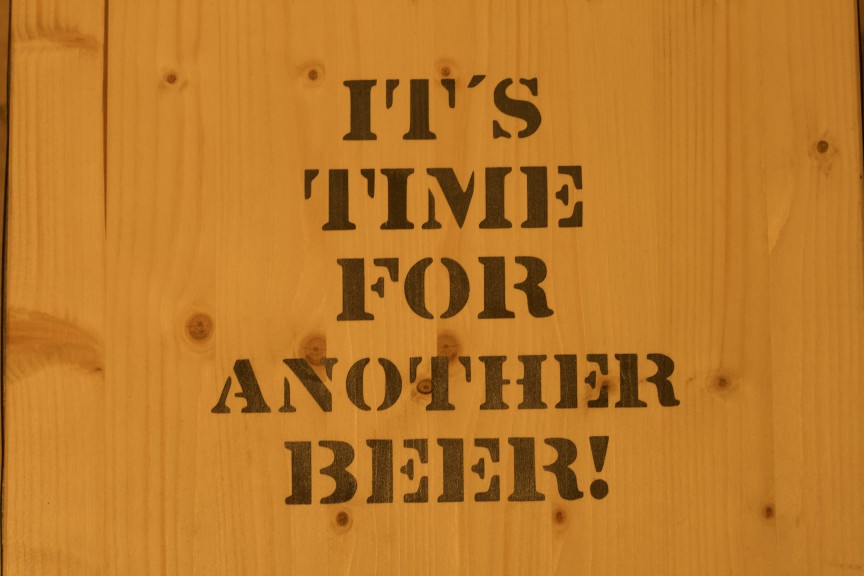 We were there to cover Deine eigenArt's annual Fashion Exchange (FAEX) marketplace in Leipzig. The traveling FAEX gives new designers and small companies, from all over Germany, a platform to reach different local customer bases in the country.
We began our afternoon wolfing down vegan goulash and beer, and catching up a bit, before we entered the exhibit hall.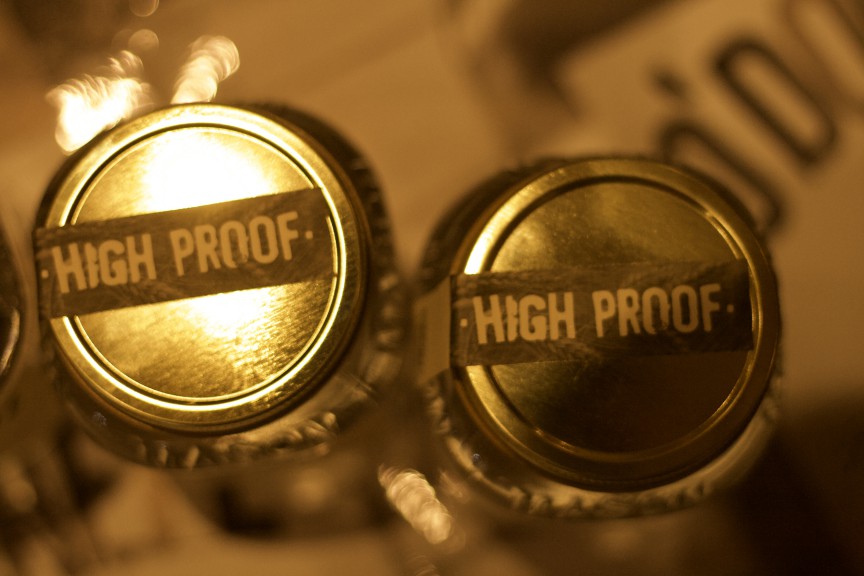 Lining the hall were about 25 stands. They sold a wide variety of wares besides clothes and accessories, sharing a theme of craftiness and sustainability rather than mass production. From shoeshine to moonshine, fruity pestos to hand-decorated faux-eggs, coco-charcoal to recycled denim bags, gritty T-shirt art to luscious deli blocks and cuts.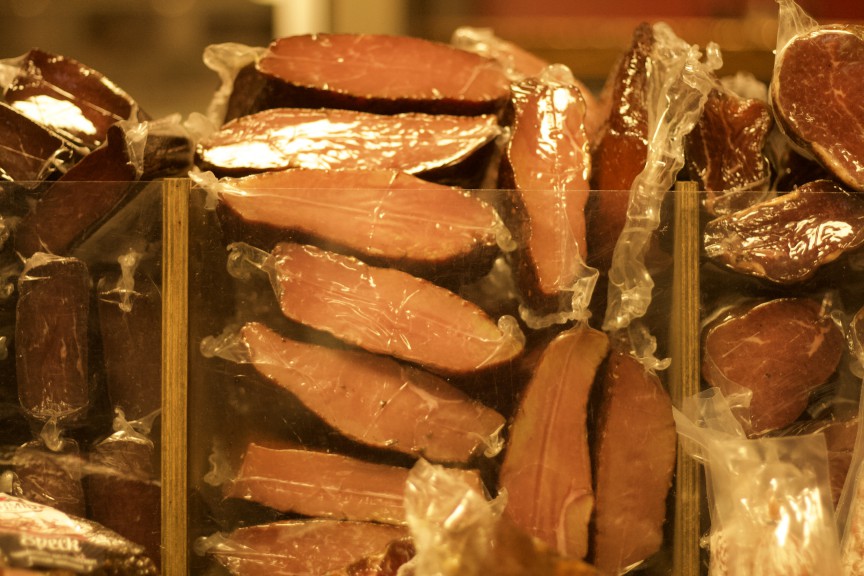 Perhaps because he's not into sausages (nor cheese), Shawn's eyes were first drawn to the stencil art of :K53:. So he took his camera over there.
I followed with the ever-faithful pen and paper, and the clever opening line, "Wie finden Sie es?"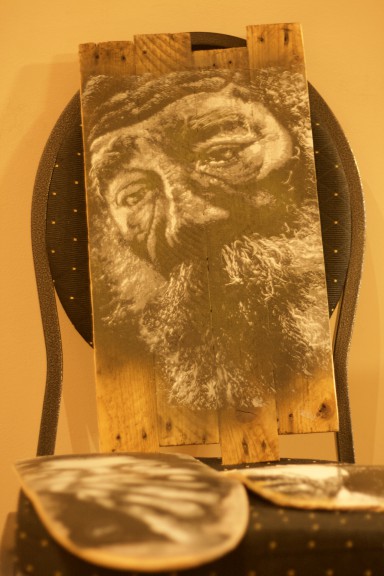 :K53: told me it was his first time participating in the small Leipzig fair, and he found it quite all right and well-organized. Several other designers gave a similar response. The general feel on that mellow Sunday afternoon was that they didn't expect to sell a lot.
This was rather a chance to get their name out there and win over a few slow-fashion followers or converts.
Denis, who was representing Lucky Syrup across the aisle, said that he generally prefers to exhibit at Comic-Con events, but that the varied FAEX was worth a try, for the sake of branching out. He suggested that the Berlin-based T-shirt shop never expects to conquer the masses, as it caters to a very specific ("nerdy") taste.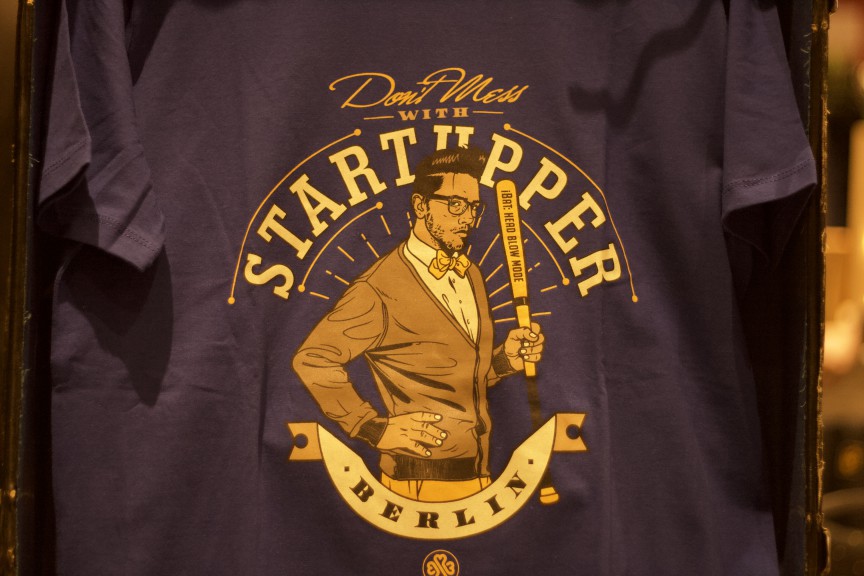 Lucky Syrup's hyperlocal business card is a Berlin public transport ticket with the motto: "Tolle T-shirts für tolle Menschen. Awesome t-shirts for awesome people. Stick out!" It occurs to me now that maybe I should've gotten some pointers from Denis for our own LeipGlo online merchandise shop. That business is evidently a passion and an art for him, while we barely scratch its surface and potential.
At FAEX, there were also those hitting the market for the very first time.
There was Maren, a piano teacher from Großenhain, with her decorative lit-up bottles, and paper bunnies. She decided to pursue her crafts hobby more seriously at the turn of the year. She has named it "Besonderes vom Land" and managed to combine her passion for piano with it, filling the bottles with sheet music instead of liquid.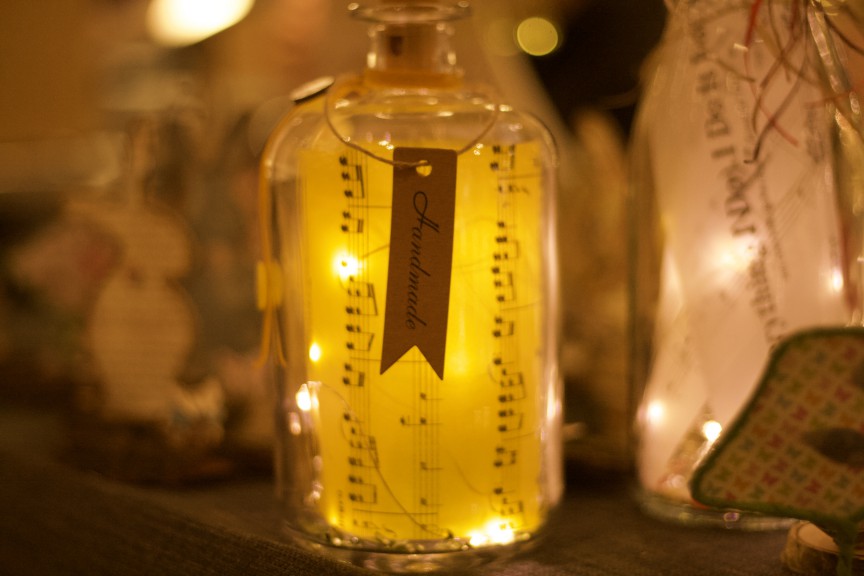 Maren says she found out about FAEX online, applied and got in. Keeping it simple and real wins the race.
Then there were the cool coal people from Leipzig – Formkohlen. Here are four main takeaways from our conversation at FAEX:
Their charcoal is made from coconut shells and wood (through a special technique, patent pending);
They've been on the market for only two weeks;
They got inspiration from Leipzig's annual gothic fest, hence the skull shape;
This handmade, sculpted charcoal is supposed to burn longer, hotter and with less stink than regular charcoal.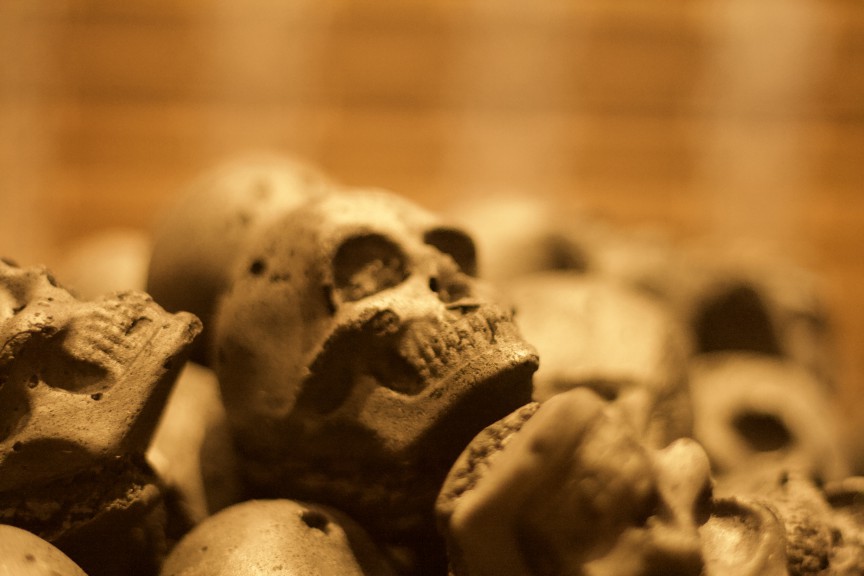 I think looking at the dry, skull-shaped charcoal somehow made us thirsty, so we went and found some cute little bottles with colorful liquids in them. We asked if we could try some. Once, twice, three times… yum.
Thomas, "der Chef" from Der Luchs, says he runs his small distillery with the help of family and friends. Two of them made the two-hour drive from Nordhausen, to deliver us lucky FAEX visitors their gourmet gins and liquers.
And on this sweet note, we bid you a nice day and encourage you to keep up with Deine eigenART and their fairs coming up around Germany, to support slow fashion and small, authentic designers.
---
:K53: stencil art is the cover photo. (© Shawn Segundo)