For as far as I can remember, and tell, Reudnitz has been in a semi-slumber. The largely residential Leipzig-East neighborhood has been threatening to become "cool" at least since I first moved here, in 2012. But its underground venues are so underground that most residents can't see them, and the ones that flare up often close down (RIP 4rooms and Ost-Apotheke). And although Reudnitz is diverse by Leipzig standards, small alternative shops, including ones where you can buy fresh produce, also tend to come and go, while Kaufland stays on.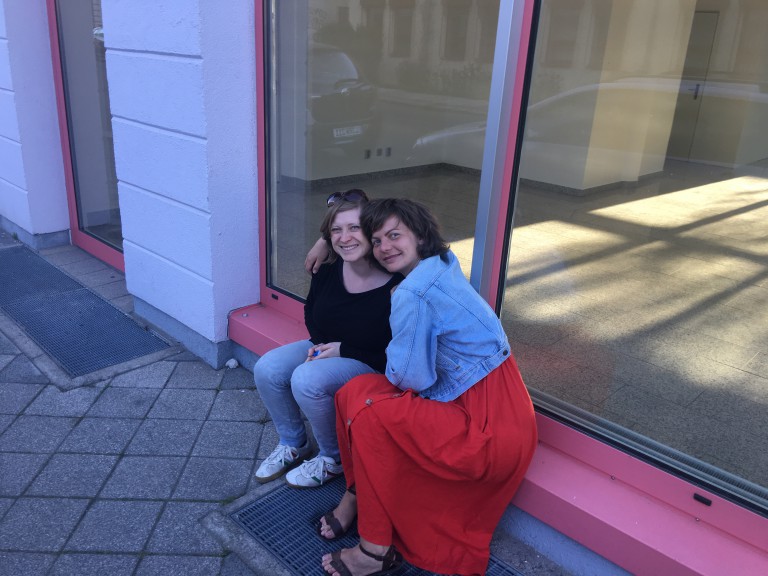 So I was excited when I got this e-mail: "We, Kristin and Veronika, are in the final steps to open a zero-waste/package-free store in Reudnitz, close to Lene-Voigt-Park. We just saw your latest post on Facebook about the 'plastic problem' and are wondering if you would be interested in writing an article about the zero-waste scene in Leipzig."
I jumped on the chance, and on a short bike ride, to meet Kristin Zettl and Veronika Drefke in the Reudnitz park's surroundings. We settled on Gustav H., one of the lovely little shops managing to get established in the neighborhood. We delighted in its locally sourced ice cream and waffles, blissfully without having to stand in line, on a not-so-warm day. They brought along their like-minded friend Franziska Frank.
In short, these environmentally savvy female entrepreneurs have respectively crowd-funded two new stores in Leipzig that seek to eliminate packaging, and one more is in the works, for a total of four in the city.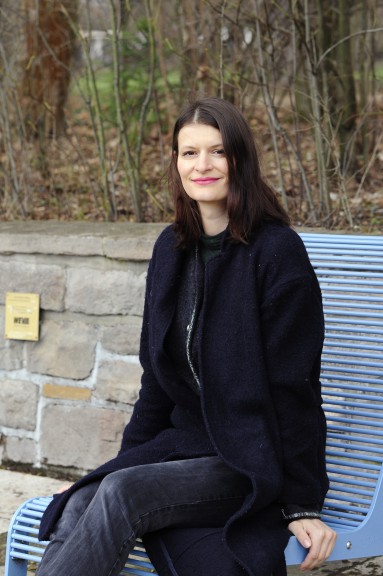 Their store concept means that when there are individual vessels, they are returnable and recyclable. Plastic is kept to the very minimum. You are encouraged to bring your own receptacles to fill up, or get sustainable receptacles from their shop to keep bringing back. They buy from local suppliers whenever possible.
Visiting the Reudnitz shop last week, I found dried goods, dairy, veggies, honey, organic cleaning and hygienic products (their non-plastic alternatives), and basic necessities like beer, wine and coffee. There was a table to sit at with a cuppa.
Kristin and Veronika's store is called Locker und Lose, and opened in Reudnitz in June. Franziska's is called Lieber Lose, and is set to open in September in Plagwitz, at Leipzig West.
They connected through their mutual friend Pierre Mischke, owner of Einfach Unverpackt at Leipzig South (Südvorstadt), which kicked off the local package-free store trend three years ago. His second store is also slated to open this summer, also on the west side and crowd-funded – in Schleußig.
They work in a spirit of camaraderie, independent but collaborative, spreading the concept through different corners of the city in a similar fashion but with their own styles, and promoting each other's stores.
Kristin, Veronika and Franziska all have distinct trajectories that led them to meet somewhere along the way, due to common interests.
They all took risks by leaving stable jobs to do something more rewarding.
Veronika, 36, used to work for an online marketing startup in Berlin while living in Leipzig. For the past two years, though, she has been striving for a zero-waste lifestyle. She realized that, besides the tiring commute, "pushing Google ads for fast fashion didn't match my lifestyle."
Unable to find a suitable job in Leipzig, Veronika decided to start her own sustainable business instead, also as a response to the growing zero-waste trend in Leipzig she now shares with her flatmates.
Franziska, 33, moved to Leipzig last year, also from Berlin, calling it "the best decision I've ever made." She said she was working at a male-dominated company not open to her growing focus on her family.
Amid the process of becoming a mother, she paused to take a closer look at what kind of impact she was making.
It became more important to her to run her own business and work with nice people than earn a lot of money.
"I'm looking super forward to opening this store," Franziska said. "I do a job where I feel motivated and where I have a lot of power."
Lucky even for magically random Leipzig, Franziska visited ebay Kleinanzeigen and found a second-hand shop that happened to have affordable rent and be moving out of its Weißenfelser-Straße location. Besides that, bootstrapping, crowdfunding and other help from her husband and friends got her and co-founders the means to launch the business. She plans for the shop to stay vegetarian and plastic-free. As for her own lifestyle, she says she is a conscientious consumer but does not have the ambition of going totally zero-waste, especially with a small child.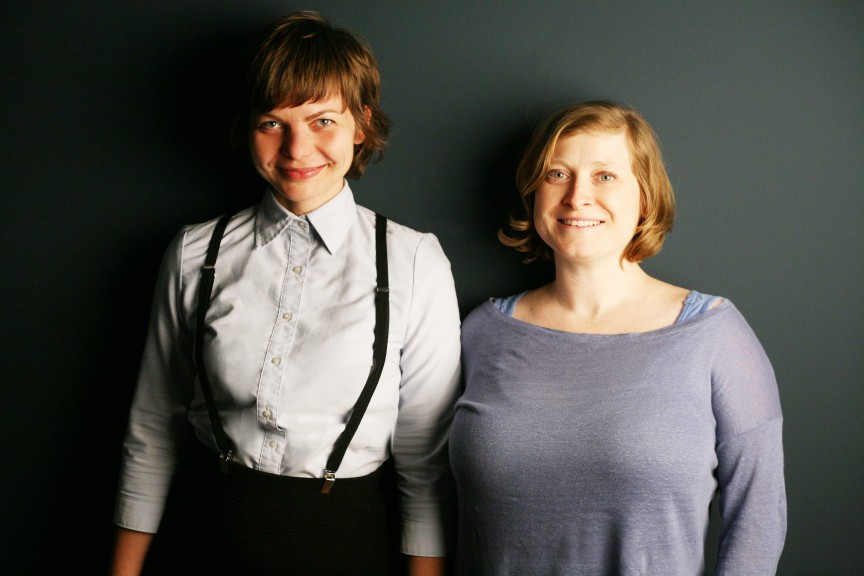 Kristin, 39, is a mom as well, and made the big step of quitting her job in a travel agency to dedicate herself fully to Locker und Lose. She and Veronika had mutual friends and "a huge focus on upcycling;" they recall that one day, they ran into each other during a bike ride, started talking and decided to open a store together. Their Reudnitz shop has used a similar crowd-based model to Lieber Lose's for getting startup capital and resources.
"We need to go where the people are," says Kristin.
They met Franziska at the end of last year and were "amazed" at how similar their ideas were. However, they say they decided not to be part of the same store team because it would be hard to make ends meet, the bigger the staff. Ultimately, they opted for trying to tackle different quarters in Leipzig. "We want more people doing this," Veronika says.
---
Package-free stores currently open in Leipzig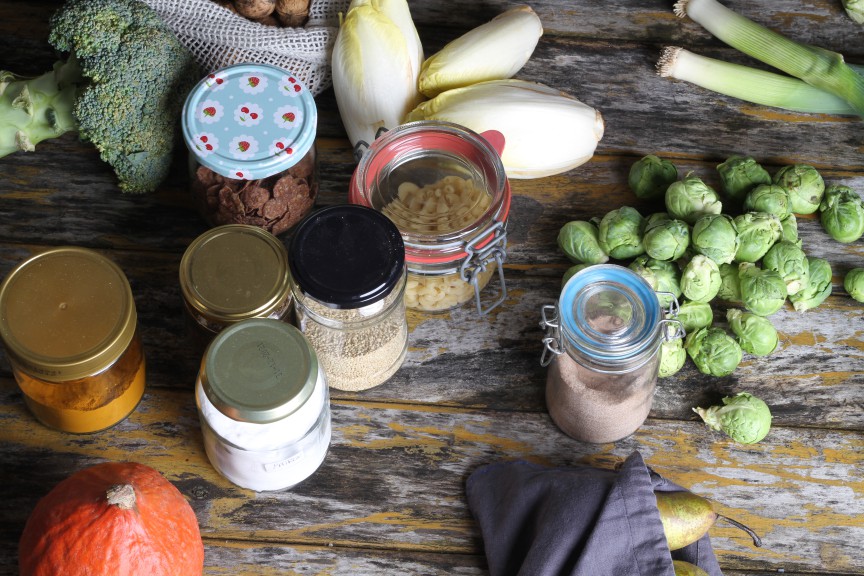 Locker und Lose (Reudnitz)
Josephinenstraße 12, 04317 Leipzig
Opening hours: Mon-Fri 9:00-19:00, Sat 9:00-16:00
Phone: 0157 394 502 65
E-mail: hallo@locker-lose.de
Website: locker-lose.de
Social media: @lockerloseleipzig
---
Einfach Unverpackt (Südvorstadt)
Kochstraße 6, 04275 Leipzig
Opening hours: Mon-Thu 9:00-19:00, Fri 9:00-20:00, Sat 9:00-16:00
Phone: 0341 30 82 35 23
E-mail: info@einfach-unverpackt.de
Website: einfach-unverpackt.de
Social media: @einfachunverpackt
---
Opening in September 2019
Lieber Lose (Plagwitz)
Weißenfelser Straße 22, 04229 Leipzig (Corner with Zschochersche Straße)
Phone: 0176 343 215 84
E-Mail: kontakt@lieberlose.de
Website: lieberlose.de
Social Media: @lieberlose