At 7 pm on Monday, 12 August, Basislager Coworking started filling with people. They came to hear local candidates for the Saxon state election speak about their plans for the next legislature. The Leipzig Glocal and Arbeit und Leben Sachsen had invited them for a discussion on ways of encouraging startup spirit and entrepreneurship, as well as helping Saxony become more diverse and open.
Candidates from all democratic parties were invited to the "Saxony Elects" debate, and six participated: Karsten Albrecht (CDU), Holger Mann (SPD), Petra Cagalj-Sejdi (Grüne), Marco Böhme (Die Linke), Friedrich Vosberg (FDP), and André Soudah (Freie Wähler).
Removing hurdles for entrepreneurship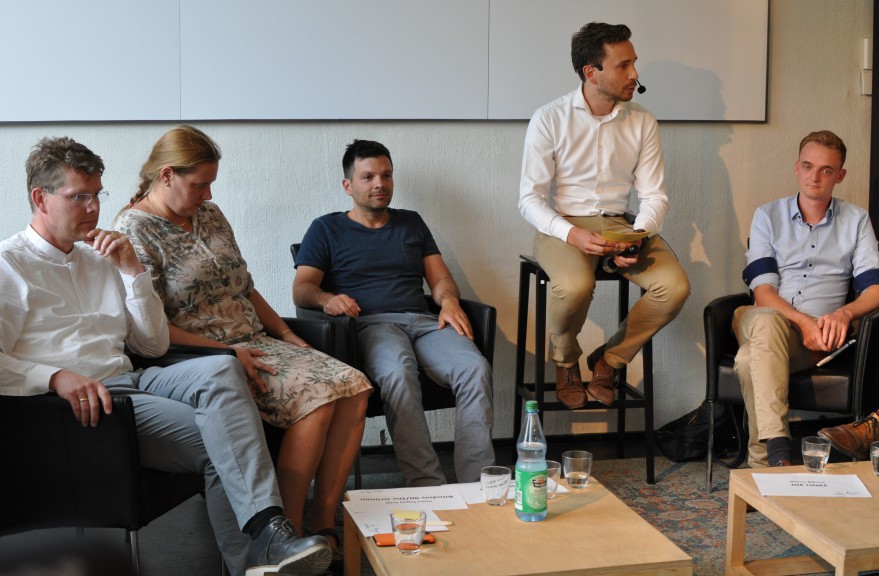 The moderator, Dr. Harald Köpping Athanasopoulos, started the discussion by pointing out the comparatively low rate of startups in Saxony, asking the candidates if mistakes had been made and how they could be fixed.
Albrecht, whose party is presently governing together with the SPD, responded by saying: "The principal answer to the question 'Have we made mistakes?' is yes." He went on to say that there is always room for improvement; however, a lot of progress has also already been made.
Albrecht was backed by Mann, who pointed to the improvement of funding for startups in Saxony, referring to "Gründer-BAföG," "InnoStartBonus," and "Gründerpreis."
True to their role as opposition, the other candidates saw that a bit more critically. They all want to decrease bureaucratic hurdles, so that people won't be discouraged from the start when they're trying to get funding or other support.
Vosberg from the FDP argued particularly passionately for fostering entrepreneurship in school and giving students real role models.
"They should be taught that life is not about having a secure job, but about choosing your own path even if it might be paved with the occasional failure," he said.
The sentiment might sound good, but reeks of entitlement if you ever had to worry about being able to pay your bills. Böhme from Die Linke responded accordingly, and proposed creating a social safety net for self-employed workers.
Soudah, founder of two companies himself, sees the political and economic framework as sufficient.
For him, it's all about mentality and the willingness to take a risk: "You have to have an idea, and then you just have to start!" Sejdi added that the support provided by the Jobcenter is often inadequate because its employees aren't properly schooled in the subject.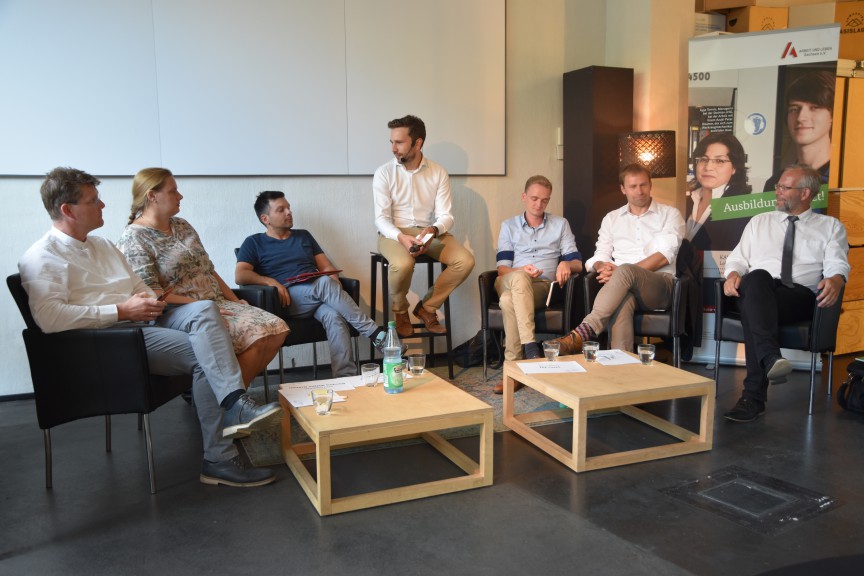 When the moderator asked how rural areas could become more attractive to founders, all parties agreed that it would be necessary to improve the infrastructure in such areas, with focus on Internet and mobility.
The turning point
Considering that it was a panel of politicians, the discussion had been remarkably civilized and tame up to this point – no one interrupted the other, no one was particularly snarky or left the room. However, when the questions turned towards migrant workers in Saxony, you could feel that we'd entered the territory where people's emotions run a bit higher.
Albrecht was the first to put his foot in it when he patronizingly proclaimed the need to help migrant-owned firms raise the quality of their work to meet German standards. The remark earned him some incredulous looks from the audience.
Supporting migrant-owned startups in Saxony
9.5 percent of people living in Leipzig, as well as 9.5 percent of all self-employed workers in Leipzig, are migrants. So even though migrants are underrepresented in many areas, they aren't in the startup and entrepreneurship scene. When the moderator pointed that out, the candidates were quick to attribute that to migrants' work ethic, readiness to assume risk and general bravery, saying that Germans could learn something from them in that regard.
While that argument might be true, it disregards the trying reality migrants face in this country. Due to language barriers and lack of a network, self-employment is very often their only possibility of finding work. What is more: Their degrees very often aren't recognized here, and so highly educated people see themselves opening a vegetable shop, simply because it's easier than dealing with the bureaucratic hassle.
Böhme and Sejdi also talked about the structural racism that has been allowed to flourish in Saxony, with politicians either unable or unwilling to take a stand against Pegida & Co.
Funnily enough, Albrecht seemed to really believe that a stronger police presence would make people with a migrant background feel safer in Saxony. When confronted with the fact that not everyone feels safe when they see police, he was actually surprised.
When the discussion turned towards concrete measures that could be taken, all candidates were in agreement about promoting diversity and openness and creating the same opportunities for everyone.
Mann stressed the importance of integrating migrant children, while Sejdi focused on the importance of making the training of apprentices more attractive to migrant-owned businesses. Böhme proposed an anonymous application process for apprentice positions, so that students with a migrant background won't be disadvantaged.
When the discussion was over and the group dispersed, my head was still buzzing from what I had heard.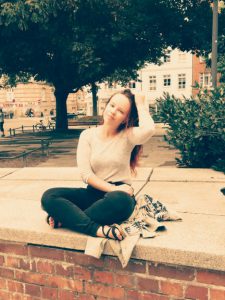 I had the feeling that the opposition parties had more concrete ideas than the others on how to improve the current conditions. But as good as their ideas might seem, nobody knows how well they would be implemented. So I guess we can only wait and see. After we've voted, of course…
By Elisabeth Winkler
Elli comes from a small village in Saxony. She is 22 years old and in her sixth semester of British Studies at Leipzig University. She lived in Iceland for year, working as volunteer at a Waldorf kindergarten. Now she has joined the team at Basislager Coworking as an intern for content creation and social media marketing. She loves arguing about educational politics and philosophizing about science fiction literature.